Michael Bibi Ignited NYC During Debut ELOVATE Brooklyn Warehouse Showcase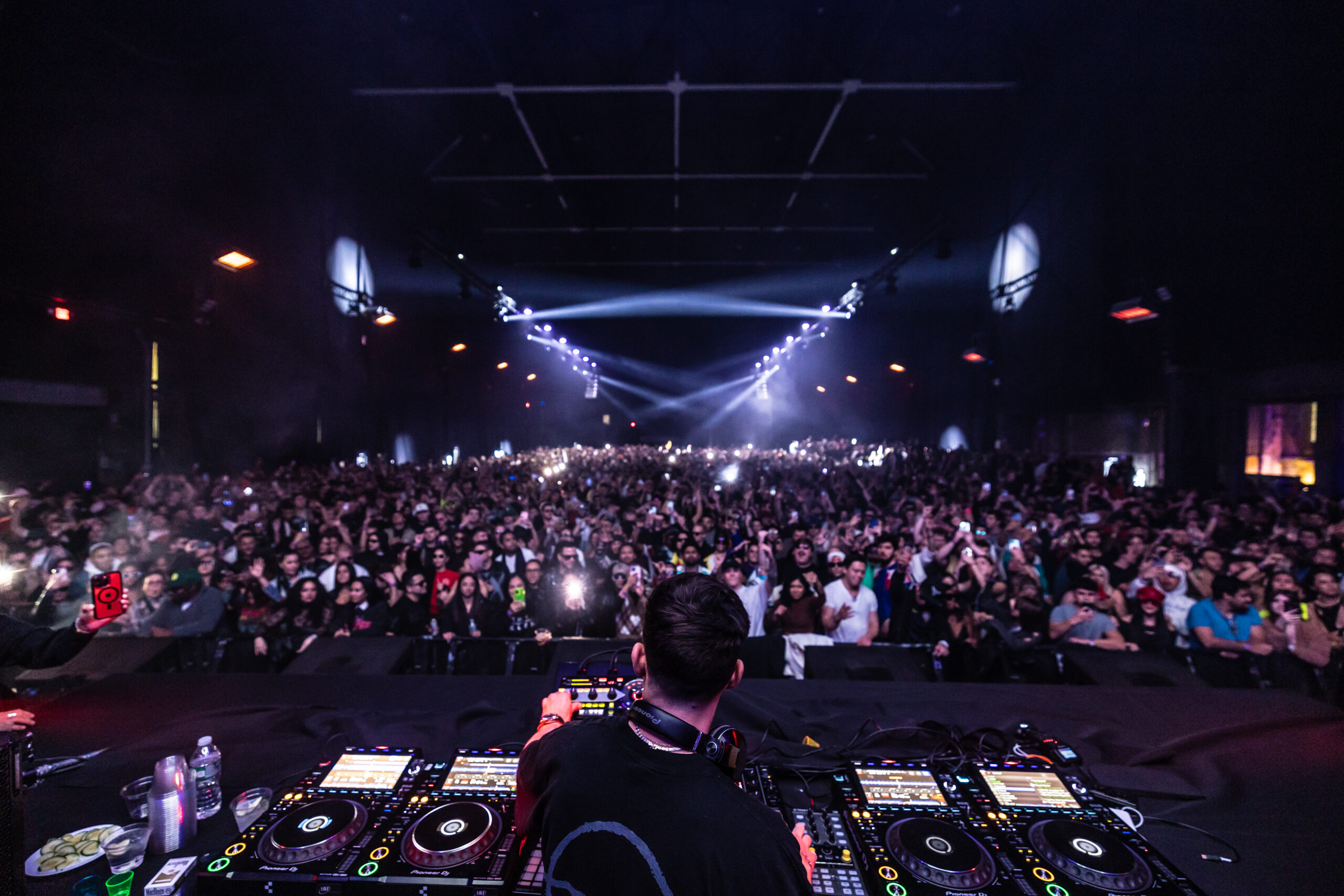 For the first time in history, British tech-house icon Michael Bibi presented his ELOVATE event concept in New York City this past weekend. In collaboration with renowned house and techno party throwers Teksupport, this recent Elovate affair was everything NYC ravers could've dreamed of and more.
For years, Michael Bibi has been stirring up dancefloors with his groovy and infectious live soundscapes. It was about time the big apple's underground house and techno scene finally got to experience his exemplary mixing skills live in action at one of his own specially curated soirées. Downtown Brooklyn's industrial Navy Yard warehouse turf was the perfect locale for this one-of-a-kind musical celebration.
Following the initial show announcement earlier this year, all ticket tiers were completely sold out immediately upon release to the public. This in itself speaks volumes regarding the tremendous impact the UK-based prodigy has had on the electronic dance music scene as a whole throughout his career.
Just a few weeks before the show took place, event organizers announced that Ibiza's Music On legend Marco Carola would also be headlining the event alongside the mastermind behind it all himself. To kick off the night's festivities on a high note, Bibi recruited synth-wave disco superstar Tony y Not to open up the dancefloor.
Following Tony y Not's mesmerizing opening performance, Marco Carola took over the decks for his solo appearance once the clock struck midnight. As expected, his set was full of exotic Latin house synths and edgy rhythms that kept the crowd on their toes as they impatiently awaited Michael Bibi's presence. Once Bibi came on, it was game over for everyone in attendance, and we mean this in the best way possible.
Michael Bibi's entire solo set literally elevated everyone in the crowd's senses. No matter where in the crowd we resided, everyone around appeared to be having the time of their lives. Strangers were dancing and vibing together all across the warehouse dancefloor, and that just comes to show how powerful and infectious his live soundscapes truly are.
As the night progressed, Marco Carola joined Bibi on the decks and played a phenomenal b2b performance to close out the debut showcase with a bang. The entire Elovate extravaganza was absolutely mind-altering from beginning to end. What an evening!