MK Dominates Carl Cox & Friends Megastructure at Ultra 2015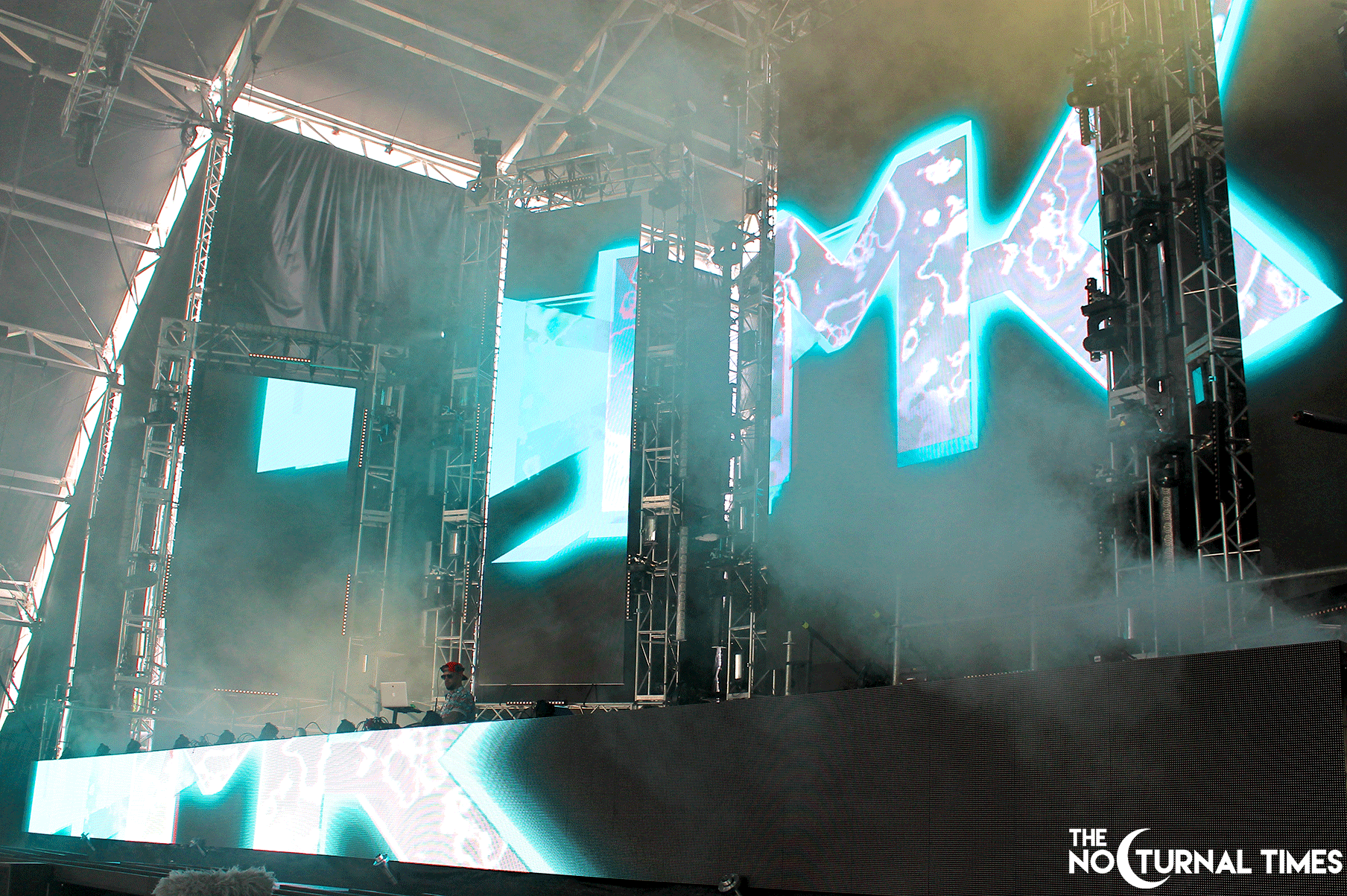 Marc Kinchen has been an integral player in house music for decades, and with years of experience catering to the underground, MK is seemingly one of the key players responsible for the more recent crossover surge of deep house. Incorporating elements of different musical styles and sub-genres of electronic music, MK's live set offered something for everyone—even the most finicky of listeners.
Selected as one of the acts to accompany Carl Cox for the eleventh consecutive Carl Cox & friends at Ultra, MK dominated the Megastructure on Saturday, March 28, 2015 along with John Digweed, Loco Dice, Seth Troxler, Eats Everything vs Cassy, Yousef, and Saeed Younan.
Beginning his 1.5-hour ensemble in the structure at 4 p.m. with his remix of Bakermat "Teach Me" in "Goldfish" by XXXY, Kinchen took fans on another groovy journey. The Megastructure began to fill as fans filed in for their dose of underground sound. Showcasing a slew of new remixes and productions, MK also encompassed his recognizable tracks. Next on the Megastructure soundtrack for the day was Hercules & Love Affair "Do You Feel The Same?" and the Loco Dice Remix of Nightmares On Wax "A Case Of Funk."
When it came time for MK's Remix of Wankelmut & Emma Louise's "My Head Is A Jungle," the crowd was fully engrossed. Proceeding with Tough Love "So Freakin' Tight" and his remix of Rudimental "Powerless" featuring Becky Hill, a hands-in-the-air crowd sing-along ensued.
Keeping the energy strong throughout the course of his performance, Kinchen continued with some new deep tunes, including KANT vs MK "EY YO," Serge Devant & Damiano "Fearing Love" featuring Camille Safiya, "I Can Be" by Nils Penner, "Fallen Lead Showers" by Sable Sheep, and "AS I AM "Saving Grace" featuring Nicola Tate.
Finishing things up on a strong note, MK's live set at Ultra concluded with his remix of Disclosure "White Noise" featuring AlunaGeorge, MK's Don't Talk To Me Vocal Mix of "Look Right Through" by Storm Queen, MK's Medicine Dub of Shadow Child "Friday" featuring Takura, and Phats & Small "Turn Around."
Relive MK's Ultra Music Festival live set from the Carl Cox & Friends Megastructure:

Photos: Mark Mancino