Brooklyn's Newest Nightclub, SILO, Slated to Open Its Doors Early In 2023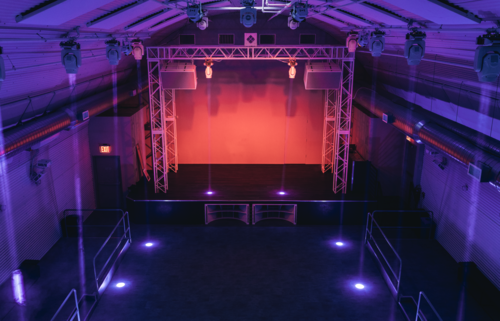 A brand new hotspot in the heart of East Williamsburg's thriving music and arts scene named SILO is slated to open its doors in early 2023. The stunning 500-capacity venue is expected to be the new "it" spot in all of Brooklyn, paying tribute to the true meaning of authentic underground nightlife.
Designed by dynamic NYC promoter duo Alex Neuhausen and Lilly Wolfson, SILO was curated to promote an all-encompassing, multi-genre locale that is incomparable to any other nightclub in the already booming borough. The dynamic duo is highly recognized for creating authentic, unforgettable experiences with their 'Secret Loft' series, an underground party that began in a refurbished Brooklyn auto garage. However, this time around, they're embarking on a new journey with the opening of SILO: an immersive, carbon neutral, multi-genre music and event space.
Opening on February 10th, 2023, SILO has already unveiled an exciting lineup of DJs, including captivating live sounds from the likes of Josh Wink, acid techno artist Hiroko Yamamura, the esteemed Eli Escobar, and more. Aside from its world-class acts headlining night after night, the state-of-the-art club strives to promote gender equality and features community programming to welcome music lovers of all calibers regardless of gender or sexual orientation. At SILO, everyone is welcome.
Wolfson and Neuhausen share, "if you know your history, you know that dance music is queer, that it was invented by marginalized people seeking community, and that it's inspired by and calls for a free and equal society. We're looking to elevate the same underground communities and artists who have always broken new ground in dance music. "
If you look up the definition of Silo, it literally means an underground chamber in which a guided missile is kept ready for firing. And that's exactly what the brand-new Brooklyn hotspot is bound to portray.
Tickets to the brand-new Brooklyn venue are available here.
*Photos courtesy of SILO