It's a Merry 'Kaskade Christmas' With New Album, "Deck The Halls" Single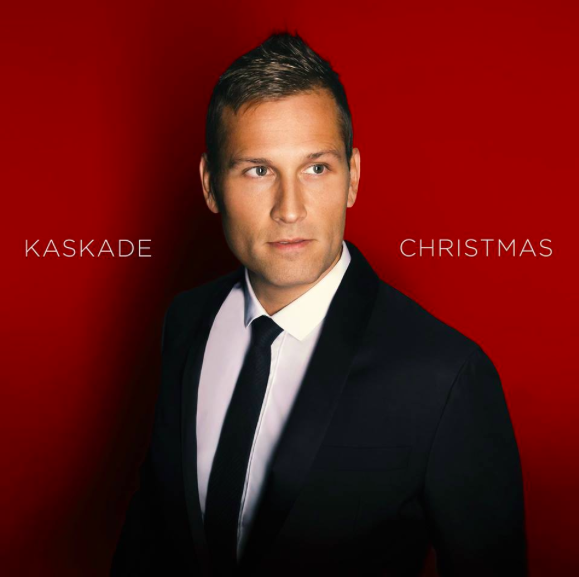 Who's ready for a Kaskade Christmas?! Watch out fans- your minds are about to be blown this season. This Grammy nominated musician is raising the bar high with a brand new Christmas album titled Kaskade Christmas, and the reaction to his first released single "Deck The Halls" is a sweet taste of what's to come.
On November 24th, Kaskade Christmas will drop in full- a merry mix of Christmas classics with sensational twists and even brand new tracks from the master himself. "Deck The Halls" features stellar lead vocalist Erika, who carries this festive track alongside steady deep beats and classy instrumental rhythms. Dance fans, you certainly can't get more in the Christmas spirit than with this tune! With the perfect balance of a swaying tempo and lyrics to sing your heart out to, "Deck The Halls" is just another example of Kaskade exceeding the dance music scene's expectations and having even more fun with his imaginative musical mind. Kaskade Christmas will flow with the Dj/Producer's true redux style- his signature deep house chill style that leaves crowds worldwide dancing until daylight. This icon's redux sets took 12 select U.S cities by storm in 2017 during his one-of-a-kind Redux Tour. Stops included Boston, Sacramento, New York, Dallas, Cincinnati and more. Kaskade's redux sets have also commanded dancefloors at mega festivals like EDC Las Vegas, but whether it is a club or festival, each and every redux showdown by Kaskade fills the air with rapid energy and jolts of emotion, leaving crowds restless to get back to their next Kaskade performance.
Listen to "Deck The Halls" feat. Erika: 
2017 has been yet another year to keep up with the abundance of new Kaskade music and mixes. His release of Redux EP 002 set fan's souls on fire with seven new tracks to jam their asses off to. Kaskade's champion 2017 remixes of Imagine Dragon's "Believer" and Late Night Alumni's "Love Song" have been astonishing additions to his powerful style and monumental repertoire. Closing out 2017 with a legendary performance at EDC Orlando, Kaskade proves time and time again why his dedicated fan base has reached such epic global proportions. EDC Orlando's crowd experienced Kaskade putting his heart and soul into an unforgettable festival performance, and there's no doubt the post-EDC Kaskade blues will be cured with Kaskade Christmas on repeat all season long.
Here's the Kaskade Christmas full track listing: