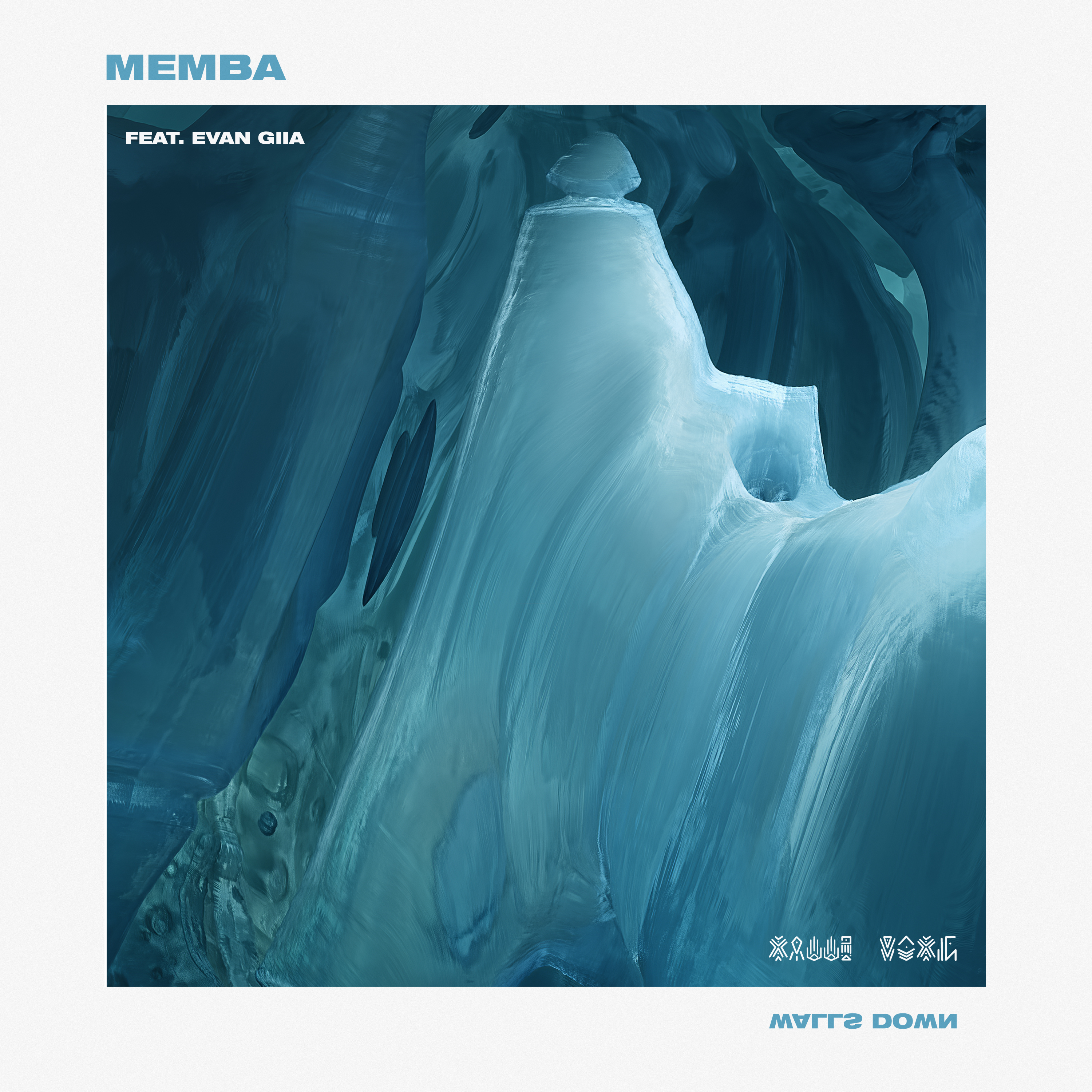 MEMBA Release "Walls Down" Featuring EVAN GIIA via ODESZA's Foreign Family Collective
NYC-based production duo MEMBA is back with frequent collaborator EVAN GIIA for their latest track, "Walls Down" via ODESZA's Foreign Family Collective, out today, May 8.
MEMBA are known for their innovative sounds and creating incredible auditory experiences with their productions. They take listeners on sonic journeys featuring heavy bass, smooth pads, and soulful vocals. Coming off of major sets from the likes of Ultra Music Festival, Sundara, Coachella, and soon, Elements Festival, Ishaan Chaudhary and Will Curry are back with their latest track "Walls Down" with vocals from breakout solo artist, EVAN GIIA.
This heavy-hitting single is the second from their upcoming eight-track EP titled SAGA-II which is set for release in Summer 2019 via Foreign Family Collective. With their colleague EVAN GIIA, this highly technical track has quickly become a crowd favorite across the country. The trio takes a remarkable dive into the realm of darker sounds with this track and has delivered something very unique. They successfully are exploring new sonic territory with "Walls Down" and are showcasing their unique approach to breaking through today's electronic music scene.
Below are a few thoughts from the artists about the making of "Walls Down":
"Walls Down took us a while because we wrote it twice – initially it was much faster. We showed it to EVAN GIIA and she immediately understood the direction of the song. She wrote the lyrics and recorded the final version in a few hours… in her bathroom. We usually re-track but there was this sauce in the original delivery that we just loved. Months passed and it didn't really hit for us production-wise, so we decided to V2 it. We started the entire thing from scratch and were possessed to write the version you hear today. We are super glad we were patient with this one. It feels so right now." – MEMBA
MEMBA 2019 Live Dates
5/24 – Elements Music Festival – Lakewood, PA
5/25 – Summer Camp Music Festival 2019 – Chillicothe, IL
6/15 – Bonnaroo Music Festival – Manchester, TN
6/30 – Electric Forest Festival 2019 – Rothbury, MI
7/26 – Los Angeles Historic Park – Los Angeles, CA
7/27 – Los Angeles Historic Park – Los Angeles, CA
8/2 – ARISE Music Festival – Loveland, CO
EVAN GIIA 2019 Live Dates
5/19 – EEEEEATSCON – Santa Monica Piers – Santa Monica, CA
5/23 – Wellmont Theatre – Montclair, NJ **OPENING FOR ODESZA**
6/1 – Shrine Expo Hall – Los Angeles, CA **OPENING FOR JAI WOLF**
6/13 – Bonnaroo – Manchester, TN
6/21 – Firefly – Dover, DE
7/5 – Fvded in the Park – Holland Park – Surrey, BC
7/11 – Red Rocks – Morrison, CO **OPENING FOR LOUIS THE CHILD**
7/14 – Forecastle – Louisville, KY
7/19 – Capitol Hill Block Party – Seattle, WA
7/26 – Los Angeles State Historic Park – Los Angeles, CA **OPENING FOR ODESZA**
7/27 – Los Angeles State Historic Park – Los Angeles, CA **OPENING FOR ODESZA**