Lost Kings feat. Sabrina Carpenter Release "First Love" Single, Music Video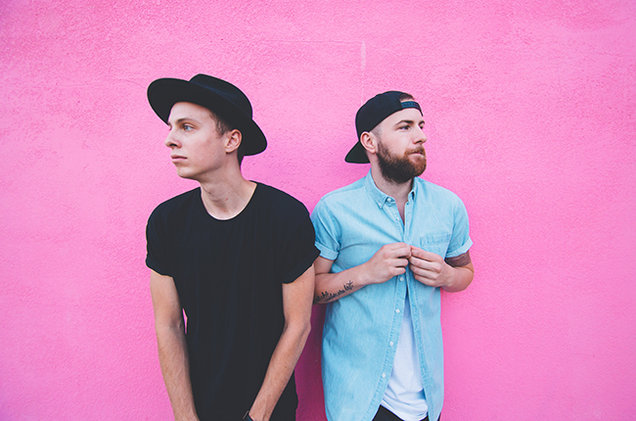 Lost Kings release their latest collaboration, "First Love" with American singer/songwriter Sabrina Carpenter. 
Robert Gainley and Dr. No came together to form Lost Kings after meeting at a party years ago, and have since then sparked a lifelong friendship and partnership. Some of the duo's past collaborations include working with Tinashe on "Quit You," Fifth Harmony's Ally Brooke and A$AP Ferg on "Look At Us Now," and Emily Warren on "Phone Down." They've come back around for this catchy new record alongside Carpenter, and it's for sure one to spike up your party season.
Young and full of ambition, Carpenter adds a fun and sassy flair to the track. This release follows the success of her recent single, "Why," which has gathered over 40 million Spotify streams to date. Another classic feel-good, upbeat representation of the duo, "First Love" sends off the good vibes amidst a swaying rhythm. Spinning and winding up the beat, the song provides a nostalgic feel – being young and careless, simply enjoying life's pleasures.
The music video is a lighthearted and amusing concoction of backstage antics, onstage madness, and all around good fun. It depicts Carpenter wandering the streets underneath a sunny New York skyline while the guys mess around with close friends below champagne showers. The party slides into live footage of epic proportions from Lost Kings' set this summer at New York's beloved EZOO, which Carpenter made an appearance for. Performing the song together live in front of roaring NYC crowd, bursts of smoke, and funnels of confetti, the crew shows no signs of holding back.
Watch the official "First Love" music video below: