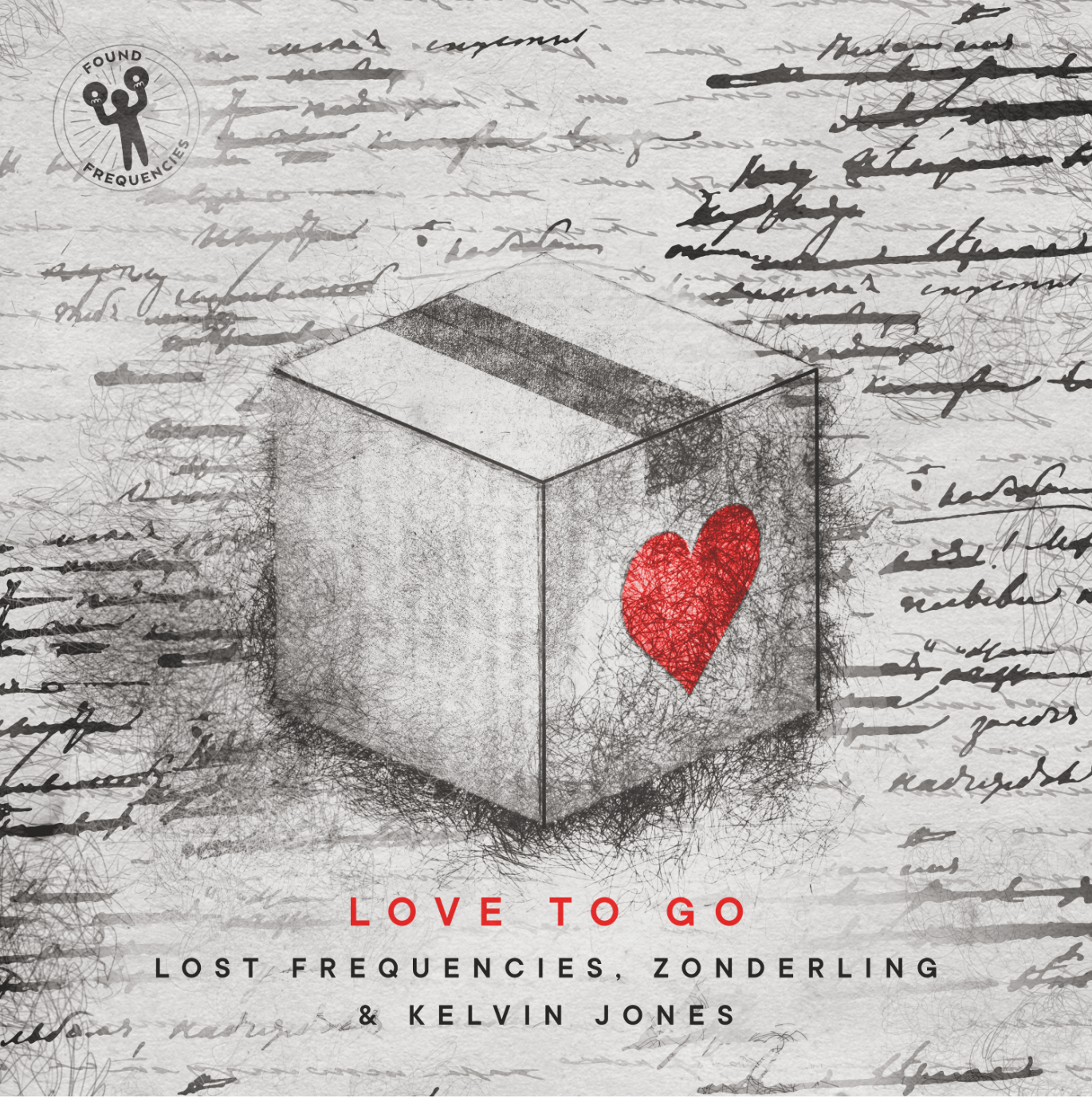 Lost Frequencies & Zonderling Discuss Newly Released Collaboration with Kelvin Jones, "Love to Go" [Interview]
It's been two years since Belgian dance music artist Lost Frequencies and Dutch DJ/producer duo Zonderling worked together to release their hit collaboration, "Crazy." Now, the group has teamed up once more – this time with British-Zimbabwean singer-songwriter Kelvin Jones – to release their latest collaboration, "Love to Go." With its smooth vocals, upbeat club vibe, and summeresque guitar tones, "Love to Go" is the perfect song to transition you into the warmer months ahead.
The Nocturnal Times had the chance to (virtually!) chat with Lost Frequencies and Zonderling about their latest efforts, discussing everything from how the collaboration came together, how "Love to Go" relates to "Crazy," and what songs are on their mood-boosting playlists.
Nocturnal Times: Thanks for taking the time to chat with The Nocturnal Times, we're super excited about your newest collaboration, "Love to Go." You guys have great musical chemistry and have made awesome songs together in the past. We know it's not your first collaboration together, so we'd love to hear more about how you guys got to know each other and how you started to collaborate?
Lost Frequencies: Thanks, glad you're digging it! I have been a fan of Zonderling's music for a long time and after we worked together on "Crazy" for my label Found Frequencies, it felt natural for us to work together again. I always think the best collaborations and projects come together when it's natural and not forced, and working with Zonderling again is always good fun, I'm really happy with our final result.
Zonderling: Felix [Lost Frequencies] asked us to do a remix for his single "What is Love" and really liked it. Afterwards he contacted us to see if we would be up for doing an original track together. This is when we did "Crazy" and it really connected. So, it was only a matter of time before we would find another moment to work on something together. We're very happy with the result again!
Nocturnal Times: "Love to Go" comes off of your first super successful collaboration, "Crazy." How do you feel about the success of the hit and how has it affected you?
Lost Frequencies: 'Crazy' was one of the first releases on my imprint, Found Frequencies, which just shows how much I love that track, I was super invigorated working on it and the reaction it was getting at my shows was insane. I even created a "Tomorrowland Intro" version that I started my sets with to bring anticipation and a fresh vibe to a track the fans already knew and loved, it really is one of my favorites.
Zonderling: It was insane to see how many people you can reach with a single song. Everyone I would ask actually knows the song. So, we've had several things affecting us: better slots at festivals for example, but also more access to good songwriters.
Nocturnal Times: How do you think "Love to Go" differs from "Crazy"? Do you view "Love to Go" as the follow-up to "Crazy" or is it its own separate entity/storyline?
Lost Frequencies: Completely separate! I want the listener to be able to take what they want from both tracks, whether that's loosing themselves in the lyrics, or getting lost in the melody, we want both tracks to be a source of joy for people. I think both tracks capture our interests and musical styles, leaning towards a house vibe but with a country, acoustic twist that also makes it more pop – they are different in their own ways and I'm both super proud of.
Zonderling: You could definitely say it would be a worthy follow-up to Crazy, even though it lives in it's own world. It's very similar in many ways, but maybe a bit more serious in its approach. Also, the drop is slightly harder hitting.
Nocturnal Times: How did Kelvin Jones get involved with the production?
Zonderling: Felix was already looking to do a track with Kelvin as they had met shortly before doing this track, if I'm correct. It was a great fit!
Lost Frequencies: I've been a fan of Kelvin's ever since we discussed the option of getting him involved, his vocal tones are so rich and raw, I really loved the emotion he bought to the single and he really elevated the final production.
Nocturnal Times: With the world on lockdown now, people are craving connection. How do you think "Love to Go" fits in (or maybe even helps out) with the current global pandemic?
Lost Frequencies: I hope that it gives people hope that whilst our love feels to go and separate right now, it won't be like this forever, and that we can still use music to stay connected and united.
Nocturnal Times: Music has the power to lift our spirits and help us up when we're down. What are a couple of songs you're currently listening to that elevate your mood during this stressful time?
Zonderling: "Love To Go?" Haha. We actually listen to loads of non-electronic music in our daily lives. For instance, music by people like James Blake, Ry X and Bon Iver (and all his side-projects) are big mood enhancers.
Lost Frequencies: I'm really liking what Loud Luxury are doing right now, their track 'Cold Feet' is crazy good, Nicky Romero's 'Stay' is also on my speakers, and Martin Garrix's 'Summer Days' is already a tune of the year for me.
Nocturnal Times: What can we expect to see from Lost Frequencies & Zonderling in the future? Any more collaborations in the pipeline?
Lost Frequencies: We always enjoy working together, so who knows what the future holds!