Light Balance: Dancers Light Up The Stage on America's Got Talent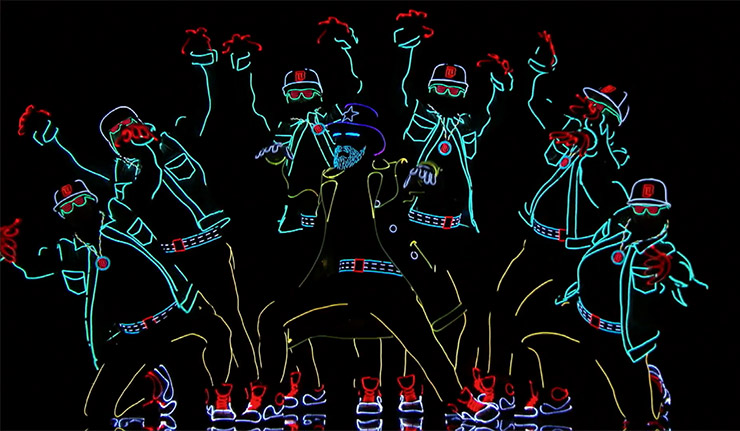 These Ukrainian Light Balance dancers, as seen on America's Got Talent, are changing the game!
Last week's episode of America's Got Talent, which aired on Tuesday (6/20) on NBC, included a game-changing light up dance routine. Not only that—but, there was also an intense golden button-pushing moment following their performance. Host of America's Got Talent, Tyra Banks, completely blown away by the Ukrainian dancers, stepped off the stage to press the golden button, which sends the group straight to the live shows. Only five acts will automatically secure a spot on the AGT live shows.
The 12-member, all-male Ukrainian dance group, provided a memorable routine that involved various lighting techniques and visual effects.
Watch the America's Got Talent clip to experience this for yourself:

America's Got Talent airs Tuesday's at 8pm EST on NBC.