KRUELTY Drops Live Set "THIS IS KRUELTY" From Trinity 2023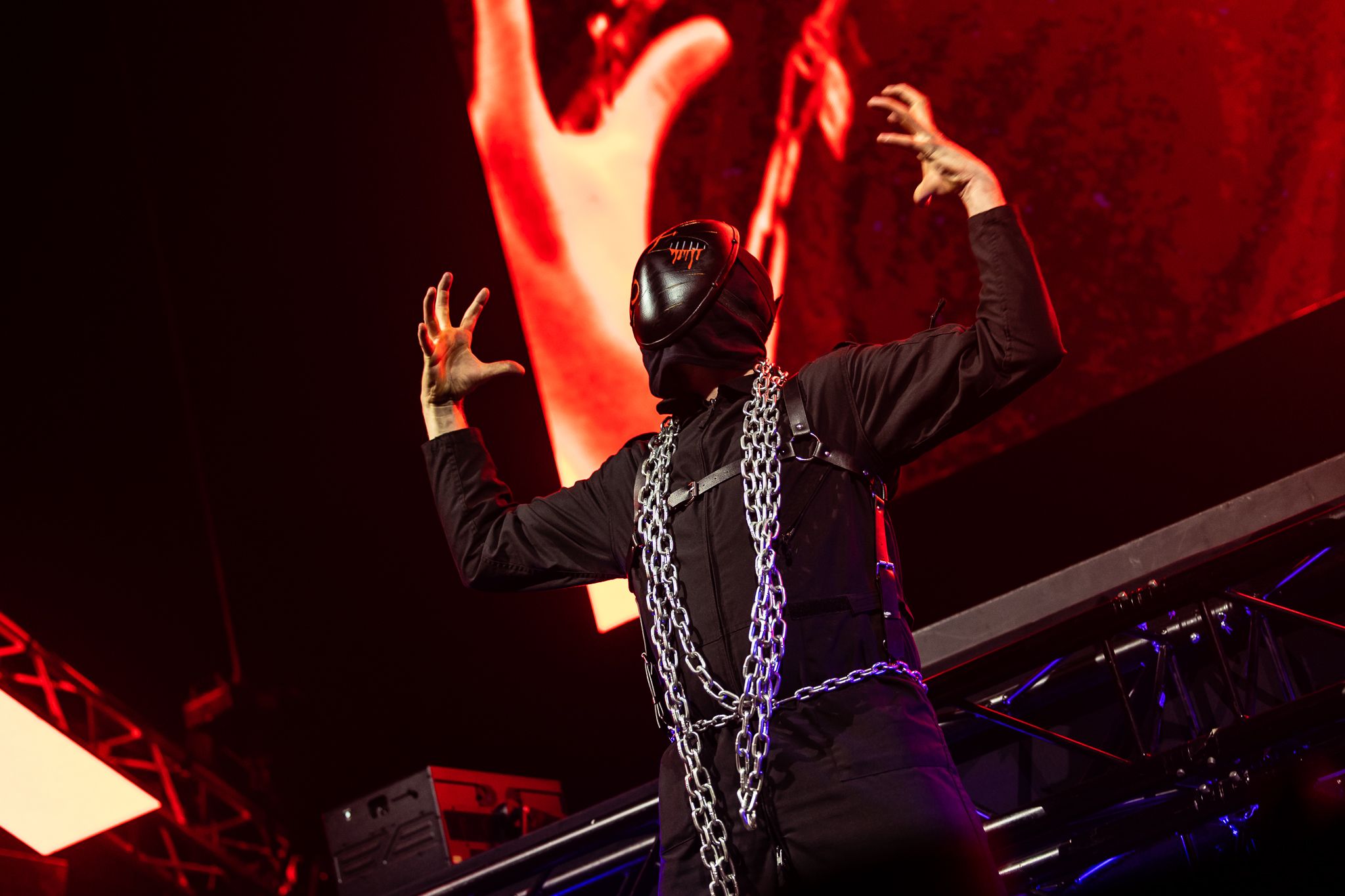 The most sinister and shocking act in the Hard Dance scene KRUELTY is here to bring you an uncompromising blend of Hardstyle, hard techno and industrial hardcore. Hard hitting and heavy hard dance music is what empowers this sinister dark entity. From the darkest depths of the underground the faceless entity brings destruction to some of the biggest festival stages like Defqon.1, Decibel Outdoor and Rebellion. For those that missed out on seeing this brutal and hard hitting act they can now watch "THIS IS KRUELTY," a live recording of his set at Trinity 2023.
"This special "THIS IS KRUELTY" live performance was born at Decibel Outdoor last summer in The Netherlands and we wanted to keep it exclusive and only do this live act 3 times this year." – Bram Gussenhoven (KRUELTY's Manager)
This recording was done during the 2nd performance at Trinity in Den Bosch, The Netherlands. With "THIS IS KRUELTY" Live this artist really wanted to do something different from what other acts in this Hard Dance usually do. It is a full blown visual experience both on the LED screens and on the stage. Performance number 3 will be a Shockerz (NL, already sold out) on the 16th of December. The video speaks for itself as we see this sinister artist destroy the stage.
Want to see KRUELTY before the end of the year? Check out these the following dates for his upcoming shows:

11 Nov 2023 – Spectrum of Spoontech (Eindhoven, Netherlands)
18 Nov 2023 – A Night of Madness (Belfast, Ireland)
25 Nov 2023 – REBELLiON (Haaren, Netherlands)
1 Dec 2023 – PACT Resurrection (Rotterdam, Netherlands)
2 Dec 2023 – Amplify (Nijmegen, Netherlands)
2 Dec 2023 – Dual Damage Invites (Gemert, Netherlands)
9 Dec 2023 – Verkes Indoor (Horst, Netherlands)
16 Dec 2023 – Shockerz (Rosmalen, Netherlands)