Kaskade, Zedd Added to Hakkasan Group Talent Roster for 2017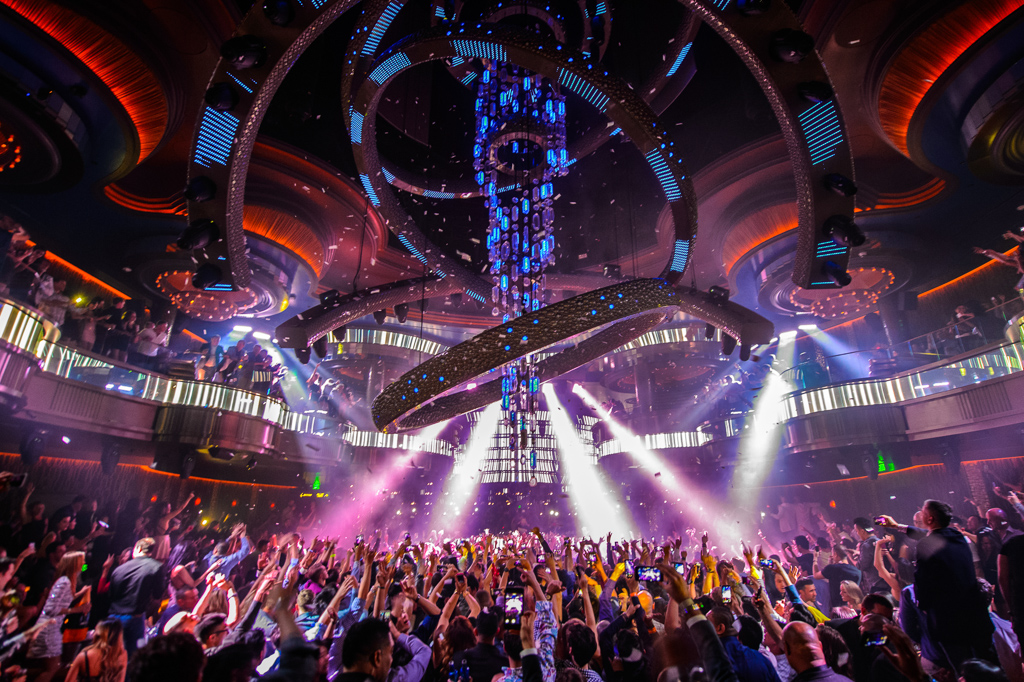 World-renowned hospitality company, Hakkasan Group, continues to take the nightlife world by storm with the newest additions to their 2017 talent lineup, including Kaskade and Zedd.
Hakkasan Group is a worldwide hospitality company with establishments across North America, Europe, Middle East, Asia, and Africa. Its namesake is taken from its Michelin star restaurant that set the high-level standard for the group's collection of diverse brands. Its 'brand first' philosophy builds restaurant, nightlife, daylife, and soon-to-open hotels, resorts, and residences into world-class hospitality brands; all with a focus on service, design, innovation and experience. Under the nightlife/daylife umbrella of brands are the famous Hakkasan Nightclub, Wet Republic, OMNIA, and JEWEL Nightclub.
The German-bred musician, Zedd, will join the Hakkasan Group family as he holds a multi-venue residency and will bring his deeply eclectic sound to OMNIA Nightclub at Caesars Palace, JEWEL Nightclub at ARIA Resort & Casino, along with Hakkasan Nightclub and Wet Republic at MGM Grand.
"I'm extremely excited to join Hakkasan Group and experience their amazing venues! Each location has many distinctive production elements, which enables my team and I to create a completely unique show at each varying venue," Zedd stated.
Best known for his chart-topping hit "Clarity," his second studio album True Colors, and his collaborations with Selena Gomez, Ariana Grande, One Republic, and many others, Zedd has truly made a name for himself in the music industry. Making his start as an electronic music producer in 2009, the 27-year-old has diversified his music, expanded his creativity, and has broken down the boundaries of this genre, allowing him to elevate his career to unforeseen levels.
"Zedd is a highly esteemed artist and we are excited to welcome him to our 2017 roster," said Hakkasan Group Vice President of Entertainment, James Algate. "We have the privilege to work with some of the industry's top talent and we are looking forward to this future partnership."
Tickets are now on sale and can be purchased by visiting zeddvegas.com.
Joining Zedd on the 2017 Hakkasan new artist roster is Grammy-nominated singer, songwriter, producer, and musician, Kaskade, making his debut on Friday, December 30 at OMNIA Nightclub inside Caesars Palace.
Relentlessly touring the world and playing to tens of millions of people around the globe, Kaskade has been in the industry for over a decade, laying the groundwork for a titanic musical and cultural shift. With nine studio albums and five Grammy nominations to his name, Kaskade's global reach is ever-expanding, and he will now bring his innovative and chart-topping hits to a number of Hakkasan Group venues including OMNIA Nightclub, JEWEL Nightclub, Hakkasan Nightclub, and Wet Republic.
"Hakkasan Group has built some of the most mind-blowing clubs on Earth – right in Las Vegas," said Kaskade. "I couldn't be happier to be joining the Hakkasan family and look forward to holding down a residency with them."
He has headlined every major North American festival, and was recently inducted into Pete Tong's Hall of Fame, and sold out London's "The Steelyard" on his most recent UK date. While Kaskade is plastered all over the history of electronic music, his influence today is at an all-time high.
"We are beyond thrilled to welcome Kaskade into the Hakkasan Group family," said Hakkasan Group President, Nick McCabe. "To have an artist of his stature playing at our prestigious nightlife and daylife venues is a great honor, and we feel this is going to be a successful partnership for all."
Tickets are now on sale and can be purchased by visiting kaskadevegas.com.