Kaskade at XS Nightclub at Encore at Wynn Las Vegas on Sat., May 28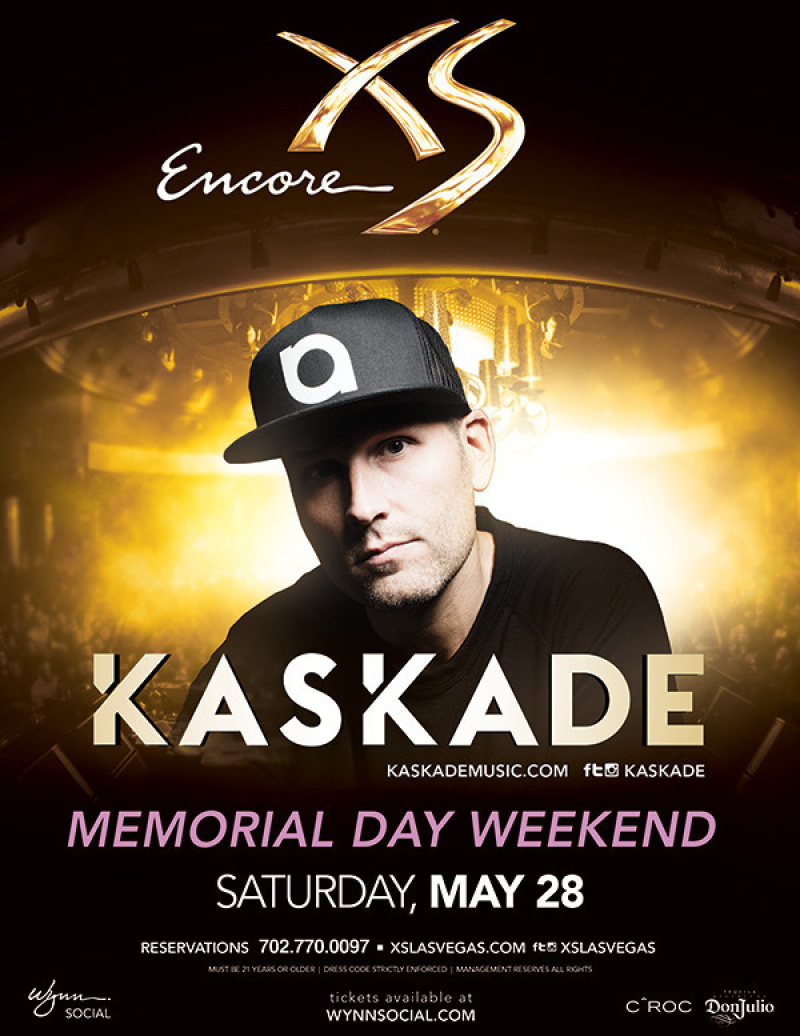 Kaskade at XS Nightclub will draw thousands of avid followers to the indoor/outdoor nightspot at Encore at Wynn Las Vegas on Saturday, May 28, 2016
Grammy award-nominated producer and DJ, Kaskade, returns to Sin City for a Memorial Day Weekend ensemble at the coveted XS Nightclub.
The electronic sensation and redux master is a must-see act during MDW 2016. With nine studio albums under his belt, Ryan Raddon—better known to electronic dance music (EDM) aficionados as Kaskade—is responsible for LPs such as Automatic (2015), Atmosphere (2013), Fire & Ice (2011), Dynasty (2010), Strobelite Seduction (2008), Love Mysterious (2006), and It's You, It's Me (2003), among others.
Voted America's Best DJ on the DJ Times poll in 2011 and again in 2013, Raddon is a family-man meets global phenomenon. Kaskade's extensive discography consists of a wide array of solo productions, collaborations, mashup's, and noteworthy remixes.
Last year, coinciding with the release of his ninth studio album Automatic, Kaskade released popular singles "Disarm You" feat. Ilsey, "We Don't Stop," and "Never Sleep Alone" feat. Tess Comrie. In 2016, Kaskade earned a Grammy Award nomination for Best Remixed Recording for his interpretation of Galantis "Runaway (U & I)."
One of the last times we joined Kaskade at XS Nightclub was during EDC Week 2015, which turned into a full-blown Night Swim with temperatures still near 100° at 1:00am.
Kaskade and Galantis "Wynn" EDC Week With XS Las Vegas Showcase
Tickets for Kaskade at XS Nightclub at Encore at Wynn Las Vegas on Saturday, May 28, 2016, are available HERE.
For more information about XS Nightclub and to view their upcoming events, visit http://xslasvegas.com/calendar/.
For more information on Kaskade, visit kaskademusic.com.