Kantor Drops "Technodisco" New Track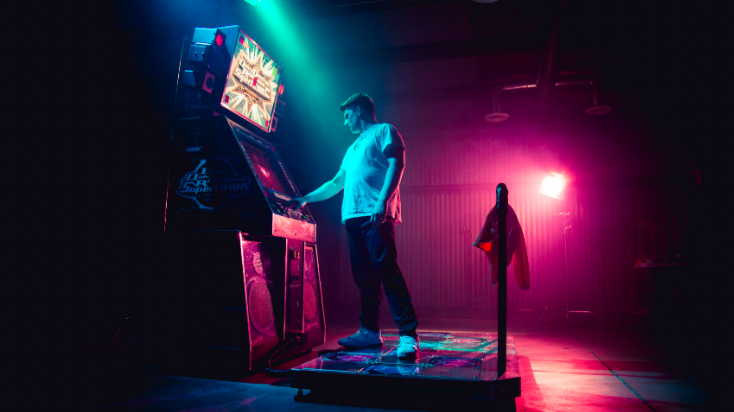 At it again with another powerful single, Kantor has arrived with "Technodisco" to satisfy all dance music fans' needs.
Combining a wide array of stylistic choices into this one, Kantor breathes life into "Technodisco" at all levels. Marking a quest to cement himself as a frontrunner of ones to watch this year, it's tracks like this that keep the game fresh and exciting for both producers and listeners alike. Elements of tech, disco, funk, and house all come together in a perfect storm of electronic production to lay down an essential groove that will have hearts wrapped in no time.
"'Technodisco' was such a fun song to write. It is this super bouncy Techno record that incorporated a ton of Bass music elements in the 2nd drop. The "B" drop of both songs has this super dark, creepy, almost transcendent feeling. I wanted this track to give the listener the feeling of being back in nightclubs and venues; during the intro and bridges you can hear the storyline unfold of someone walking past the line to get into the club and even going into the bathroom to freshen up. All of these sounds were intentionally placed to bring the listener back into the club life as we start to see the world open back up. I hope you all enjoy this record as much as I enjoyed making it!" – Kantor
Kantor has shown 2-broad styles under 1 name when it comes to the themes of his tunes, a heavily-imaginative cyberpunk setting on the one hand, which usually is paired with a mid-tempo/house feel. "Enter The Grid," "Hacker," "Power On," and "Floppy Disk," embody these traits. The other hand is a melodic bass side like in "Concrete Jungle," and "Beside Me" bare.
Regardless what direction Kantor chooses to take each record on, the one thing remaining true is that it's a piece of pure creativity no matter what. Stay tuned for more things to come by Kantor.