Josh Cumbee: Singer Of Armin van Buuren's "Sunny Days," Songwriter For Famed Artists [Interview]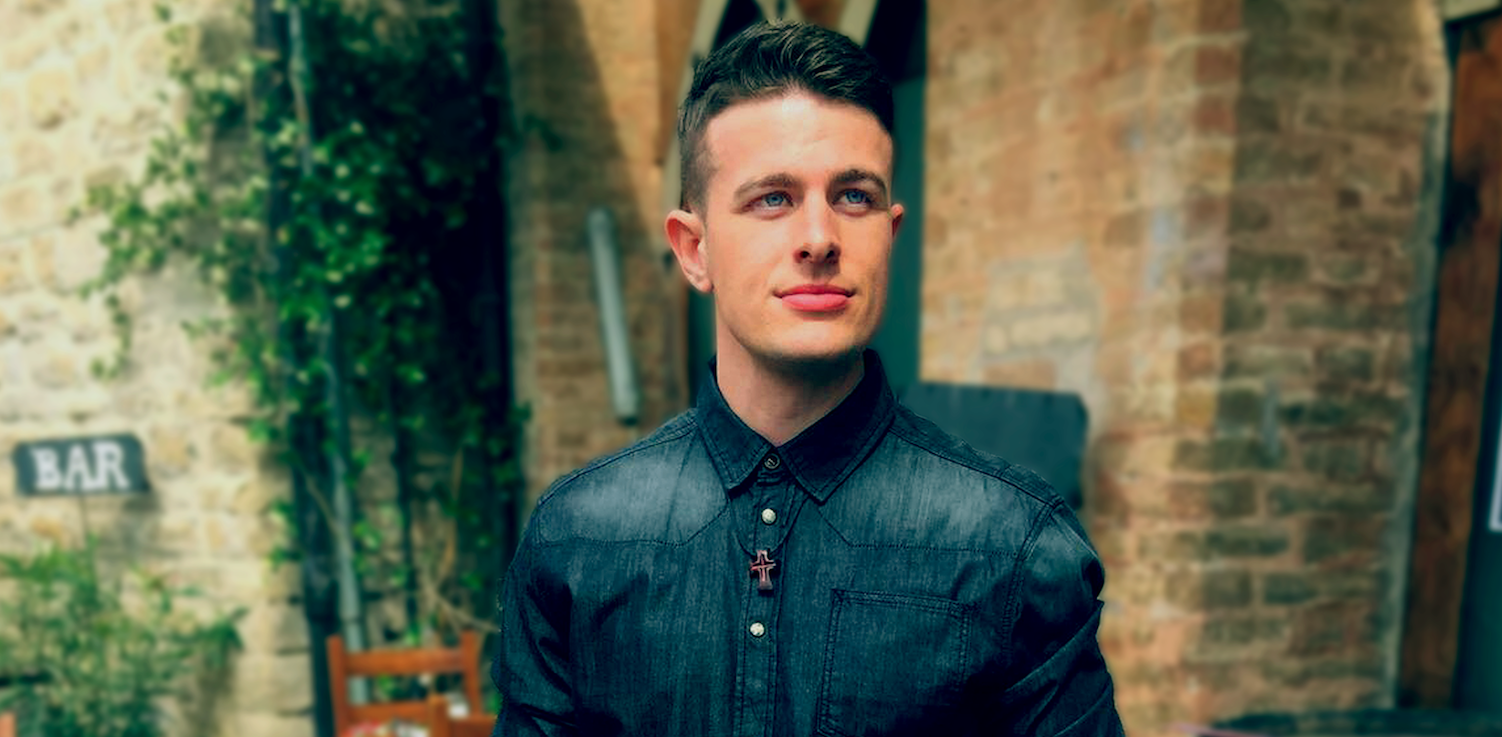 Singer/songwriter Josh Cumbee reveals what it feels like working with Armin van Buuren, songwriting for Madonna, partnering with AFSHeeN, and more in this exclusive new interview.
There's much more that goes on behind the scenes of the electronic industry than meets the eye. What exactly goes into making your favorite tracks sound the way they do? There's production, mastering, and editing/mixing, but before any of that can happen, the process of making a song come to life begins with the initial idea. Songwriting is one of the most quintessential elements to the foundation of any track you can think of. That's where Josh Cumbee comes into the picture. From his latest work with the king of trance to past projects with Madonna, Janet Jackson, and Chris Brown, among others, the talented musician is taking his expertise to further heights, making his official vocal debut alongside five-time number one DJ, Armin van Buuren.
Singer/songwriter Josh Cumbee, hailing from California has just provided vocals for one of the biggest songs of the year, released by one of the biggest artists in the world, Armin van Buuren. Together with his songwriting and production partner, AFSHeeN, Cumbee can be heard on "Sunny Days," which was just released through Armin's Armada Music imprint. The official music video, which was filmed in Italy, serves up picturesque views of the country and is fully equipped with a fun, summertime atmosphere (watch below).
The Nocturnal Times Exclusive Interview Q&A: Josh Cumbee
The Nocturnal Times: How long have you been interested in music? When did you know you wanted to have a career in the industry?
Josh Cumbee: As far back as I could remember music was always fascinating to me. There's a bunch of old photos of me watching my dad play guitar while attempting to hold a ukulele twice my size – that's probably the earliest evidence we've got. I grew up playing and loving it but never knew it was possible to make a career out of it, so I went to USC for Music Industry in hopes of at least getting to work full-time in the industry.
The Nocturnal Times: In what ways did your upbringing influence you to become an artist? Are you classically trained?
Josh Cumbee: As soon as I could reach the keys I wanted to learn. My dad taught me everything he knew, and after that my family was tortured with the sounds of my classical piano lessons for several years. I also played a few instruments in church, which was pivotal for me because it was the first environment in which I got to experience the live performance side. I found it fascinating that sound could become such an influential conduit for emotion and experience, that rush kept me coming back time after time.
The Nocturnal Times: How did your geographical location while growing up influence your decision to pursue singing and songwriting?
Josh Cumbee: I grew up in Southern California but musically lived in such a bizarre bubble I don't know if you could correlate the two. My father's tapes and CD's were most of my early musical diet, so U2, Duran Duran, The Cars, and this new band everyone was talking about called Coldplay became the subjects of my audiological obsession. Later on I'd also add the palettes of jazz and film score, which I think only made me a more devout musical enigma.
The Nocturnal Times: Why dance music?
Josh Cumbee: I got into dance music through David Guetta back in the day. Later I'd buy the physical disc (I know, weird) of Until One by Swedish House Mafia, which I probably listened to a thousand times and failed miserably to recreate in Logic Pro 8 – it was the perfect combination of good songs and phenomenal sonics that set the bar all too high in my own mind. That was all the primer for meeting my production/songwriting partner AFSHeeN, whose incredible knowledge and expertise in the scene greatly pushed my own boundaries and encouraged me to dive into the creation components in a way that felt authentic and honest.
The Nocturnal Times: You just released "Sunny Days" with Armin van Buuren. How did this collaboration first come together?
Josh Cumbee: Mischa Daniels at Armada and our manager Cyrus Saidi set up some studio time together in LA with Myself, AFSHeeN, Armin and Toby Gad ('All of Me' – John Legend, 'Big Girls Don't Cry' – Fergie..). We sat down and talked together for maybe 20 minutes before the music began to flow, and shortly thereafter Sunny Days was born.
The Nocturnal Times: What can you share with us about your experience working with the internationally acclaimed Armin van Buuren?
Josh Cumbee: I have so much admiration and respect for Armin. He has had such a prolific career and if anything is bigger than ever now, yet all-the-while he's managed to maintain a profoundly down to earth demeanor and incredibly collaborative approach to creation. He came into our session with some very inspiring ideas both musically and conceptually, and once the 4 of us (Armin, AFSHeeN, Toby Gad and myself) got to talking the song just sort of flowed out from there.
The Nocturnal Times: You also appeared along Armin in the newly released music video. How was the overall experience shooting the video in Italy?
Josh Cumbee: Italy, wow. What a phenomenal country and experience. It was my first time and I spent most of the trip utterly floored by the country's beauty, rich history, phenomenal food and incredibly kind locals. We worked with a very talented team of Dutch video producers responsible for a handful of Armin's past works, the whole crew was really wonderful to work with and all of the dancers/actors they brought in from Bevagna and the surrounding areas were wonderful. Oh and let's not forget the coffee! I think my manager and I overdosed on espresso..
The Nocturnal Times: Is "Sunny Days" your first ever music video? How does it feel to be featured in your very own music video (as a featured artist alongside one of the biggest DJs in the world)?
Josh Cumbee: Officially, yes! I'm truly thrilled with the collaboration and how everything turned out, and honored to have shared the speakers and screen with someone who has built a career with such identity and longevity. As an artist on the opposite side just beginning to put out my own material I couldn't think of a better foot to lead things off on.
The Nocturnal Times: Which released material have you taken part in thus far? What are you and AFSHeeN working on together now?
Josh Cumbee: AF and I are fans of many genres, and one of the best things about what we do is that we don't have to be limited to one field of work. We've been lucky enough to work with everyone from Madonna and Janet Jackson to Chris Brown and Take That, all of which present their own musical challenges and opportunities for us to grow and expand our palette. We're working with a lot of artists this year and also creating the next wave of music to be released under AFSHeeN and also my project as Josh Cumbee, which I absolutely cannot wait for the world to hear.
The Nocturnal Times: Electric Forest to Tomorrowland, what are some of your fondest 2017 memories thus far and what are you looking forward to most?
Josh Cumbee: The Forest was incredible! My first festival experience, and what an experience to have.. I think I'm still riding the metaphorical high a week later. Obviously our time in Italy was an incredible experience, and I'm looking forward to visiting a bunch of new (to me) places – Cannes, Belgium (Tomorrowland!!), etc, as well as returning to visit some of our favorites like Korea and Japan. As excuses to travel the world goes, music is a hard one to beat!
The Nocturnal Times: You have worked on songwriting for Madonna, Janet Jackson, Chris Brown, and more. What can you share with The Nocturnal Times readers about your accredited discography?
Josh Cumbee: For as little as I know about the subject, I think success in music is a three part formula: talent, unbelievably hard work, and good ole' fashioned dumb luck. Some fortuitous cocktail of the three has afforded me the opportunity to work with some true legends in the music business, which has definitely been a highlight thus far and I'm superbly thankful for it. And yet even as exciting as these collaborations are, I think for me personally nothing beats the rush of inspiration and creation that comes when a song is born, no matter with whom or under what circumstances. Most of the artists I have met that have been doing this for many years keep that emotion as the focal point of their careers and as a result are extremely happy in what they do, I can only humbly aim to do the same.
The Nocturnal Times: What's next for Josh Cumbee? What are some of your short-term and long-term goals?
Josh Cumbee: New music! AFSHeeN and I have been writing and producing together for years now, and have amassed hundreds and hundreds of songs we simply love and can't wait to see if the world feels the same. I've chosen a few that are especially close to my heart and hope to share them a little later this year under my own project.
The Nocturnal Times: Where do you see yourself exactly five years from now?
Josh Cumbee: I feel very blessed to have been trusted with the opportunities I have been given thus far… I can only hope to prove in the years to come that I've made the most of each chance to reach into people's hearts the way music has never failed to reach into mine. 💙