John 00 Fleming B2B Christopher Lawrence at Cielo on Oct. 14th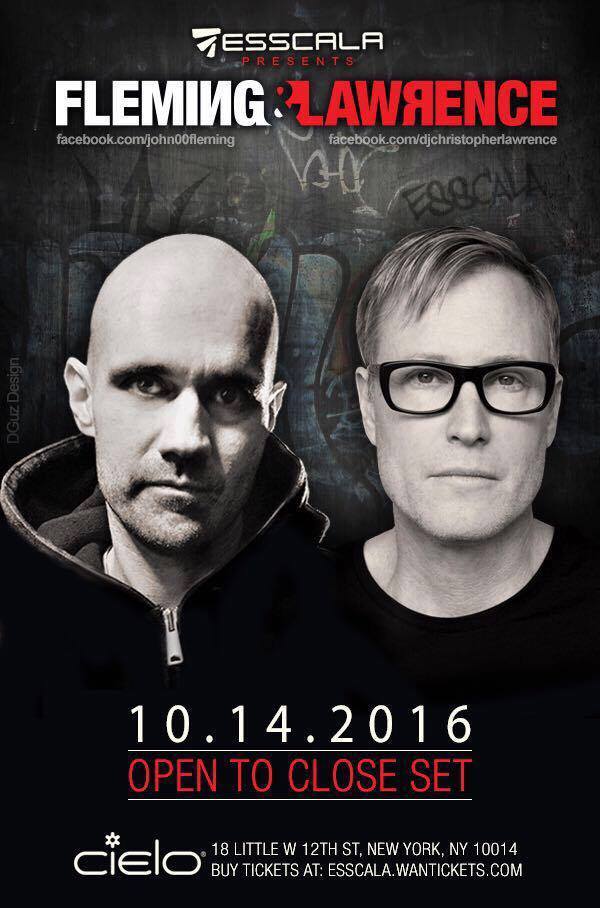 Esscala Entertainment presents the New York City return of John 00 Fleming and Christopher Lawrence
Following a truly memorable (arguably one of the best) sets from Dreamstate Trance Music Festival this summer in Brooklyn, John 00 Fleming is back, this time with the highly regarded Christopher Lawrence, who also happens to be his best friend. Both J00F and Christopher Lawrence are known for their progressive and psy-trance roots, and together they have shifted to a harder, up tempo, tech-trance sound which is atypical for the genre. They played B2B at Dreamstate in San Francisco in January, featuring tracks by Vini Vici and Astrix, which contributed to the distinct dark, techno driven trance vibes that made it one of the crowd favorites of the weekend. John and Christopher are both touring the U.S., playing B2B sets next in Seattle and Orlando.
J00F is from England, while Christopher is from the U.S. Both are highly respected by true trance fans for their progressive trance sound, which has continued to deliver the psy-trance upbeat tech sound without changing in recent years with the popular influence of the "EDM" genre. With careers each spanning 20 years, they are considered pioneers of their unique genre. They both are consistently able to connect to the audience due to their underground sound, and ability to get an entire room to jump and dance along to their music. Each of their sets take the crowd on an emotional ride, and they use their expertise in a proper slow build up to the dark techno banging beats which are the main event. NYC Trance Families won't want to miss a minute of this rare open to close set, starting at 10 PM and ending at 4 AM at Cielo. The venue is the perfect choice for an intimate all night event, with the DJ booth at crowd level, excellent sound system, and enclosed dance area. Grab your tickets here and check out their set from Dreamstate San Francisco to prepare for the night. See you on the dance floor!
Tickets are available HERE.
John 00 Fleming B2B Christopher Lawrence Dreamstate San Francisco January 2016: