Insomniac Reveals 20 New Additions for Electric Daisy Carnival 20th Anniversary in Las Vegas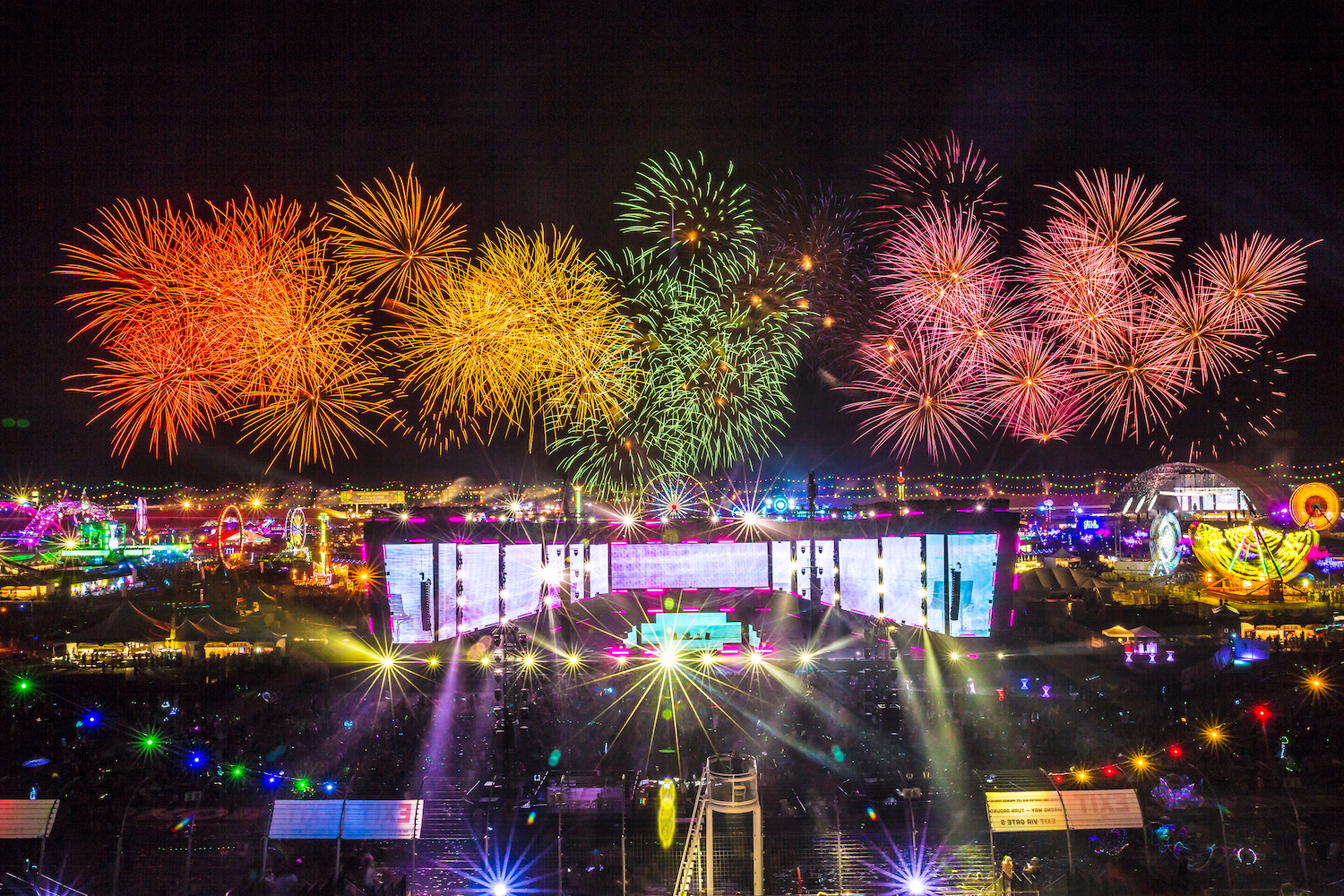 Las Vegas­ – Insomniac, the producers behind North America's largest dance music festival, has released a sneak peek into 20 new over-the-top additions that fans can discover at Electric Daisy Carnival's (EDC) celebration of "20 Years Under the Electric Sky." From June 17-19 at the Las Vegas Motor Speedway, fans will experience the festival like never before, with an expanded Carnival Square and EDC Town, even more theatrical performers, the chance to walk down Memory Lane, epic new stage designs and much more.
New additions to this year's festival include:
1.    EDC20 goes green! Festival food vendors will have their cooking oil transported and converted it into usable biofuel.
2.    Tie the knot at one of two new EDC Wedding Chapels: The Chapel of Nature (organic and earth-inspired) and The Chapel of Future (modern technology themed).
3.    Revamp your EDC look inside the kineticFIELD VIP Beauty Bar, where full-service hair, makeup and body art will be available by appointment.
4.    Walk along the Memory Lane video tunnel and relive 20 years of EDC photography, graphic art and video footage, immersing Headliners in the rich history of dance music culture.
5.    Insomniac's premier trance brand, Dreamstate, will host a dedicated day at the circuitGROUNDS stage for the first time at EDC Las Vegas.
6.    Propose a toast at the kineticFIELD VIP Bubbles Bar, where a special champagne-only menu will offer mimosas, Bellinis and bubbly by the glass.
7.    The environmentally conscious nonprofit organization, Global Inheritance, will remind fans to keep Mother Earth in mind with a brand new Live Recycling Bin Painting art project, in addition to the return of the TRASHed Recycling Store.
8.    For the first time, fans will be able to ride with Uber to and from EDC Las Vegas by car or chopper. A private Uber Lounge providing charging stations, shade and tunes will keep fans cool while they wait for their ride.
9.    LA-based, Australian roast gurus at Longshot Coffee will wheel a mobile cart around the kineticFIELD VIP area, stocked with iced mochas, iced vanilla lattes and iced caramel coffee drinks for an extra boost of energy during the festival.
10.  The EDC Parade returns, bigger and better than ever! The grand procession will weave through the festival each night near midnight with four brand new art cars, joining the fleet of 15 whimsical vehicles, and new, costumed performer groups, with many more surprises.
11.  A fan favorite destination last year, EDC Town will once again take over the grassy area near cosmicMEADOW with all new attractions like the Little Red School House, where one-of-a-kind classes will be in session; EDC Theater, where fans can catch a magic show; or the EDC Saloon, where drinks will be served all weekend.
12.  The U.S. presidential election is just around the corner! Register to vote inside Carnival Square at the HeadCount booth.
13.  A new Art Car will join the roaming, weaving, fire-breathing family! Look out for Heathen & Kaliope, a giant red unit on wheels that resembles a fire truck and an animal circus cart all in one.
14.  Put the lime in the coconut and mix it all up at the brand new kineticFIELD VIP Tiki Bar!
15.  New performer troupes will surprise and delight guests as they dance among the crowd dressed as Fire Phoenix Stilters, Sunshine Harleys and Deep Sea Sirens.
16.  The EDC20 festival guide will join forces with The Insomniac magazine this year! This collector's item anniversary guide will feature all the essential festival info, plus exclusive photos, behind-the-scenes Insomniac stories and features on some of our amazing Headliners.
17.  For the first time, neonGARDEN's VIP lounge will feature plush daybeds surrounded by pool tables, a full juice bar, food trucks, and life-size games.
18.  Vape Village welcomes all vapers to EDC Las Vegas with an array of premium liquids and name-brand vendors available to fill any empty pen, eGO device, mod or AVP.
19.  Free high-speed WiFi will be offered for quick uploading and convenient communicating in the center of the festival at the colorful Carnival Square.
20.  BRAND. NEW. STAGES.
In just 11 short days, more than 400,000 fans will race onto the Las Vegas Motor Speedway with smiling faces to begin the EDC20 celebration, where the rest of the surprises Insomniac has in store will be revealed.
A limited number of VIP and shuttle passes for EDC Las Vegas 2016 are available here. For the most updated details regarding EDC Las Vegas, please visit
LasVegas.ElectricDaisyCarnival.com.
Photo credit: aLIVE Coverage for Insomniac
[Press Release]