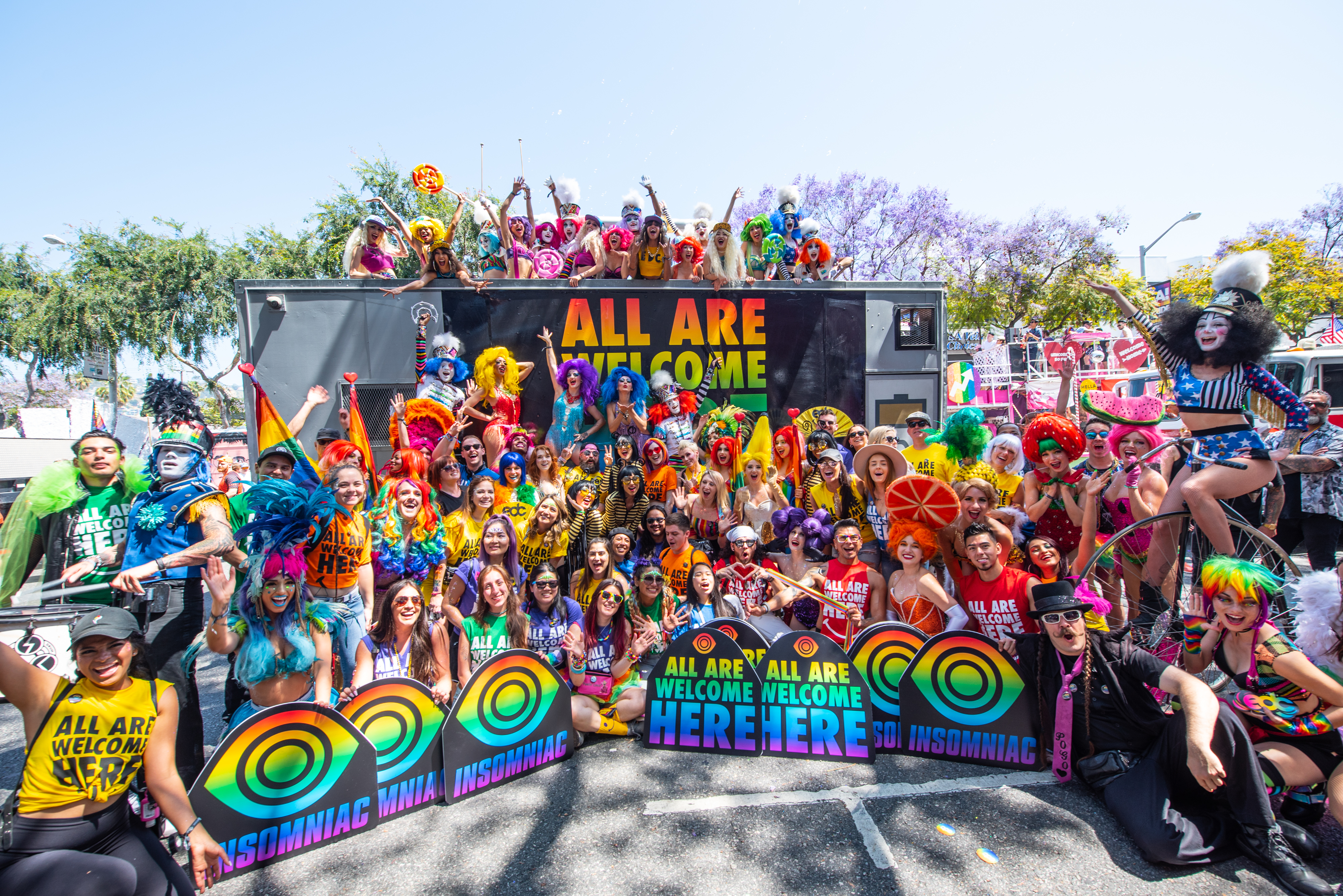 Insomniac Events Celebrates Pride Month with Participation in Los Angeles and Mexico City Pride Parades
An organization recognized for equality, respect, diversity, and inclusion, Insomniac Events is proud to highlight Pride month through participation in the Los Angeles and Mexico City Pride parades.
The unforgettable Boombox Art Car and Insomniac's recognizable theatrical performers went to the streets on a float for this weekend's Mexico City Pride Parade. The event brings over a million people to the capital city's streets to celebrate the pride and diversity of Mexico's huge LGBTQ+ community. Mexico City Pride's main event, the Marcha de la Diversidad (March of Diversity,) occurred at 10 a.m. on Saturday, June 29th and is continuing with a full week of festivities.
Earlier in the Summer, on Sunday, June 9th, thousands of people filled the streets of West Hollywood to unite for LA's iconic Pride Parade. Insomniac's colorful groups of dancers, stilt-walkers, and theatrical performers marched alongside the Boombox Art Car with Insomniac employees for the LGBTQ+ community. The central theme of the day was "All Are Welcome Here" with many smiles, cheers, laughs, and love constantly showcased throughout the day.
Continuing on with huge festivities, at the 2019 edition of Electric Daisy Carnival Las Vegas, the world's largest dance music festival, a sold-out crowd of 465,000 came in for three nights under the Electric Sky. Festival goers from more than 100 countries came together to celebrate love, diversity, and respect for one another while dancing in the Las Vegas Motor Speedway to captivating music from top-tier artists.