Ingrosso & Otto Knows at Wall Lounge in Miami Beach on March 18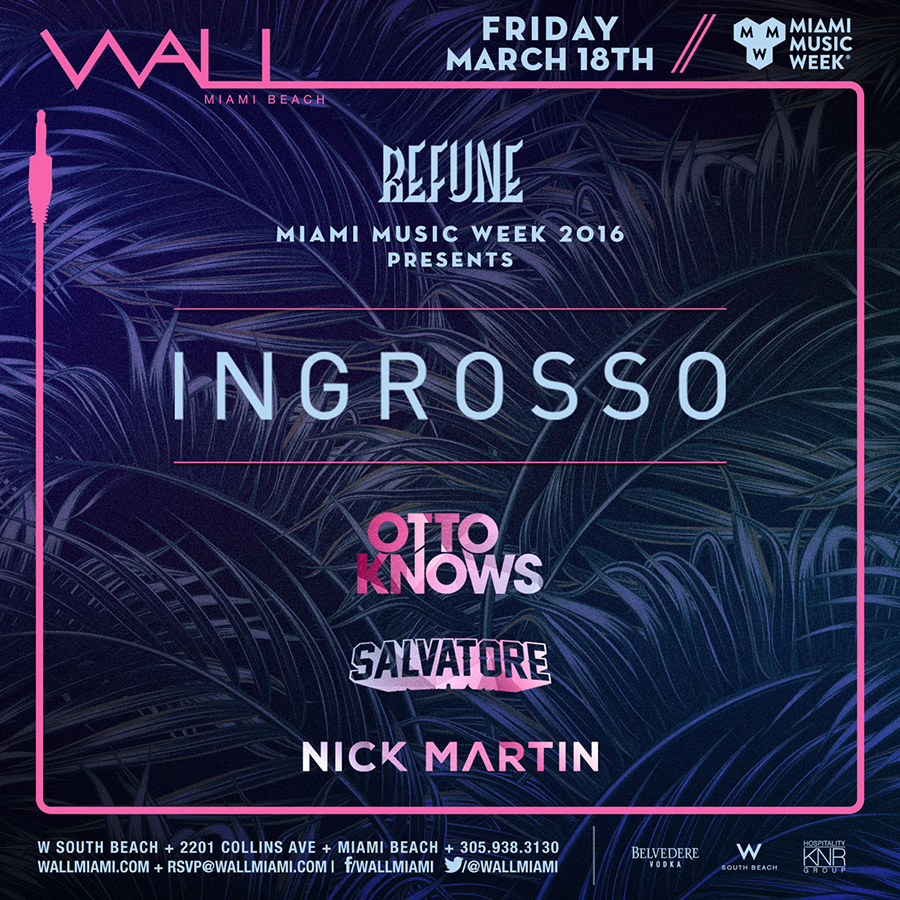 Miami Music Week 2016 is less than one week away, and major party announcements just keep coming! The newest event added to the gargantuan list, is a Refune Records take over of WALL Lounge Miami Beach, featuring none other than label founder, Sebastian Ingrosso. Although his recent partner, Axwell, will not be attending, Ingrosso's hit-making protege Otto Knows, and labelmate, Salvatore, will be joining him for an unforgettable night.
The event will be taking place on March 18th, from 11:30PM to 5AM.
Last month, Ingrosso proved that he is definitely back on his solo grind! His new single, "FLAGS!," is his first track to be released since the 2013 anthem, "Reload." This new record, featuring Salvatore and LIOHN, is very different from the sounds of his previous hits. Its unique, hard-hitting baseline enthralls fans on a trip to the dark side, but with a Swedish twist, of course!
Otto Knows, better known as Ingrosso's protege, teamed up with American Violin star, Lindsey Stirling, and vocalist, Alex Aris to record his new single, "Dying for You," last month. The single, featuring glorious melodies and incredible vocals, uniquely combines the talents of all three artists, creating what is sure to be a future dance classic.
With Ingrosso and Otto's new hits released just in time for MMW and Ultra Music Festival 2016, fans can expect to encounter some Swedish flare at many of this year's events. This star studded party, is not one to pass up!
Tickets for Ingrosso at WALL Lounge Miami on Friday, March 18 are available HERE.