Infrasound Festival Returns to Wisconsin With Four-Day Camping Event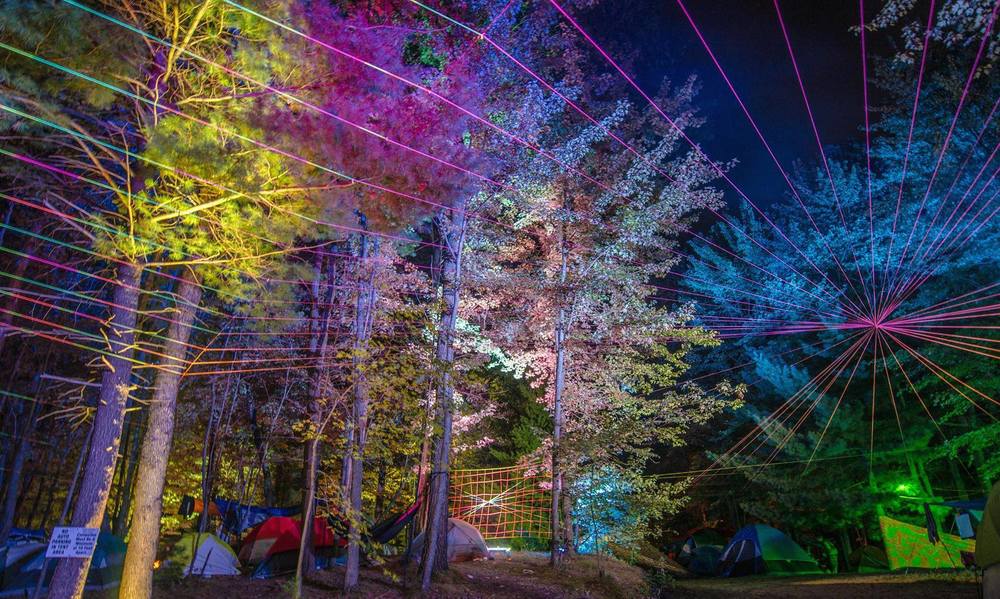 Infrasound Festival returns for to Wisconsin for four days of music, camping, and arts
Making its way back to the lush forest of Highbridge, Wisconsin for its fifth year, is the beautiful and intimate festival, Infrasound, taking place June 2-6, 2016.
Infrasound is a four-day camping festival and features a small, swim-friendly lake equipped with rowboats, paddle-boats, and a little dock known for creating astonishing views of the festival grounds under a layer of mist in the mornings, as well as surprise sunrise downtempo sets by featured festival artists. With a capacity of only 1,500, Infrasound is known for its overwhelming sense of community and friendship.
With three humble stages; Meadow, Mendi's Beach, and Bend, Infrasound strives to bring attendees back to the true roots of a music festival: the music, which is primarily a selection of funk, trip-hop, and jam bands. Infrasound steers away from overpowering art installations or massive stage production, but rather, focuses on the small details such as sound quality, extremely helpful and kind event staff, and carefully placed works of art that seem to blend seamlessly with the picturesque scenery.
For 2016, Infrasound is bringing Noisia and Shpongle as headliners, and tons of smaller acts including Eoto (also performing a downtempo sunrise set), Ott & The All-Seeing I, Manic Focus, Pantyraid, The Orb, Thriftworks, and many more. Famous psychedelic artists Alex and Allyson Grey among many others will be creating jaw-dropping paintings live throughout the entirety of the event. In addition to the diverse musical lineup and array of talented artists, guests can enjoy various workshops on metaphysics, spirituality, and more, as well as attend yoga classes throughout the event to completely immerse themselves in the festival experience.
Tickets for this one-of-a-kind festival are on sale now and starting at $200. They can be found at infrasoundfestival.com along with photos, videos, and more information.
Photo Credit: Electric Feels