Gareth Emery at Output in Brooklyn, New York on April 13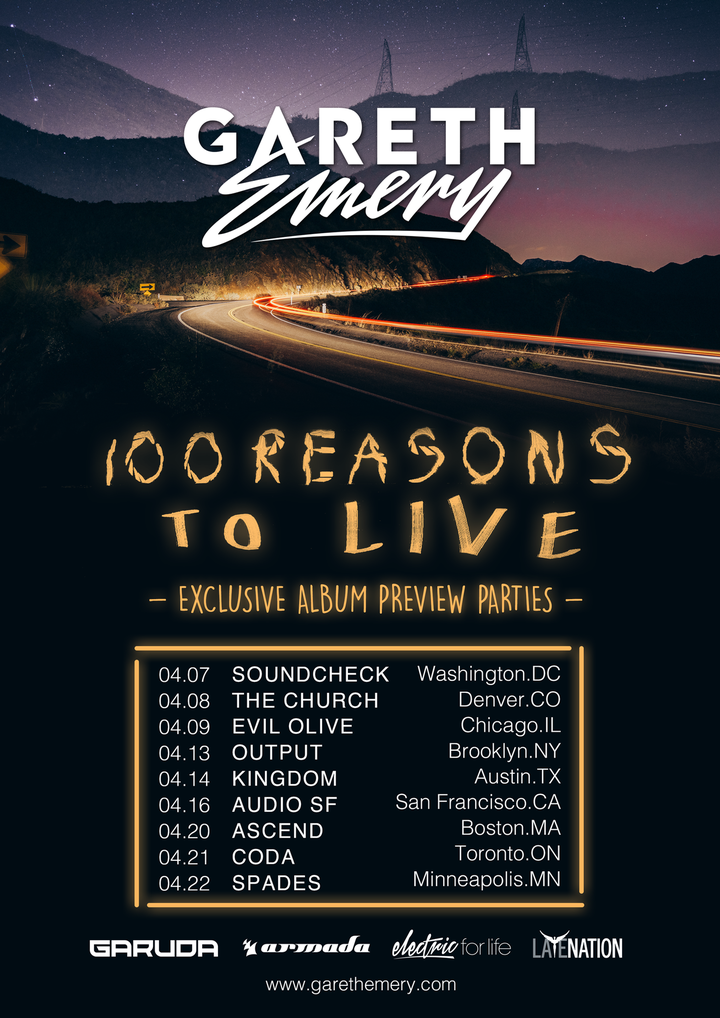 Gareth Emery returns to New York City with showcase at Output in Williamsburg following new album release
Powerhouse producer and DJ, Gareth Emery, will return to the Big Apple on April 13th for an exclusive preview of his new album, 100 Reasons To Live, and a special set at Output in Williamsburg, Brooklyn.
Emery has taken 2016 by the horns since he released "CVNT5," his new, comedic single with a strong message. This collaboration with Ashley Wallbridge focuses on the resentment toward the "DJs" who have used ghost producers and have paid for social media followers to fake their way to the top of electronic dance music (EDM). I bet you can guess the correct pronunciation!
He also just released a powerful new single, "Reckless," featuring Wayward Daughter, the lead track off 100 Reasons To Live. The beautiful melodies accompanied by the emotional, electrifying vocals, is sure to strike a chord in the hearts of all listeners.
Emery finished his 100 Reasons To Live social media posts countdown today, ending with "100. When your new album comes out tomorrow." He recently explained to us in an interview, the reason behind the posts, saying, "It's just kind of an expressing of positivity, I guess. I kind of realized in the last two years that it is very easy to be kind of fucking miserable. You run into so many DJs and producers who are often pissed off because they're traveling all the time, they're tired, they're angry they didn't get on the right line up or their grey goose wasn't chilled to 35 degrees."
With such a buzz surrounding the album so far, NYC partygoers are in for a treat! Don't miss out  on this special event!
The event will start at 10PM, and tickets are selling out fast. Grab your tickets for Gareth Emery's 100 Reasons To Live excluaive album preview party at Output on Wednesday, April 13, 2016, HERE.