Illenium is Having a Knock-Out Year: Sold-Out Clubs to Major Music Fests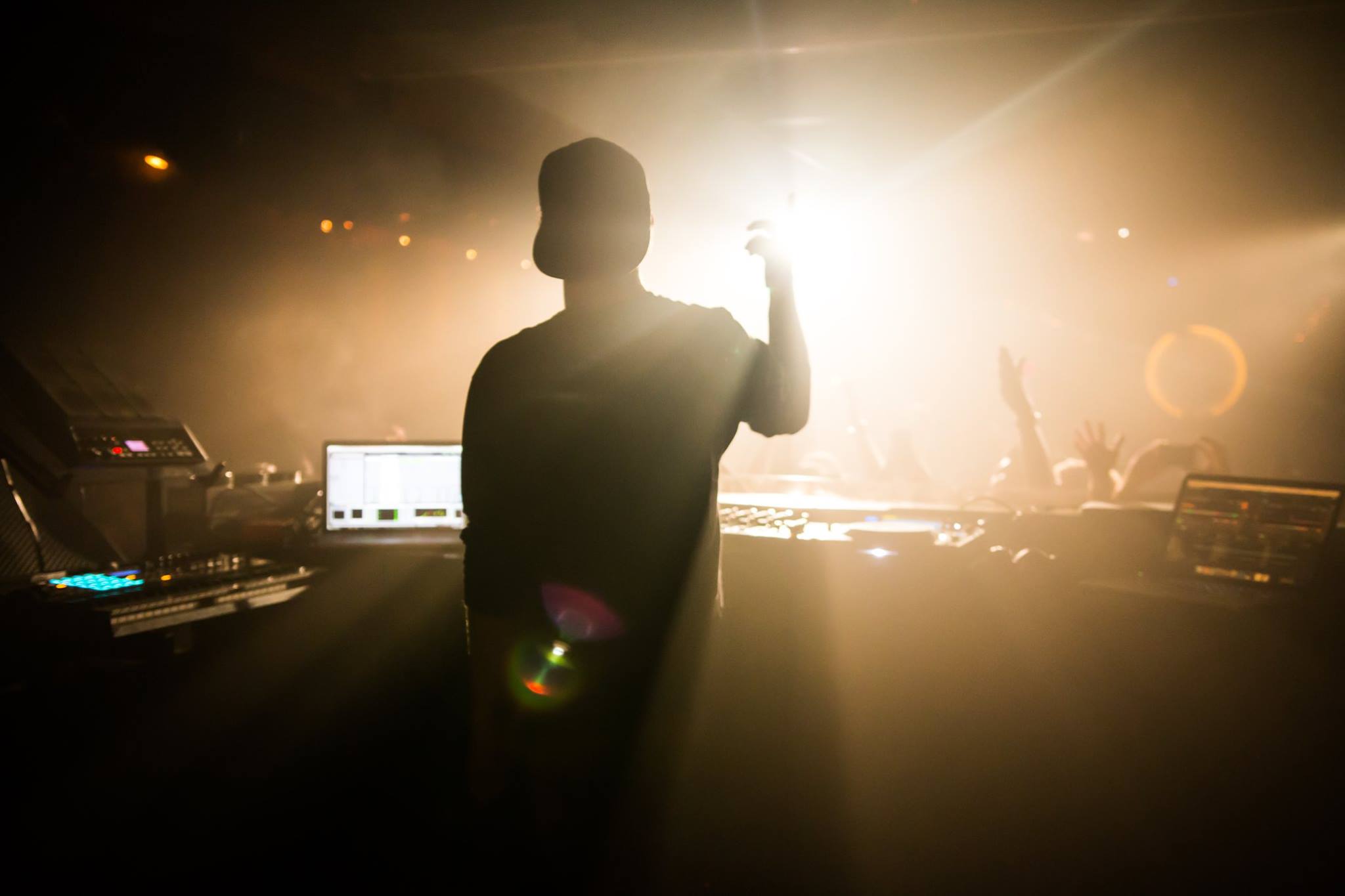 Illenium lit up the night this weekend at Orlando's esteemed Gilt Nightclub. Highly regarded as one of the city's leading music venues, Gilt is home to some of the best names in EDM. Hosting 'Encore Saturdays' each week, the nightclub is the go-to spot for your weekend's shenanigans. After stopping the night before to play The Ritz in Tampa, Nick Miller aka Illenium took his tour to Orlando on Saturday, where he was warmly received with a sold-out show.
The busy night started out with partygoers arriving to the venue dressed in all kinds of rave and club wear. Some even showed their support by sporting Illenium's signature black and white jersey, (which of course, he wore that night.) Openers Kevin Laffick and Trivecta did a fantastic job of hyping up the crowd amidst sparkling bottles arriving to VIP and 'Happy Birthday' balloons circling overhead.
To kick off his 1 a.m. set, Miller warmed up the crowd with jams like "Afterlife" ft. ECHOS and "With You" ft. Quinn XCII. It wasn't long before his hit release "It's All On U" came along, during which the club just lit up like fire in passion and good vibes. Illenium's "Rush Over Me" with Seven Lions, Said The Sky & HALIENE took the place to another high, with HALIENE's euphoric vocals throwing all the feels at you. His mix of Kaskade and Ilsey's "Disarm You" flooded the crowd with rolling clouds of smoke, while shortly after he dropped a bomb with a harder version of his remix for Flume and Tove Lo's "Say It." This one blasted fans with a much heavier drop and video game-like tones. Also making the cut during the one and a half hour set were renditions of Slander's "Love Again" and "After All" and Adventure Club's "Fade."  Ultimately he brought the night to a close with his astounding take on The Chainsmokers' "Don't Let Me Down" followed by an unreleased track from his upcoming album.
Looking around there was no shortage of "bass face" as fans across the floor, over in VIP, and upstairs in the balcony raged through the night to the insane vibes Illenium was putting out. He gave a performance similar to his recent EDC Las Vegas set, even busting out his drum sticks while breathtaking scenes swirled on the screens behind him, engulfing everyone in this mystical experience that seemed to take you to a far away place. He executed an overall amazing show that stood out from those put on by other DJ/producers in that it made you truly feel. Illenium possesses this unbelievable ability to make the crowd feel emotion and understand things, even with just instrumental beats.
His use of experimental sounds at unexpected times would give you that "stank face" here and there. The way his set flowed between taking it slow, eyes closed, and then having drops smashed in your face was unreal. He would drop filth and then slow it down with vocals that pull at your heart, making you catch feels. Taking notice of the way groups of friends belted lyrics out together, held hands and hugged one another was a plus from the night. It was the perfect reminder of why we are all in this together, and why we fell in love with electronic music in the first place. A round of applause for this mega-talented artist – be sure to keep your eyes on him as there's a lot more to come in 2017, Illenium's knockout year.