Global Citizen Festival: Pearl Jam, Beyoncé, Ed Sheeran, Coldplay Headline Free Central Park Event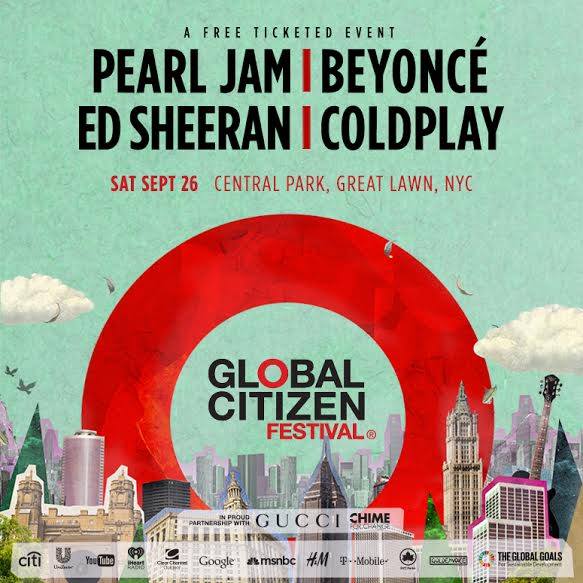 Returning to the Great Lawn at Central Park, Global Citizen Festival 2015 is slated to fuse different types of music for a daylong affair in the Big Apple. A multi-genre experience, Global Citizen Festival is a free, ticketed event, which serves as a perfect closing to the summer in New York City. On Saturday, September 26, join Pearl Jam, Beyoncé, Ed Sheeran, and Coldplay for a summer closing event in the city that never sleeps.
The free ticketed event is in proud partnership with Gucci and Chime for Change. Additional sponsors of Global Citizen include Citi, YouTube, Unilever, iHeartRadio, Clear Channel Outdoor, Google, MSNBC, H&M, T-Mobile, NYC Park Department, and more. Take action, earn tickets, and see impact: Launch the global goals and join the movement to end extreme poverty now. Earn free tickets for Global Citizen Festival 2015 here.