Giuseppe Ottaviani Drops Long Anticipated 'Horizons [Part 2]'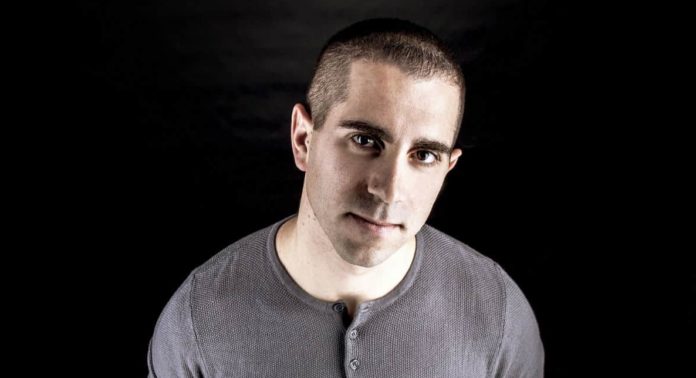 The legendary Italian taste maker Giuseppe Ottaviani just dropped his long anticipated second part of Horizons album. Leave it to this extraordinary producer to close out this year in style. With the second part of his album, Guiseppe takes new stylistic direction. It must have been a whole new experience for Guiseppe to create an album that had a wholly different feel. One where the methodology of Giuseppe's studio-craft naturally had to adapt. Perhaps even more challenging though, he also had to tap into a different breed of singer-songwriter in order to realize it. To do that, he searched for vocalists that were all-but unknown within the trance space. This in turn ensured that his own production hand was creatively forced, exploding any final music-making comfort zones that might exist.
"Each track that reached completion I could hear sounded significantly different from anything I'd made before. That had a way of setting the artistic bar higher for each one that followed. One aspect I particularly love about 'Horizons' is that it has a single feel and vibe that runs creatively, vocally, lyrically, tonally and sonically through it. It is the most 'complete' album collection I've made, and I couldn't have done it without the incredibly talented group of singers and songwriters that gathered for it." – Guiseppe Ottaviani
In terms of the body of work he's arrived with, you'd have to wonder if even Giuseppe himself realized exactly how evolutionary the end product would be. From the ever-shifting emotions of Richard Walters' turn on "Keep You Safe", to the bleak-yet-beautiful "Won't Matter Much" with singer Treetalk, the album is unafraid to touch those deeper themes. That goes every bit as much for the stirring lament of "Bittersweet", sung by Norway's Katrine Stenbekk and the haunting, but never-less-than-intriguing "Silhouettes & Outlines", lent voice by Jess Ball. New to the ear too are the instrumental cuts "Under Dark Skies" and "Celsius" which resound with Giuseppe's studio boom, along with high-achieving harmonies and frequencies. One can only conclude that this is a worthy followup to part one.
Giuseppe Ottaviani – Horizons [Part 2] Tracklist:
01. Closer (with Christian Burns)
02. Melody (with Sarah de Warren)
03. Keep You Safe (wih Richard Walters)
04. Under Dark Skies
05. Bittersweet (with Katrine Stenbekk)
06. Silhouettes & Outlines (with Jess Ball)
07. Celsius
08. Freedom (with Sue McLaren)
09. Won't Matter Much (with Treetalk)