Five Acts You Won't Want to Miss at Spring Awakening Music Festival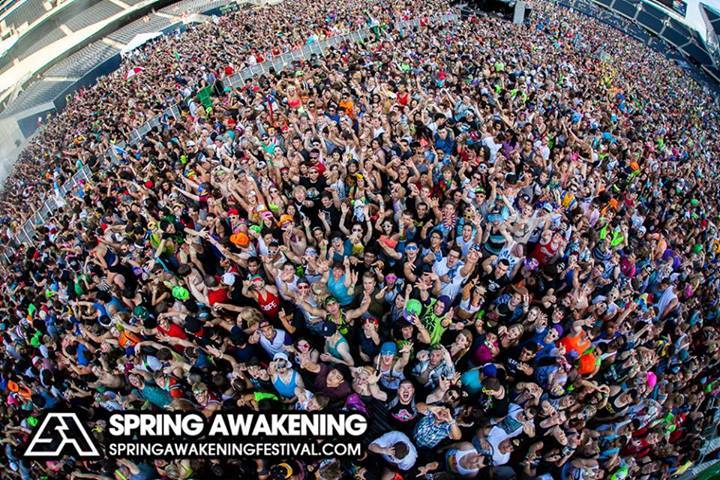 With Spring Awakening Music Festival less than ten days away, it's a good idea to start deciding who your must-see artists will be. The Nocturnal Times has comprised a list consisting of five sets we think you definitely shouldn't miss out on at SAMF this year.
Jack Ü
World-renowned DJ/producers Diplo and Skrillex will be making their Midwest debut at this year's Spring Awakening Music Festival as Jack Ü. Set to play on Saturday, Jack Ü is sure to bring the energy as they combine elements of trap and dubstep into their ensemble. This duo is sure to go above and beyond to create the ultimate listening experience for fans, as both DJs stop at no lengths to put on a memorable show and let the crowd know how genuinely passionate they are about their music.
Zedd
Grammy Award-winning musician Zedd will be returning to Chicago at SAMF this year. Zedd produces primarily electro-house, but draws influence from progressive house and dubstep. His most well known song to date is "Clarity," which peaked at number 8 on the Billboard Hot 100 and reached number 1 of the US Hot Dance Club Songs chart. Zedd has also received a Grammy for "Best Dance Recording" for "Clarity" featuring Foxes. On May 18th, Zedd released his second studio album, True Colors, which is currently seated as the number one album on the Billboard. Zedd is headlining the first night of SAMF on Friday.
Flosstradamus 
Performing in their hometown of Chicago, Flosstradamus is another DJ duo that is sure to hype up the crowd at this year's SAMF. They have just recently released a brand new EP entitled "Soundclash" that includes trap and hip-hop influences as well as features from acts such as Lil Jon, Run the Jewels, and GTA. Flosstradamus have been playing major music festivals such as Ultra Music Festival, Electric Daisy Carnival, Lollapalooza, and TomorrowWorld, and Coachella. Flosstradamus is set to take the stage at SAMF on Saturday.
Hardwell
Voted the number one DJ on the DJ Mag Top 100 for the past two years, dance music master, Hardwell, is set to take the stage on Saturday at SAMF. Hardwell is one of the world's most highly regarded DJs and is best known for his live performances, which have generated over a hundred million views on YouTube alone. Hardwell has a way of capturing the positive energy and love the crowd shares. His showcases tend to be held in such high regard because he's able to spread nothing but good vibes throughout massive venues.
Diplo
Former school music teacher, founder of Mad Decent, music producer, rapper, and DJ, Diplo, is sure to show the crowd how passionate he truly is about his music during this year's edition of SAMF. Diplo draws musical influence from each of the EDM sub-genres, pop, hip-hop, and reggae. He definitely knows how to keep the crowd moving from start-to-finish and likes to mix up the music he plays, ensuring that everyone will hear something they can enjoy. Diplo is set to play on Saturday before one of his multiple side projects, Jack Ü.
For more information about Spring Awakening Music Festival, including tickets, set times, and after party information, visit http://springawakeningfestival.com/ or download the SAMF app for iPhone.