Eric Prydz at TAO Beach Club at The Venetian Las Vegas on Sat., June 18 – EDC Week 2016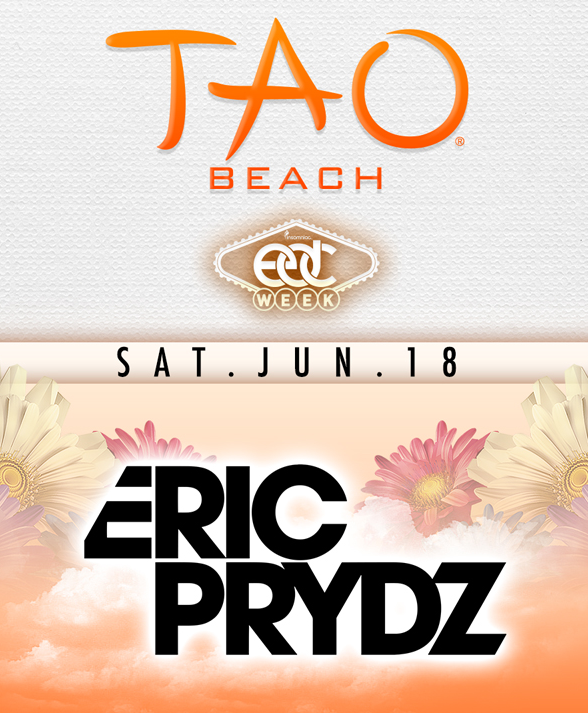 Eric Prydz at TAO Beach Club at The Venetian Las Vegas on Saturday, June 18, during EDC Week 2016
Sunny with a chance of lasers is forecasted for Eric Prydz at TAO Beach Club. Taking over the pool club at The Venetian Las Vegas, the Swedish producer and DJ will deliver an ensemble from atop the Las Vegas Strip on Saturday, June 18, 2016.
An EDC Week 2016 must-see, Eric Prydz, the master of DJing, lasers, and monikers, has chosen an intimate location for his daytime event, which begins at 11:00am. Also commonly referred to as Pryda and Cirez D, among other aliases, Eric Prydz is the king of progressive
Prydz released his debut studio album Opus in 2016, following more than a decade producing and releasing electronic music. Ahead of the release of Opus on Virgin Records, Eric Prydz Presents Pryda saw its release in 2012.
Prior to the LP releases, Eric Prydz was best knwon for his popular tracks: "Call On Me" (2004); "Proper Education" vs Pink Floyd (2006); "Pjanoo" (2008); "2Night;" "Every Day;" "SW4;" "Genesis;" "Allein;" and many many more. Recent titles from the multifaceted talent include: "Liberate;" "Generate;" "Tether" vs CHVRCHES; "Opus;" "Breathe" feat. Rob Swire; "Power Drive;" and more.
Eric Prydz brought his EPIC 4.0 to select cities across the country where he showcased some of the most innovative and interactive visuals, stage design, light shows, and overall quality production. The larger-than-life tour was trendsetting and served as a testament to Eric Prydz's  longevity.
Tickets for Eric Prydz at TAO Beach Club at The Venetian Las Vegas on Saturday, June 18, 2016, are available HERE.
More about TAO Beach Club, including their upcoming events, can be found here.
For more information on Eric Prydz, visit ericprydz.com.