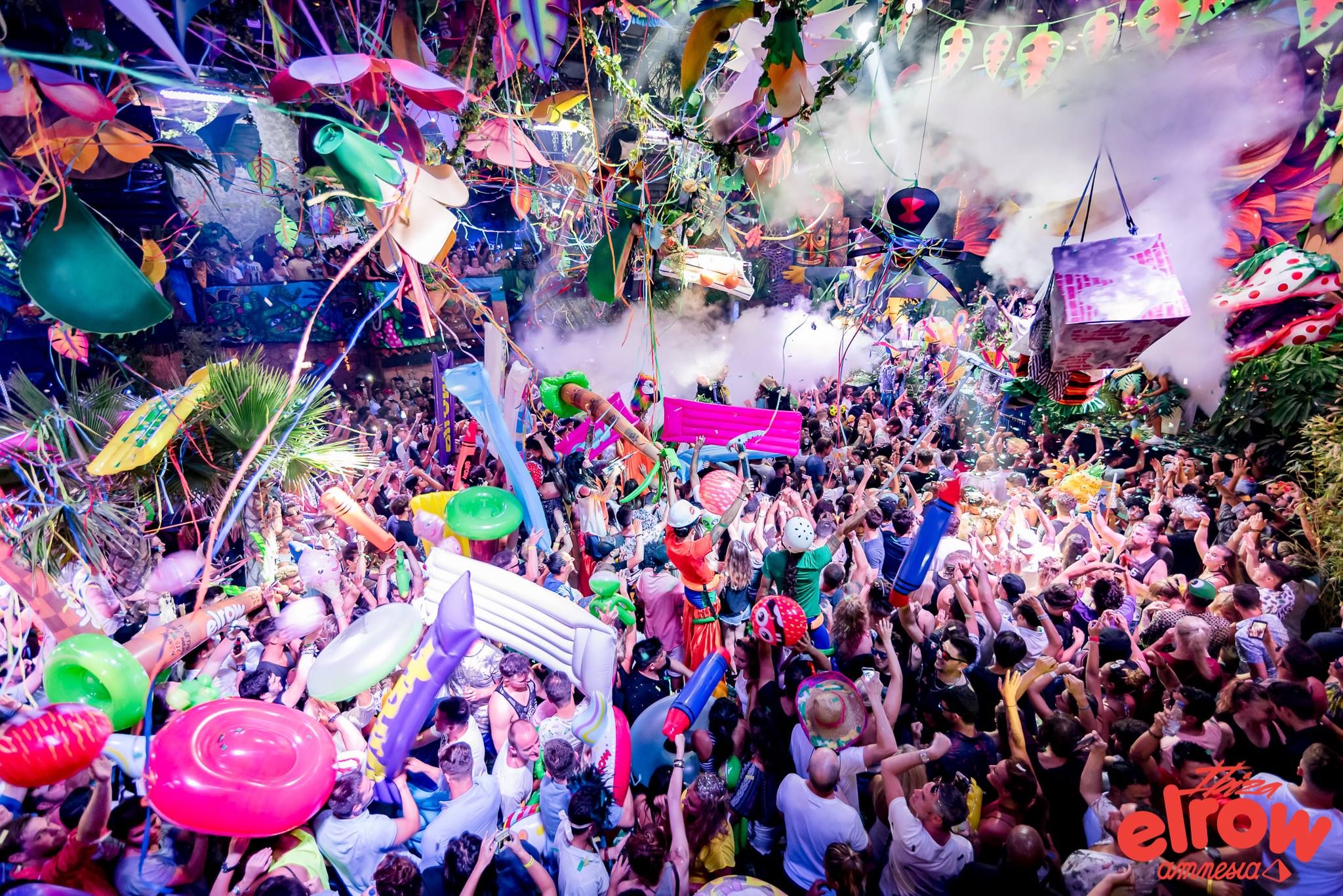 elrow Brings First-Ever 2-Day Spring Fiesta, Sambowdromo Do Brasil, to Brooklyn's Avant Gardner in April
Earning the title of the world's craziest party, elrow, makes its grand return to New York City, coming in all the way from Barcelona. The vibrant, incomparable event series brings yet another immersive and unforgettable experience to NYC — and this time elrow takes over The Great Hall at Avant Gardner in Brooklyn on Saturday, April 9 & Sunday, April 10.
This twisted take on the infamous "street party in a jungle" carnaval celebration will mark the first time the international party purveyor presents New Yorkers with their special two day Sambowdromo Do Brasil themed fiesta. The elrow Saturday lineup features the likes of Jackmaster B2B Skream, Lee Foss, Latmun B2B Ben Sterling, Riva Starr, Tini Gessler, and Local Singles B2B Poolhaus. Sambowdromo Do Brasil has always been one of elrow's most popular themes, with its hedonistic Carnaval energy, outrageous outfits, and outlandish interactive performances, it's easy to see why elrow's carnaval is such a hit. Expect the music to be an exhilarating blend of today's finest tech-house with the ancient rhythms of samba, batacuda, bossa nova, tropicalia, and other traditional Brazilian sounds mixed in for a truly one-of-a-kind Afro-tech-house sonic experience.
Prepare to immerse yourself in an experience like no other. Partygoers will encounter locals including drummers, dancers, otherworldly creatures, stilt walkers, and native townspeople bearing welcoming gifts. With Sambowdromo Do Brasil, elrow excels at conjuring the sights and sounds of an exotic jungle, making audiences feel like they're in a magic forest surrounded by all kinds of wild animals and vibrant colorful costumed people where tons of confetti from giant air guns are likely to fill the air at any given moment with dazzling, multicolor explosions that compliment the larger-than-life artwork and set design — just have a look for yourself in some of elrow's parties. If Salvador Dalí and Cirque Du Soleil had a love child, its name would be elrow.
The Saturday lineup is already turning heads — and just stay tuned for the Sunday bill, which is soon-to-be-announced. Doors open at 8pm EST on Saturday with the party going until 5:30am. On Sunday, doors will reopen for 10 hours from 1pm through 11pm, with a mystery lineup coming soon.
Tickets for the 2-day elrow extravaganza at the Avant Gardner Great Hall on April 9 & 10 are available HERE.