Elephante & HALIENE Release "Hollow"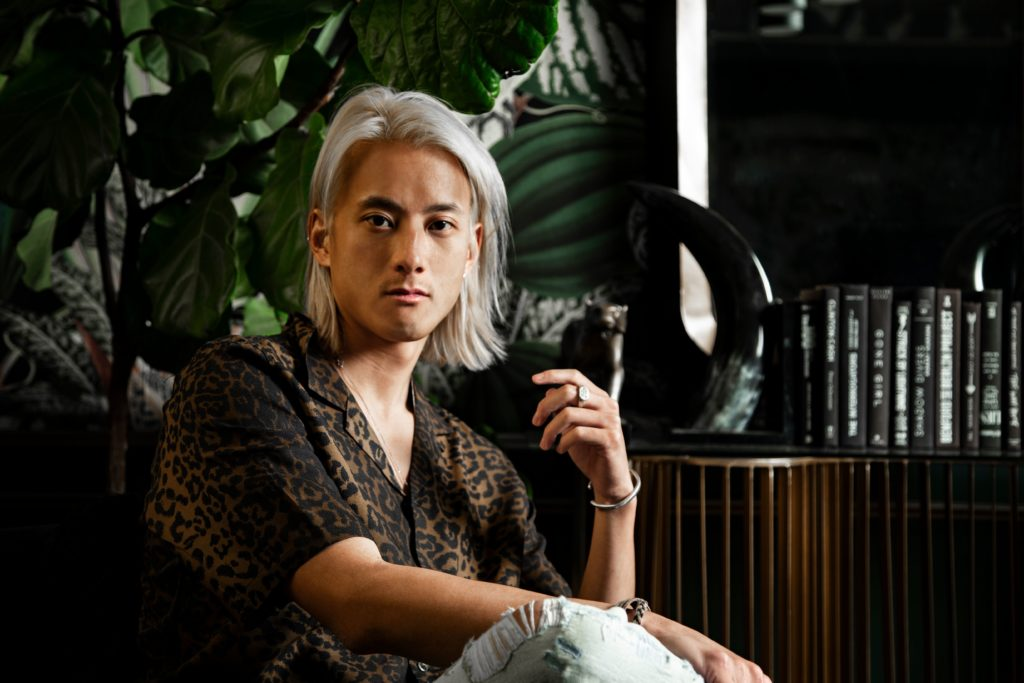 Renowned singer HALIENE came into 2023 still trailing album-heat from last fall's debut of her by-name-and-nature HEAVENLY. The new material to follow is a collaboration that simply couldn't have come about soon enough. Elephante on the other hand is continuing his personal, sonic, and performance evolution into 2023. The producer ventured on a 20-market 'Heavy Glow Tour' last year, which showcased his guitar skills with stunning, dynamic visuals and effects. It feels a bit surreal that these forces connected through twitter to bring us their mesmerizing collaboration "Hollow."
HALIENE reached out to Elephante to share her admiration for Tim Wu's guitar solo on last year's "Love Again." In his words, Hollow is "such a haunting and poignant song," and upon his first listen to HALIENE's demo he got chills and was inspired to dive in. Elephante and HALIENE blend their ever-evolving sonic styles in their new single "Hollow." Elephante's mystical melody wraps around the angelic voice that HALIENE expresses from the depths of her heart, delivering a vulnerable yet healing track for those broken hearts who still hold a lust for love.
"I wrote Hollow about the process of allowing yourself to be vulnerable with another person. In this often terrifying process, we question if it's truly safe to allow someone in so deeply…. Fighting the fear that maybe it's better to remain as a facade of stone, never revealing a single crack beneath. The funny thing is, you can't keep up the masquerade any longer, so the crumbling is inevitable, and yet incredibly beautiful. The chorus begs the questions, "if I show you all my flaws and vulnerabilities, would you find them beautiful? Would your own weaknesses fill in the cracks? Would you accept me as I am?" Working with Tim (Elephante) on this one was a dream come true and such an honor. His first instinct on the track was really unique and special, and musically brought the lyrics to life instantly. Every time we passed the project back and forth, I found new things I loved in his production! I'm so excited to put Hollow out into the world together." – HALIENE
The new single "Hollow" depicts the emotions of being so close to someone but never being in the same place. It's where EDM meets a heavenly vocal and evocative melody meets vulnerable lyrics. Any level of divergence between Elephante and HALIENE themselves embraces the contrasts in love and creates a unique creative synergy. Elephante brings his wonderfully kaleidoscopic fusion of sounds and influences to its production. By turns he backs HALIENE with strummed guitar thrum, moody classical piano and wildly warped-out EQs and FX – each, in its own way, echoing the emotional arc the singer finds herself on. A synth & bass-born salute to all those who've loved, lost but still managed to keep filling that 'Hollow' space in their hearts. "Hollow" is out now on Black Hole Recordings.