Elements Music & Arts Festival 2023: A Northeast Musical Haven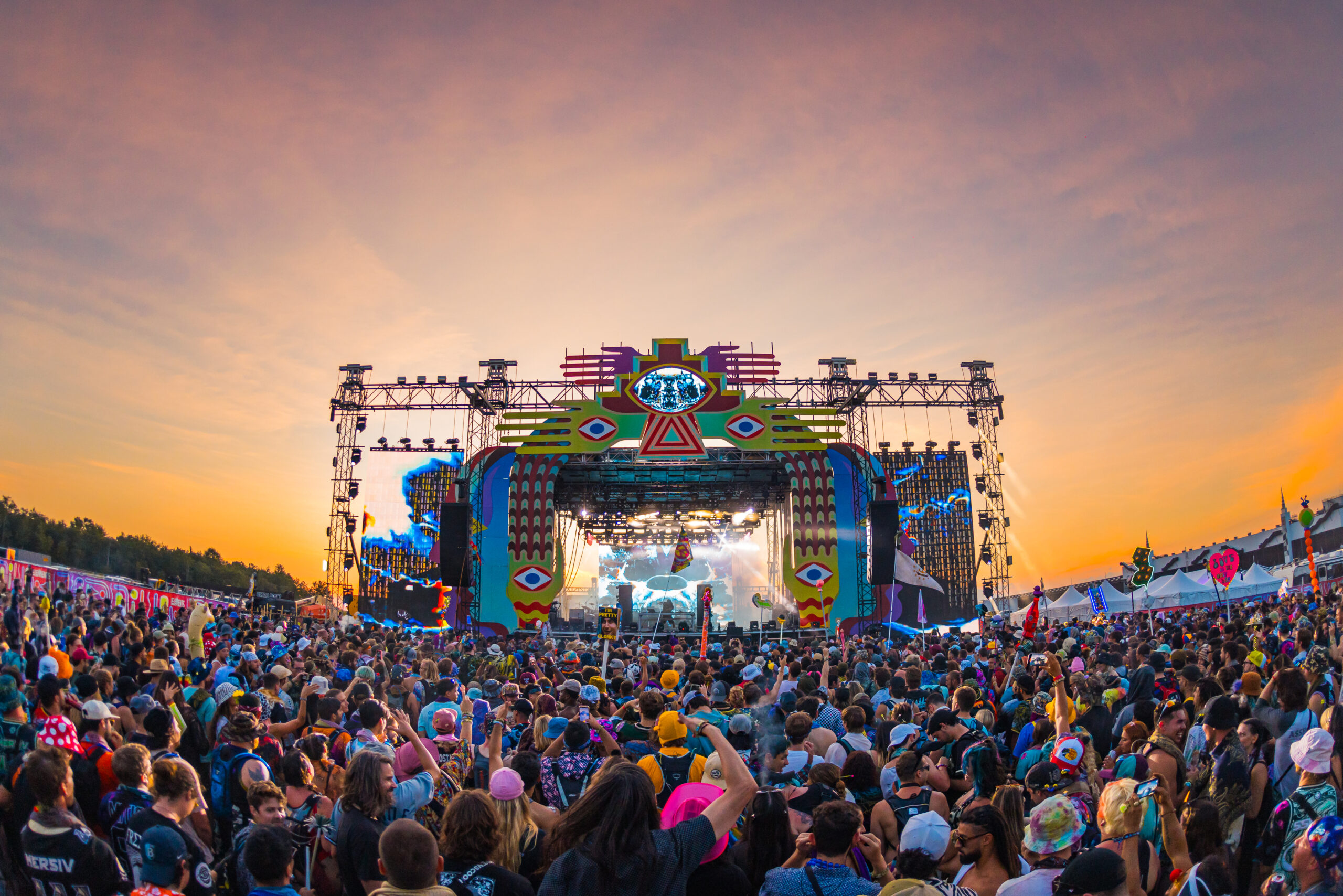 The charm of Elements Music & Arts Festival lies in its perfect fusion of intimacy, art, and nature. For its 2023 edition, the festival exceeded expectations for each of these factors, giving guests a taste of what the ideal boutique festival can look like. Situated in the heart of the Pocono Mountains, Elements drew crowds from the nearby metropolitan areas of New York City and Philadelphia, as well as those who traveled from states away to experience the undeniable magic of the festival.
As a relatively new festival that debuted in the scene in 2013, we've witnessed Elements flourish most impeccably over time. As festivals grow, they typically tend to lose their unique touch and authenticity. But Elements Music & Arts Festival has proved otherwise.
"Elements" isn't just a catchy name for a music festival. The festival's namesake alludes to the four elements: water, earth, wind, and fire, which are apparent through its stage designs. Each stage has been carefully constructed to curate the specific feel of its corresponding element. For example, the Air stage was represented by a whimsical, open-air structure surrounded by free-flowing trees and the fire stage consistently blew out fire pyrotechnics as prevalent house music artists took over the decks.
Nestled within the woods, Elements Festival stays true to its roots. The lush foliage and tranquil ambiance of the sacred Poconos provide a refreshing escape from the hustle and bustle of everyday life. The grounds of Elements Festival are small enough to foster a close-knit, intimate vibe yet large enough to encapsulate the natural beauty of the Poconos. Guests emerged in friendship, music, and discovery on a level like never before. Its unparalleled sense of community was also a tremendous part of the heightened Elements experience.
In terms of growth, the festival curators did a phenomenal job of enhancing the overall logistics and operations of the entire event. To cater to a growing audience, Elements expanded the stages and festival grounds on a much larger scale than last year. In 2022, the festival made its new home at the Pocono Raceway.
This year, they built upon that foundation while making necessary changes to accommodate the bustling crowd. Bathrooms, food and bars, and VIP lounges were strategically placed to remain accessible yet in favor of crowd control. This year, the campgrounds also received an upgrade. Patrons were able to form group camps to make camping with their crew easier, and some of the official festival activities even took place within the campgrounds.
Aside from all the positive qualities of the festival mentioned above, it's the festival's consistently emphasized portrayal of music and art that makes it so unique. Elements Festival enlisted a suite of top-notch talent across various genres of dance music. Attendees experienced performances by old-school legends like Skrillex and Porter Robinson while being introduced to rising talent such as Zingara and Level Up. From tech house to dubstep, to funk and hip-hop, Elements delivered a range that was felt deeply by all music lovers.
The festival grounds featured numerous art installations, many of which were interactive. A fan favorite was the True Mirror, which challenges your idea of how you appear to others based on what you see in the mirror. The True Mirror installation allowed guests to see their faces in real-time without the reversing effects of the traditional mirror. The experience was transformative and somewhat humbling, but nonetheless, an experience that was hard to come by. There were many static installations as well, creating a colorful, neon forest that came alive in the nighttime.
We're not exaggerating when we say that everything we encountered on the festival grounds throughout the weekend blew our minds and exceeded our expectations. From its star-studded lineup curation to its overall production design components and more, this year's edition of Elements Music & Arts Festival was hands down its most remarkable one yet. The festival has proved to be a true Northeast musical haven for music lovers of all calibers. Until next time Elements!