EDMBiz 2016 Concludes Fifth and Biggest Edition Yet Following Caesars Palace Expansion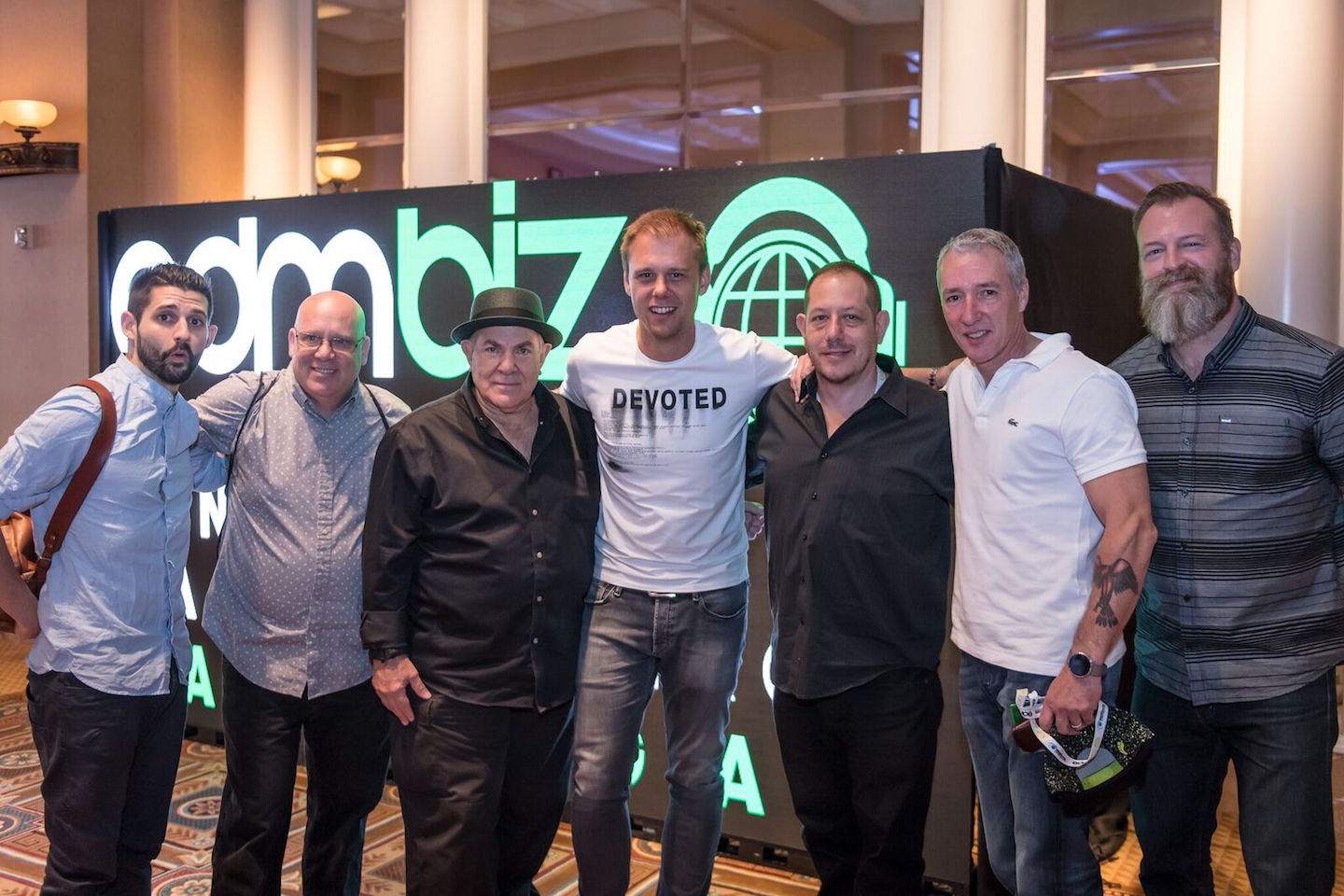 Kicking off EDC Week, EDMBiz 2016 united industry leaders and aspiring music business professionals for two days of panels and expositions
During the days leading up the annual Electric Daisy Carnival (EDC) in Sin City, EDMBiz Conference & Expo concluded its fifth annual installment. This year, EDMBiz made its newly expanded debut at at Caesars Palace for its biggest and most influential edition to date.
EDMBiz is a three-day informative event that sets out to connect industry individuals through experience, technology, and aspiration. Jason Bentley returned as the host and curator of EDMBiz this year, which consisted of scheduled panels, expos, and keynote speeches from some of the most influential names in the biz.
EDC Week and EDMBiz, which go hand-in-hand, all build anticipation around Insomniac's annual Electric Daisy Carnival. EDC Las Vegas has secured itself as the biggest dance music event in North America; drawing more than 400,000 attendees to the Las Vegas Motor Speedway across three days each June.
Wednesday, June 15
The informative "Drugs in Dance Music: It's Time for the Industry to Act" panel was one of the day one highlights; shedding light onto the issues surrounding drugs in electronic music. Rather than look the other way or pretend that drugs do not play a role in the scene—for both newcomers and even some veterans—EDMBiz addressed the problems with drugs in the industry. Focus more on drug education and choose not to ignore the facts, but come together and spread the word about peer-to-peer education and personal responsibility.
To close out Wednesday at EDMBiz, the conference offered an EDM Demo Day: Hackathon, which offered viewers an inside look at products and services all EDM (electronic dance music) based. In a Shark Tank-style reveal, these goods and services were introduced to the panelists and attendees for comparative review.
Additional speakers and panels on Wednesday, June 15th included the informative "After the Drop: The State of Dance Music" with Matt Medved, Senior Editor/Electronic, Billboard (Moderator); Andrew Goldstone, Manager, Tiësto and Don Diablo/ GM, Musical Freedom Records; Ed Shapiro, Partner, Reed Smith, LLP; James Algate, Vice President of Entertainment, Hakkasan Group; John Boyle, Chief Growth Officer & Interim CFO, Insomniac; Olga Heijns, CEO, Unmanageable Artists/Syndicate the Audience/Mishmash Records/Next Era Publishing; and Sebastian Solano, CEO, ID&T.
Thursday, June 16
"Building The Next Big DJ" panel presented names like Gerry Gerrard, Wired Artist Managment; Jauz, Artist; Marshmello, Artist; Matt Rodriguez, VP, West Coast, AM Only; Moe Shalizi, Artist Manager, Red Light Management; Ookay, Artist; and Steve Gordon, Owner, Circle Talent Agency.
Keynote's on Thursday came from Insomniac Events founder and CEO, Pasquale Rotella; iconic DJ and producer and co-founder of Armada Music, Armin van Buuren; and legendary musician, Moby, among others.
Pasquale Rotella's keynote marked the very first time the Insomniac CEO and Founder has made a keynote appearance at EDMBiz. What time could be more fitting than with the celebratory 20th anniversary of his acclaimed Electric Daisy Carnival (EDC)? Offering attendees further insight through his own personal experiences, Rotella took EDMBiz-goers on a journey through the days leading up the EDC. Pasquale also revealed the risks he took as a businessman in an effort to bring Insomniac to the level it is today.
Armin van Buuren, creator of A State of Trance and Armada Music co-founder, delivered an insightful keynote on the final day of EDMBiz. Armin's keynote was one of the closing addresses at this year's EDMBiz. Following van Buuren was the industry mixer and happy hour, which allowed attendees additional opportunities to network and become better acquainted. Talking about his ten year plan and plans for the future, van Buuren revealed that as a father of two, he's never felt more productive than he does at the moment. Good news, trance fans: There's plenty more Armin van Buuren and ASOT celebrations to come!
Each year, the annual EDMBiz Conference & Expo unites industry professionals and those aspiring to break into the business. The newly expanded EDMBiz, which relocated to Caesars Palace this year, made industry newbies and veterans hopeful for the future and what's to come. EDMBiz: A place where meetings of innovative, creative, and hungry minds, sharing many common interests, come together to make a positive impact in their community.
Check this space for details regarding EDMBiz 2017 as they become available.
For more information on EDMBiz, visit edmbiz.com.
Photos: aLIVE Coverage