Disclosure to Bring Caracal Tour to Madison Square Garden NYC on October 24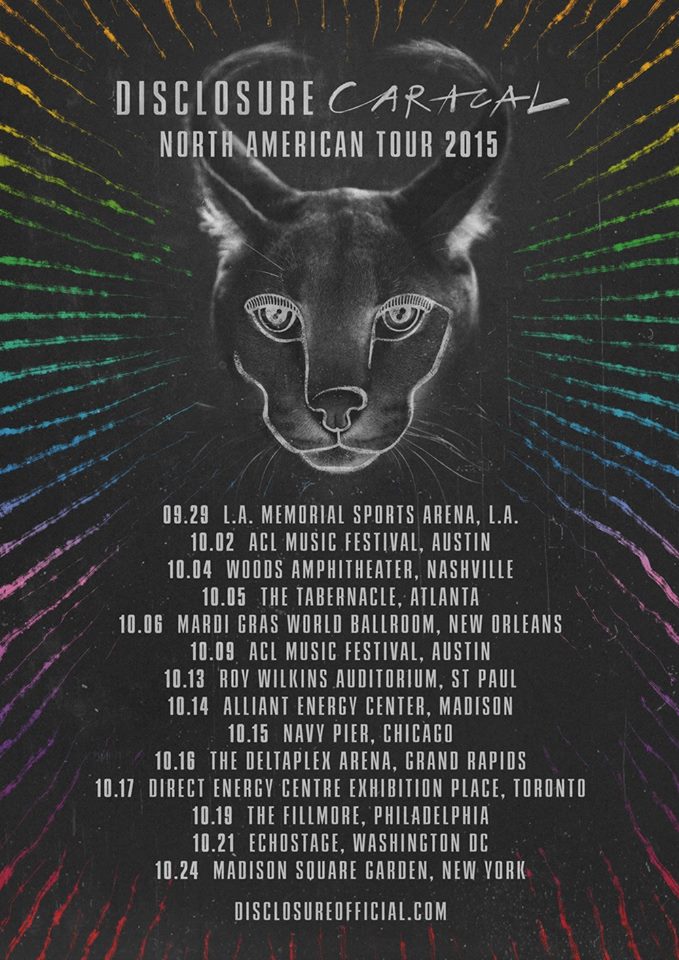 Brothers Guy and Howard Lawrence—better known as Disclosure—will headline their first-ever event at the world's most famous arena, Madison Square Garden. Slated to deliver a deep and groovy New York City performance on Saturday, October 24, the show at The Garden is one of many among the duo's upcoming fall tour.
The pair will embark on a 14-date Caracal North American Tour in light of their upcoming LP. Caracal is the forthcoming follow-up studio album to the GRAMMY Award-nominated Settle, which was released in June 2013.
In addition to their Madison Square Garden stop, which closes Disclosure's Caracal North American Tour 2015, the group will also stop at the Los Angeles Memorial Sports Arena (9/29); ACL Music Festival in Austin, TX (10/2); Navy Pier in Chicago (10/15); The Fillmore in Philadelphia, PA (10/19); and Echostage in Washington, D.C. (10/21).
WATCH: DISCLOSURE FEAT. SAM SMITH "OMEN" OFFICIAL MUSIC VIDEO
Once again joining forces with the wildly successful GRAMMY Award-winning singer-songwriter Sam Smith, Disclosure has recently released their newest single "Omen," which has already begun its domination of airwaves and dance floors. The "Latch" follow-up is equally contagious, fusing Sam's unique and hypnotizing vocals with Disclosure's original and infectious sound.
Disclosure has also released recent singles "Bang That" and "Holding On" feat. Gregory Porter.
Tickets for Disclosure's Caracal Tour at Madison Square Garden, an 18-and-over event, are available HERE.
For more information visit disclosureofficial.com.