Diplo and Skrillex Talk Jack Ü on Charlie Rose [VIDEO]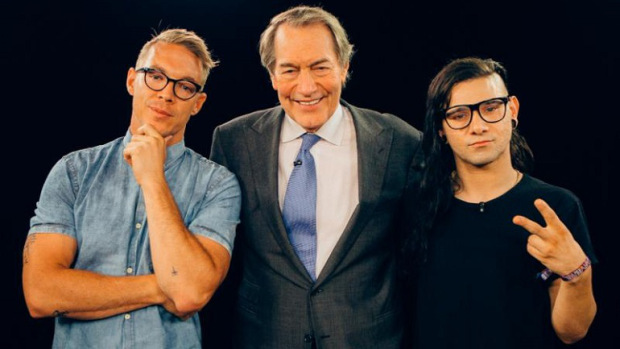 Diplo and Skrillex recently sat down with Charlie Rose to discuss their Jack Ü project. Following the massive success of their full-length debut studio album, Skrilex & Diplo Present Jack Ü, the pair has been hitting some of the world's biggest music festivals and nightclubs giving fans a taste of their unique sound and signature style.
The conversation between Thomas Wesley Pentz (Diplo) and Sonny Moore (Skrillex) further explores their super-group Jack Ü project and their successful single release "Where Are Ü Now" with pop superstar Justin Bieber.
During the 30-minute discussion, the duo divulges deeper into their collaborative project, which explores their versatility as electronic dance music (EDM) artists. Diplo and Skrillex were called upon on Bieber to provide their production skills on the pop music sensation's forthcoming studio album. Moore has produced the lead single from the album, "What Do You Mean," which recently made its highly anticipated debut.
Jack Ü's "Where Are Ü Now" feat. Justin Bieber is nominated for Best Visual Effects, Best Art Direction, and Best Editing at the 2015 MTV Video Music Awards. The 2015 VMAs air live on MTV this Sunday, August 30 at 9 pm EST.