Decadence Colorado Rang in 2019 with Electrifying Sets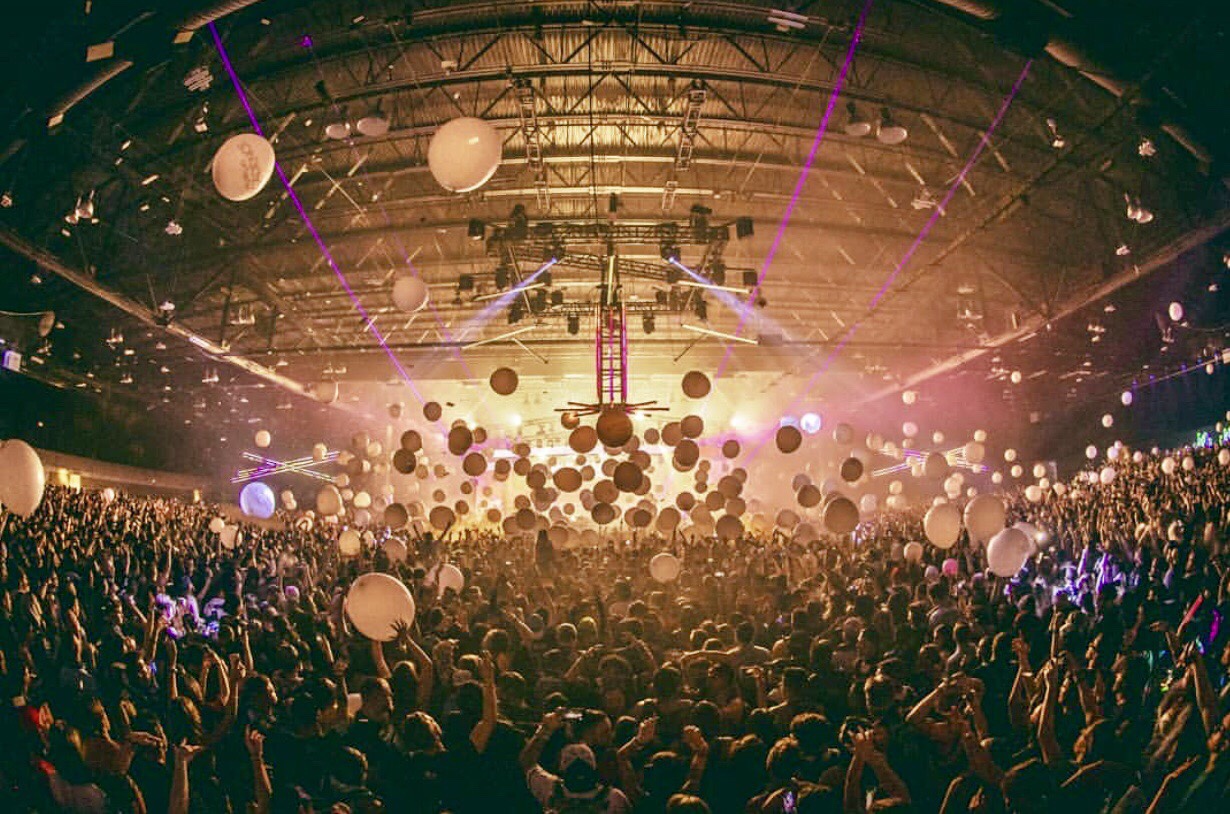 With its impeccable production level and wondrous vibe, Decadence Colorado concluded yet another worldly trip around the sun in the most striking way possible. Known as one of the country's greatest New Year's Eve music festivals, we had no doubt that Decadence would bring attendees into pure bliss throughout the last two nights of 2018.


Taking place in the heart of Downtown Denver at the massive Colorado Convention Center, the festival brought two full nights of striking lasers, nonstop dancing, and breathtaking live music. With the lineup being as diverse as it was, we found ourselves grooving effortlessly throughout every single set we attended. Unlike most music festivals, there was no "main stage" feel or any type of seclusion between the different stages at Decadence Colorado, as all types of artists performed under the same light.
Night one opened up with Toy Box's chill tunes at the Radius Stage and Trajikk at the Vector stage. Followed by a few artist conflicts here and there, we ventured to and from both stages to catch all of our favorite acts including Nora En Pure, 1788-L, Above & Beyond, Alison Wonderland, Eric Prydz, Bassnectar, Claude Vonstroke, Zeds Dead, and Skrillex to close out the first night with a bangarang. Although every single set we witnessed on day one was an absolute thrill, the night of New Year's Eve brought even more astonishment from the moment we walked straight into Walker & Royce's and Anti Up's fully equipped tecb-house sets.
Later on, Illenium brought all the feels and threw down simultaneously, Big Wild had the entire crowd swaying away to his uniquely groovy sound, and Ilan Bluestone truly sparked the room with some wondrous trance tracks. GRiZ surely smashed the funk right before the clock hit twelve and completely crushed that New Year's Countdown in the most sensational way. What a way to ring in 2019! What So Not's beautifully mesmerizing melodies followed immediately after, and Marshmello concluded the night at the Vector stage while some heavy bass drops exploited at the Radius stage with Must Die! and Svdden Death's b2b set.
Aside from some pretty eclectic back to back live tunes, the festival's overall production level and design strategy was absolutely flawless. A true indoor night-time festival, we could sense the nocturnal bliss we were all about to embark on from the moment we walked in. Although all of the magic took place inside a convention center, the design structure was so incredible that it all felt like one giant warehouse festival. White lamp-like ornaments hung from the ceilings and several colorful celestial 3-D figures were dispersed throughout the festival grounds, truly sparking our senses as we explored around.
If you've never experienced a Decadence event to celebrate the start of a new year approaching, we highly recommend it. As if the energy in the atmosphere at music festivals wasn't already uplifting enough, being surrounded by those vibes on New Year's Eve was surely an unforgettable adventure. Thanks to Decadence Colorado and all of the talent that performed all throughout, we were able to commence 2019 in the most electrifying way possible.
Featured Photos via Decadence