Coldharbour Night Hits Club Space Miami With Markus Schulz & Friends on March 17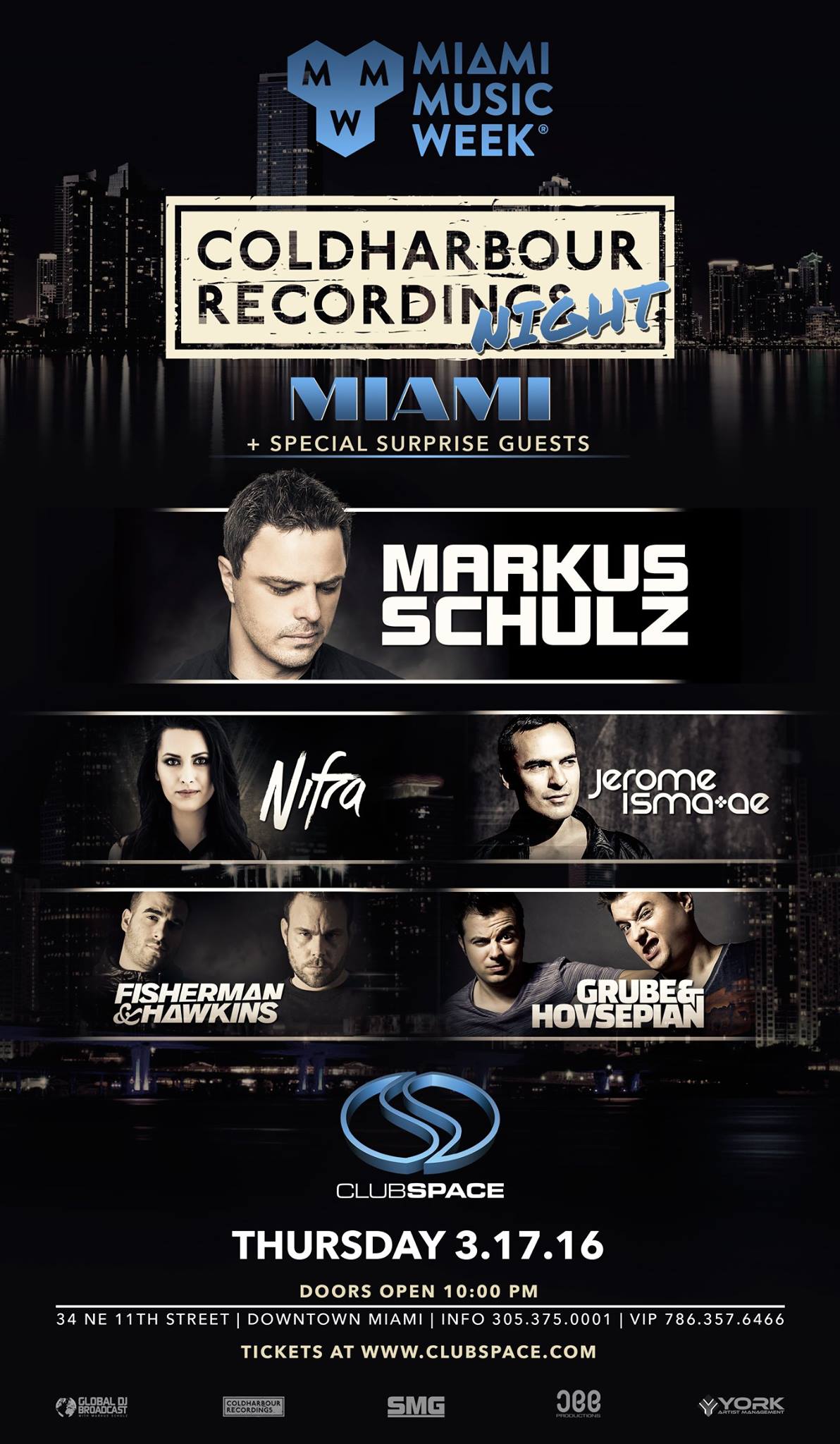 Miami Music Week 2016 brings another historic Coldharbour Recordings night at Space nightclub.
Markus Schulz, trance titan and founder of Coldharbour Recordings, brings a Miami Music Week (MMW) showcase to his hometown on Thursday, March 17, 2016.
Nifra, Jermome Isma-Ae, Fisherman & Hawkins, Grube & Hovsepian, and special guests are slated to join Markus during the main room event at Club Space.
Aside from his production releases alongside Ferry Corsten as New World Punx, in 2015, Markus released a dozen tracks dedicated to different destinations across the globe. Last year alone, Schulz released solo creations: "Bayfront [Miami]," Bine Facut [Bucharest]," "Golden Gate [San Francisco]," "This Generation [Indio]," "Bombay [Mumbai]," "Lost in the Box [London]," "Daybreak [Boom]," "Tomorrow Never Dies [Bombay]," "Avalon [Los Angeles]," "Cathedral [Montreal]," "Dancing in the Red Light [Amsterdam]," "The Creation [Prague] (Transmission Theme 2015)", and "Gotham Serenade [New York City]."
Markus earned an International Dance Music Award (IDMA) nomination this year for his massive 2015 hit single "Destiny," which features vocals from De'Lacey. Voting for the 31st annual IDMA's is now open, here.
Coldharbour Recordings Night is open from 10 pm until 8 am for attendees ages 21 and above.
Tickets for Coldharbour Recordings Night at Club Space during Miami Music Week 2016 are available HERE.