Calvin Harris at LIV on Sat., March 19 During Miami Music Week 2016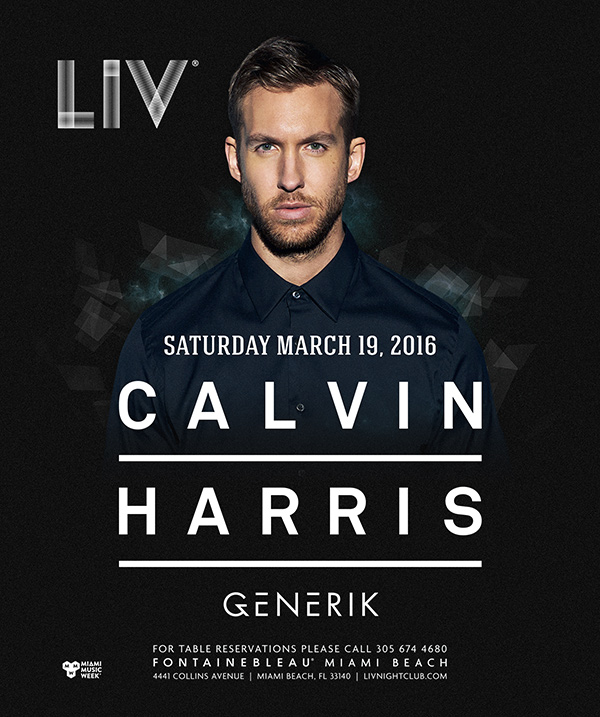 Calvin Harris, Forbes Magazine's top-grossing DJ, will be taking a break from his Las Vegas residencies to party at LIV on Saturday, March 19th.
Harris has not been added to the Ultra Music Festival line up so far, but Miami Music Week wouldn't be complete without a performance from the king of modern dance music. His LIV event, along with his touring buddy, GENERIK, will kick off at 11PM.
The Scottish producer, DJ, singer, song writer, recording artist, and remixer is a hit-making machine. Besides his LIV exclusive, Harris has recently been added to the line ups of two iconic music festivals, Creamfields and T in the Park.
Last month, he promised that he would release at least eight new singles this year, in order to make up for releasing only one, last year. "How Deep is Your Love," became the summer anthem of 2015, and has left fans at the edge of their seats, waiting for more. Who knows what tracks he may tease us with, during his MMW appearance!
More information and including VIP and tickets is available HERE.