MK Conquered Flash Factory NYC Debut on February 26th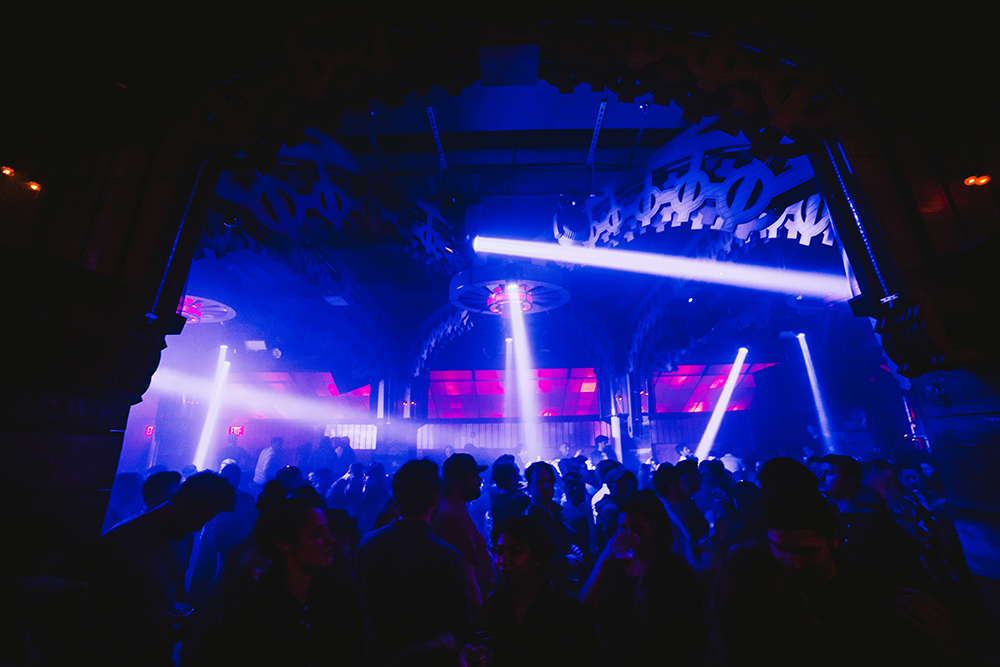 House music legend Marc Kinchen, better known to dance music enthusiasts as MK, dazzled the audience of Flash Factory NYC this past Friday, February 26th with his debut performance at the Big Apple's newest music haven.
The bass was thumping, the lights were flashing, and the atmosphere was invigorating, as a packed dance floor grooved to the fiery house tunes all night long. With support from New York City natives, Eskuche & Nu Sky, there was no shortage of funky beats on this epic Friday night.
Flash Factory, the church themed nightclub, which has only been open a month, has already created a buzz in the music scene. The club features 19th-century convent doors, decadent chandeliers, carved woodwork, and intricate stain glass windows throughout.
The club truly serves as a church of music, choosing not to offer VIP or bottle service. The ambiance is refreshing for music enthusiasts and the massive dance floor was the perfect place to be serenaded by MK.
Known for his eclectic and energetic sets, Flash Factory was no different as MK dominated the evening. Beginning his powerhouse set at 2am he included tracks such as; Ellie Goulding's "On My Mind (MK Remix)," Bakermat's "Teach Me (MK Remix)," his own track, "Burning (Vibe Mix)," Duke Dumont's "The Giver (Reprise)," and a remix of former One Direction member, Zayn's "Pillowtalk."
He also included his new single, "Piece of Me (featuring Becky Hill)," which will be featured on his debut artist album coming later this year, and the lead single, "Bring Me To Life (featuring Milly Pye)." He closed the evening with his remix of Wankelmut & Emma Louise's "My Head Is a Jungle."
MK truly turned Flash Factory into a house of worship with his passionate mix, which is a true testament to his career longevity.
MK is on Facebook and Twitter.
For more information on Flash Factory NYC visit, http://www.flashfactoryny.com/.
Featured Photo: Flash Factory by Jon Sevik (Billboard)