Koven Releases Part One of 'Higher Ground' EP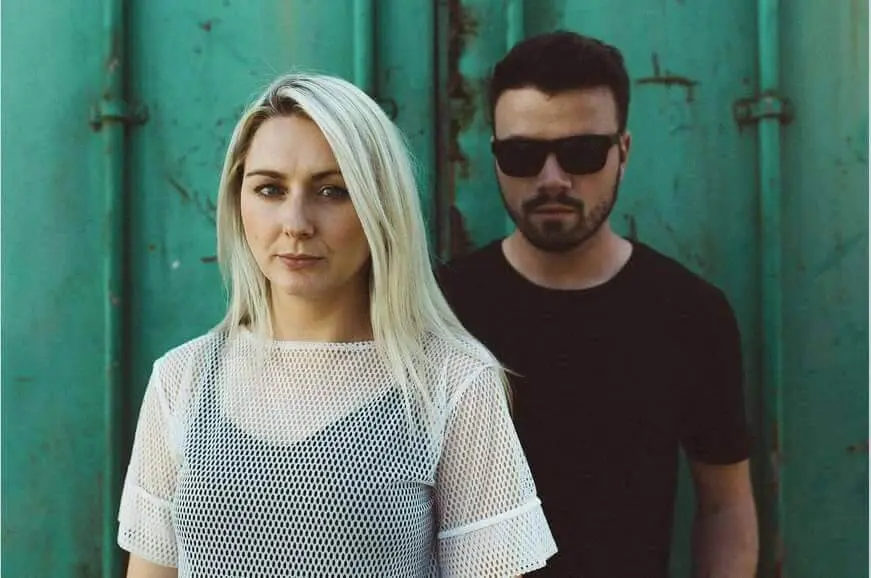 UK-based duo Koven has been here, there, and everywhere this year. Koven is the alias of producer Max Rowat and fronted by DJ / Vocalist Katie "Koven" Boyle. Now, this beloved duo is returning once more under the Monstercat banner. Monstercat has become a home for Koven. It is here where they released both their Butterfly Effect and Butterfly Effect (Deluxe) LPs. Now it is here they release the final chapter to their anticipated Higher Ground (Part 1) EP with "Industrial Strain," a track which has marked itself as a frontrunner by the crowd's reaction on stage to tens of thousands at Belgium's Rampage Festival.
Having spent the lockdown period further sharpening their craft, as well as showing the breadth of their creativity through their virtual reality space Another Home, Koven are proving to be artists in the truest contemporary sense.
"'Higher Ground' has been a really fun and unique experience for us. Historically all of our writing happens remotely but this time around, the music was written over a few days at a writing retreat. This also presented opportunities like working with Max's old music theory teacher, Simon Dobson, who helped us with all the string arrangements alongside the Parallax Orchestra. That wouldn't have happened if we didn't accidentally bump into him whilst on the writing retreat. Since the album ['Butterfly Effect'], we set ourselves a new mantra of 'leveling up' and being the best version of ourselves, and that's the meaning behind 'Higher Ground'. We hope you enjoy 'Part 1' and we have even more to show you on 'Part 2.'" – Koven
Following singles "Take it Away," "Lions," and "All We Needed," this highly anticipated EP arrives with the final single and festival set opener "Industrial Strain." With "Industrial Strain" this duo incorporates what they are best known for, drum & bass with empathic emotion. The precision and depth of Max's production merged with Katie's earnest songwriting and vocals is perfectly embodied through "Industrial Strain." Higher Ground (Part 1) is an impressive offering to a diverse collection of records, each paying homage to Koven's signature emotive penmanship. And now Higher Ground (Part 1) is complete as dance floors have returned around the world, leaving fans eager for more to come in "Part 2". Out now on Monstercat.
'Higher Ground (Part 1)' EP Tracklist
1. Industrial Strain
2. All We Needed
3. Lions
4. Take It Away