Cash Cash & Tritonal Amid Untouchable Tour 2015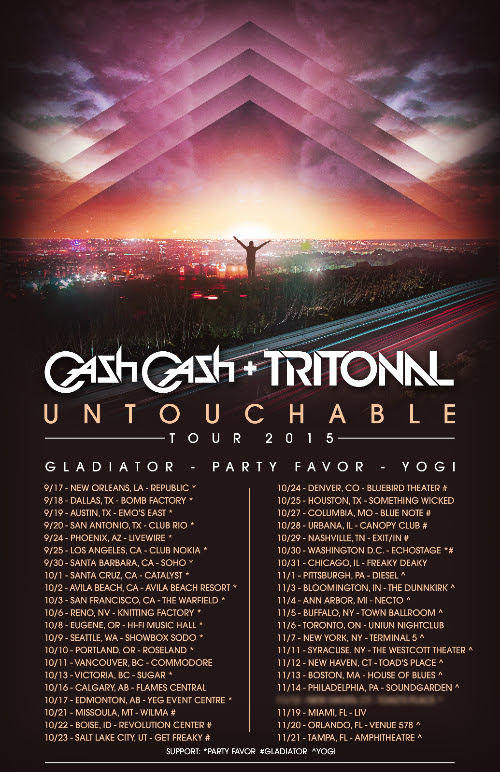 Cash Cash and Tritonal are amid their Untouchable Tour 2015, which kicked off on September 17 in New Orleans, Louisiana. The Untouchable Tour takes both acts across North American for more than 40 shows through the end of November.
Amongst the dates is a stop at New York's Terminal 5 on Friday, November 7. Tickets for the 11/7 Untouchable Tour stop at Terminal 5 are available HERE.
Throughout the course of the Untouchable Tour, Tritonal will join forces with local colleges to organize special 5K runs in select cities, which will benefit charities directly through all proceeds and pledges.
Tritonal has recently partnered with The Chainsmokers for the release of their "Until You Were Gone" collaboration. Tritonal's smash hit "Gamma Gamma" earned the title of most played unreleased track at Electric Daisy Carnival (EDC) Las Vegas 2015. Cash Cash and Tritonal's "Untouchable" collaboration continues to dominate DJ sets and airwaves since its release.
Cash Cash has made waves with their crossover successes "Take Me Home" featuring Bebe Rexha and "Surrender," as well as collaborations with Busta Rhymes, B.o.B, Fitz & The Tantrums, and more.
Purchase tickets for other stops on the Untouchable Tour 2015, HERE.