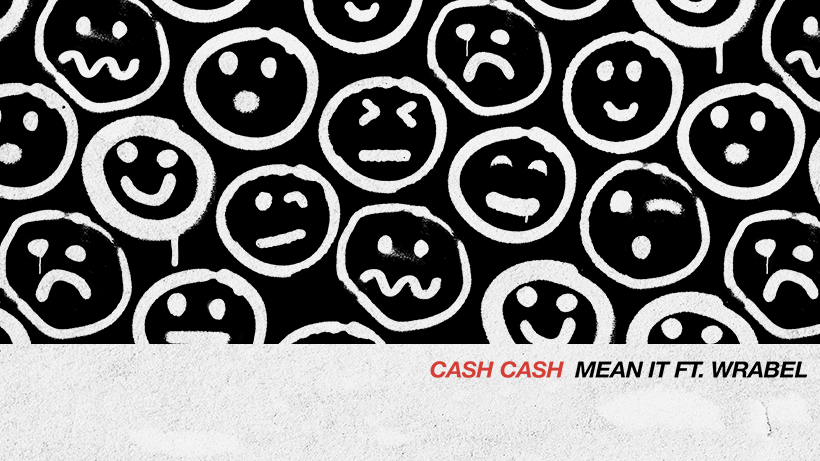 Cash Cash Releases Catchy New Single "Mean It" ft. Wrabel Out Now Via Big Beat Records
In the electronic-music industry, Cash Cash remains one of the top DJ/producer groups since their debut in 2008. Coming into the new decade full-force with a new single, there is no sign of stopping the trio. Since the release of "Mean It" ft. Wrabel last week, the song has seen over 600,000 Spotify streams. The sure-fire hit is destined to reach the charts in the weeks to come.
Hailing from New Jersey, Cash Cash has had massive success over the years. Known for their chart-topping singles, "Take Me Home" ft. Bebe Rexha and "Millionaire" ft. Nelly, the group has a proven track record of consistently producing internationally-praised electro-pop and club hits. Their debut dance album, an array of EPs, remixes, and singles has acquired over a million track sales and five-hundred million track streams. Working with the likes of Fitz & the Tantrums, Christina Perri, Kelly Clarkson, and Britney Spears, they are no strangers pop-culture fame. Wrabel, on the other hand, is the vocal/co-writer mastermind behind their newest release. The singer/songwriter is relatively new to the music scene but already has collaborations with the likes of P!nk, Louis the Child, Marshmello, and the Backstreet Boys under his belt. His hit-single "Ten Feet Tall" was released by Afrojack back in 2014. The artist also has utilized his song-writing talent to work behind-the-scenes to curate hit songs for Ellie Goulding and Adam Lambert.
"Mean It" breaks a year-long wait from fans for music releases from Cash Cash. The explosive new single has a catchy melody with harmonious vocals by Wrabel. The upbeat song has a light-hearted feel with the lyrics calling to "love me like you mean it" and asks for a genuine love to give it their all. With a unique summer-feel, the single is certain to carry into the warmer months for a sure-fire Vegas pool party or festival season hit.
With an impressive lineup of festivals like Coachella, Ultra, and Tomorrowland already under their belt, Cash Cash will continue to tour the United States this year at their upcoming venues such as the Hakkasan and Omnia in Las Vegas. Wrabel will tour as well, hopping on a tour with VÉRITÉ in Europe for the months to come.