The BPM Festival: Mass Shooting in Mexico Leaves Several Dead, Injured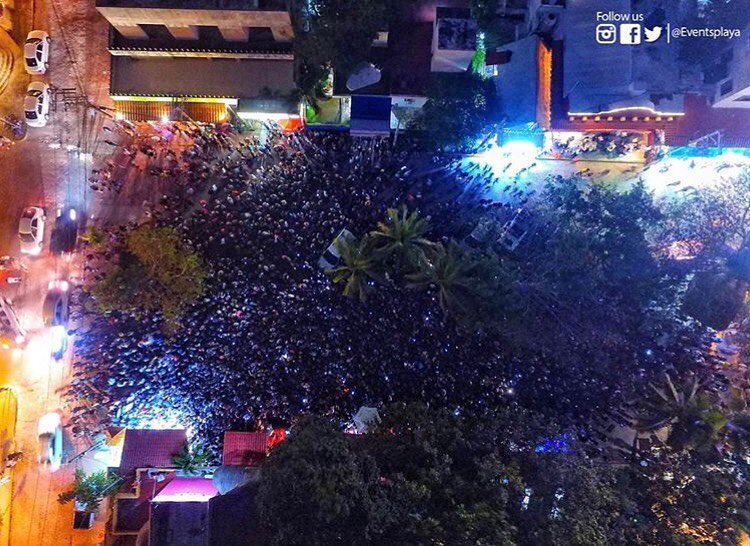 It was a tragic and unfortunate end to The BPM Festival, which marked its 10th anniversary in Playa del Carmen, Mexico last past week
In the early morning hours on Mon., Jan. 16, there was an attack at the popular electronic dance music event, The BPM Festival, which was celebrating its tenth anniversary. The mass shooting outside of the Blue Parrot nightclub near Cancun left at least four confirmed dead and nearly a dozen injured. An official statement (updated) from The BPM Festival, which was posted on their Facebook and Twitter accounts, can be viewed below:
The BPM Festival official statement:
"It is with great sadness to share that police have confirmed reports of a lone shooter outside the Blue Parrot nightclub in Playa Del Carmen earlier today, which resulted in four fatalities and twelve injured. The violence began on 12th street in front of the club and three members of the BPM security team were among those whose lives were lost while trying to protect patrons inside the venue.
The BPM Festival has been working closely with the local authorities (Seguridad Publica / Policia Turistica) throughout the festival to ensure public safety and security for all visitors. We are overcome with grief over this senseless act of violence and we are cooperating fully with local law enforcement and government officials as they continue their investigation.
Our thoughts and prayers are with all the victims and their families and all those affected by these tragic events.
The BPM Festival Familia"