Big Gigantic Unveils "Winter Chill Mix Vol. II"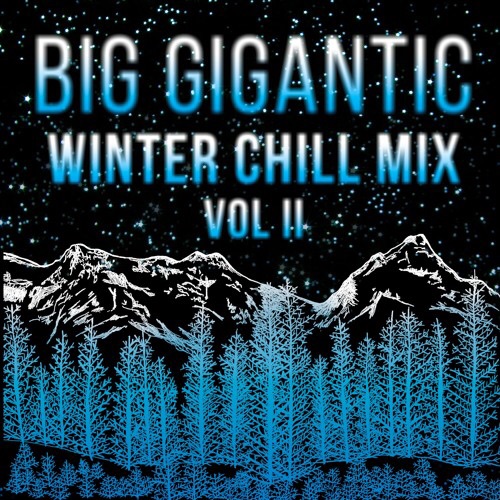 Big Gigantic throws down a perfect mid-winter slumber mix for people seeking for that extra cozy, bass-filled set.
One can assume now with the second official installment, Big Gigantic's "Winter Chill" will be a standard fixture for the future's colder months. A sort of "what's what" in both the previous years' collection and current jams, all exhibited in a surprisingly steady and thorough layout. This type of flow from one track to another is not particularly common in most mini mixes, adding to the self proclaimed "Chill" embodiment of the mix. "Winter Chill Mix Vol. II" takes listeners on a warming and uplifting 33-minute journey, only leaving you wanting more. "Winter Chill Mix Vol. II" is perfect to enjoy in the comfort of your own living room or bedroom, or in the faded daylight of a winter's commute.
Kicking off the mix is a proper edit of sensual hip-hop based tune "Gold Chain" by Gosh Pith, which seamlessly transitions to "Heartburn" by Wafia. If you aren't feeling the mood by the time the crying Dutch female vocals kick in, you might want to check your headphones. The mix gets the temperature rising with the loud Tisoki VIP Edit on his Watgood collab, "How About It." To keep the mood up, Big Gigantic slides in the raw thoughts of Omar Linx. Familiar fans will be happy to hear two tracks by him, "Keep It Mello" and "Stone Capone". Both excellent displays of his meaningful and thought provoking lyrics. The impassioned duo of Alison Wonderland and Hermitude also make an appearance with the "Games" remix, a late summer hit which still hasn't lost it's steam. Last track honors go to the bubbly and scratchy combination of Grynpyret's "Boba Beach."
Bundle up for the second installment of Big Gigantic's "Winter Chill Mix" and check out the full track listing:
Gosh Pith- Gold Chain
Wafia- Heartburn
Hayden James- Something About You (Odesza Remix)
Pretty Lights- One Day They'll Know (Odesza Remix)
Pham- Squaad
Duke Dumont- Need U 100% (Ookay Remix)
Tisoki X Watgood- How About It (Tisoki VIP)
Marshmello- Keep It Mello feat. Omar Linx
Atrak- We All Fall Down (Jaykode Remix)
Nghtmre- Aftershock
Alison Wonderland- Games (Hermitude Remix)
Zeds Dead- Stone Capone feat. Omar Linx & Big Gigantic
Phonat- Fire feat. Jolie and the Key (Jesse Slayter vs. PLS&TY Remix)
Louis The Child- Its Strange
Graves & Myrne- Tiger Blood
Petit Biscuit- Sunset Lover
Griz- Stop Trippin (Chill Harris Remix)
Gynpyrate- Boba Beach
https://soundcloud.com/biggigantic/winter-chill-mix-vol-ii