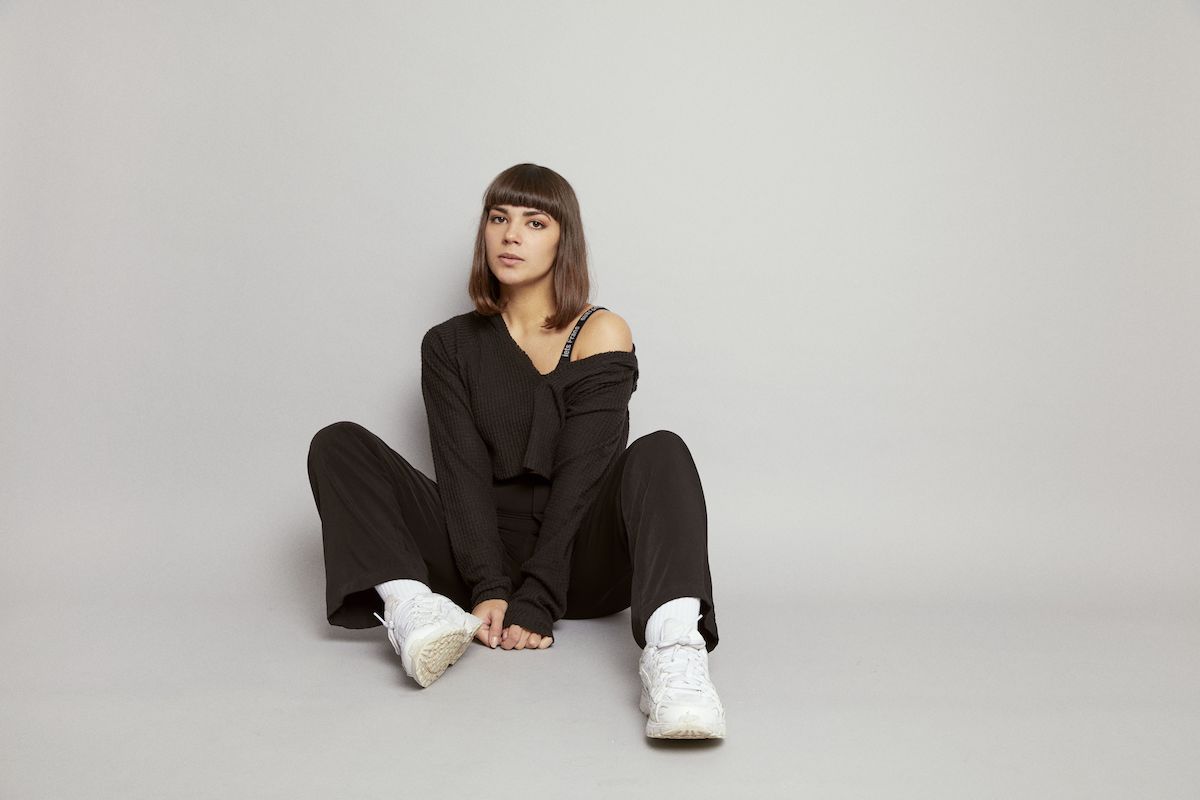 Ayelle's Fourth Release Ahead of New Mixtape, "Overtime," Dives into Long Distance Relationships
Coming off strong from her COLORS Studios debut and collaboration with Rationale on "Choice," Swedish-Iranian artist Ayelle has followed up with a powerful single, "Overtime," straight from her upcoming debut mixtape, NOMAD.
Produced by New York-based Stavros, "Overtime" showcases enchanting vocals that are seamlessly blended with an electronic and R&B infused production. These elements make it a completely captivating track, especially in combination with Ayelle's lyrics, "got me doing overtime, and I wouldn't do that for anyone else," which speaks to the difficulties of commitment between two people who want to give love a shot regardless of setbacks.
"'Overtime' is about not expecting a relationship to become anything serious, but deciding to keep spending time with each other even though there are a thousand logical reasons why it shouldn't work, such as distance and being at different points in your life," Ayelle says of the track. "But when you're not looking for anything serious is usually when it hits you. This song is about those early stages where you decide to give something a go against all odds because it just feels right."
"Overtime" has already accumulated a large amount of support over the past few weeks, with COLORS Studios saying that they love "Ayelle's golden tones as they glide across the crisp, electronic-led soundscape produced by Rationale." Ladygunn also applauded how "Ayelle explores power dynamics with exotic electro pop gems" on her song "Effort." Billboard also featured her last month in their #TBT Mixtape series, noting how she "tackle[s] themes from self-worth to the status quo" with "her unique cocktail of minimalist R&B."
There is a lot of excitement for her upcoming NOMAD mixtape, with "Overtime" being the fourth release to drop in advance of it. NOMAD is a collection of songs that Ayelle has written over the course of two years, using her music to emphasize and explore deep self-reflection. The listener is encouraged to address feelings that are difficult, yet essential, to one's emotional growth. Overall, it is meant to empower listeners to be fearless and step out of comfort zones, whether that means emotionally in relationships or physically in life experiences.
Ayelle is quickly rising, especially in streaming, with many placements in top playlists such as Chill Hits, Chill Vibes, Alternative R&B, Apple Music Pop, Apple Music R&B, Apple Music Alt Pop, Apple Music Electronic, Apple Music Pop Deluxe, 26 New Music Fridays around the world, multiple Latin music playlists, Pitchfork's playlist, and even Spotify CEO Daniel Ek's own Discovery playlist. With all these milestones to date and a highly-anticipated mixtape on the way, make sure to stay tuned for more news about releases from Ayelle this year!