Armin van Buuren Is Still One Of Dance Music's Most Successful Acts—After Two Decades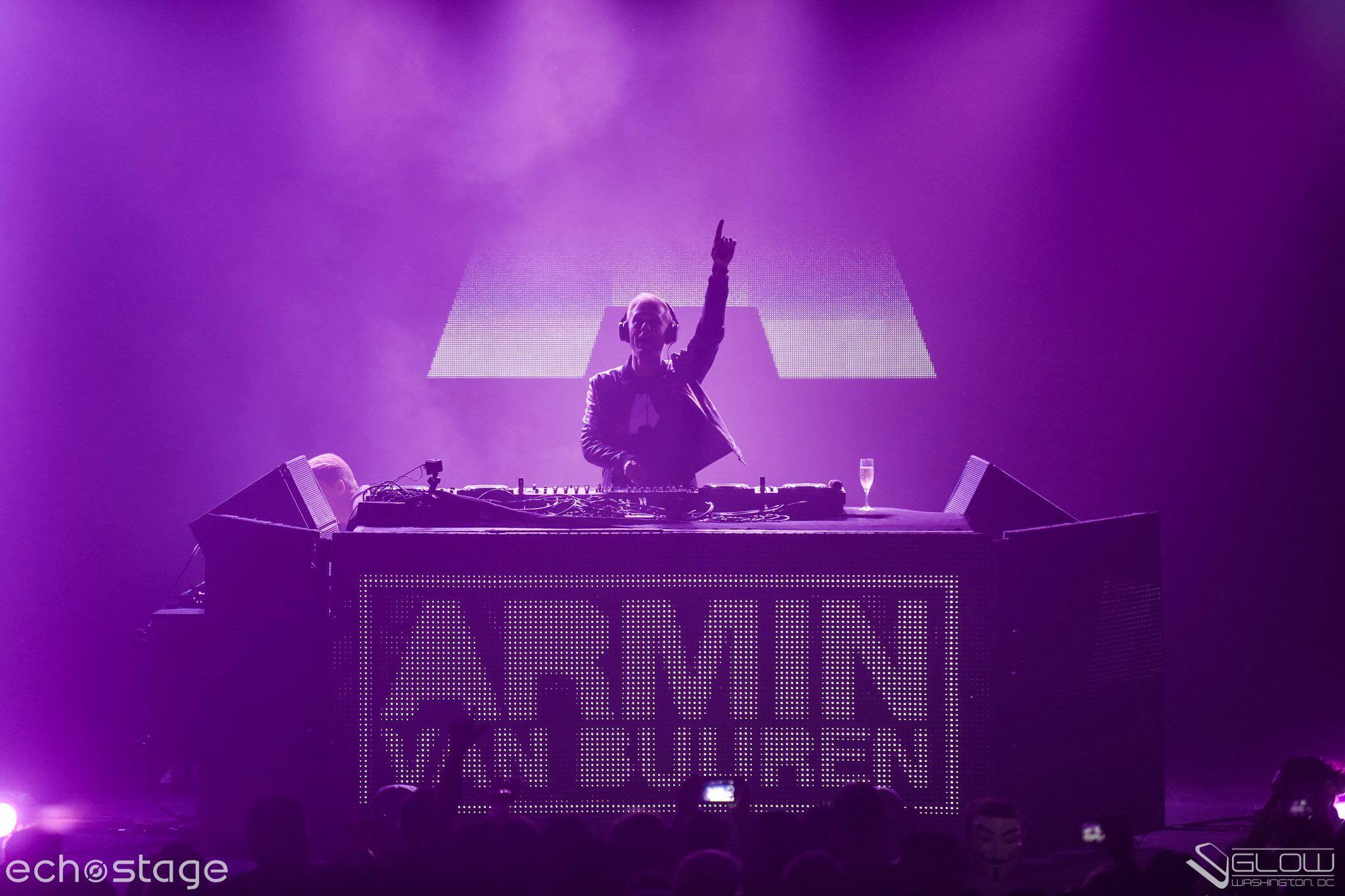 It will be fourteen years on June 7th since Armin van Buuren released his first artist album, 76—and 20 years since he dropped his massive single "Blue Fear." What better way to commemorate his wildly successful career, which now spans more than two decades, with two sold-out events at The Amsterdam ArenA. Bringing a two-day spectacle to the world-famous arena in his hometown, The Best of Armin Only drew nearly 100,000 attendees.
Celebrating his successful career as a legendary producer and DJ, van Buuren has released The Best Of Armin Only. The 34-track album, which includes updated renditions of classics along with some brand new productions and remixes, features music included in his recent live show in The Netherlands.
Listen to The Best of Armin Only:

This year during Memorial Day Weekend, Armin started things off with a DJ set in Houston and wrapped things up in Las Vegas. But in between was a stop at the notorious Echostage in Washington D.C. Joined by his officially named co-host of A State Of Trance, Ruben De Ronde, for an opening set, Armada Music was the full focus in the 5,000+ capacity venue.
Ruben warmed up the crowd with a 1.5-hour progressive mix, including some tracks from his debut studio album, My Story, and vocal tunes from Above & Beyond ("You Got To Go") and the evening's master of ceremonies, Armin van Buuren ("Waiting For The Night").
By half past midnight, the energy was soaring as thousands anticipated Armin's taking of the stage. As "I Live For That Energy (ASOT 800 Anthem)" began, it was all hands-in-the-air and roars from the crowd until Armin appeared after his newly-donned, well-known ASOT radio intro. From "Caught In The Slipstream" feat. BullySongs and "The Sound Of Goodbye," to takes on The Killers "Mr. Brightside," Gareth Emery & Standerwick "Saving Light" feat. HALIENE "Saving Light," and Dimitri Vegas & Like Mike vs W&W's "Arkade," it was high-energy, intense, and nostalgic.
Armin's D.C. set spanned over three hours and included some new tracks such as "My Symphony," "I Need You" with Garibay feat. Olaf Blackwood, and "This Is A Test." van Buuren also included his new vocal track, "Sunny Days," and a remix of "Looking For Your Name" feat. Gavin DeGraw. Briefly addressing the global state of affairs, while in the US Capitol, van Buuren suggested we have better communication, proclaiming, "Echostage…music is my communication! Are you ready for this?" The DJ Mag five-time number one DJ then proceeded to drop his classic tune, "Communication," also revealing to the crowd, "You can see me, but I can feel you!"
Photo credit: Doug van Sant