Armin van Buuren at Icon Miami with MaRLo and KhoMha on March 16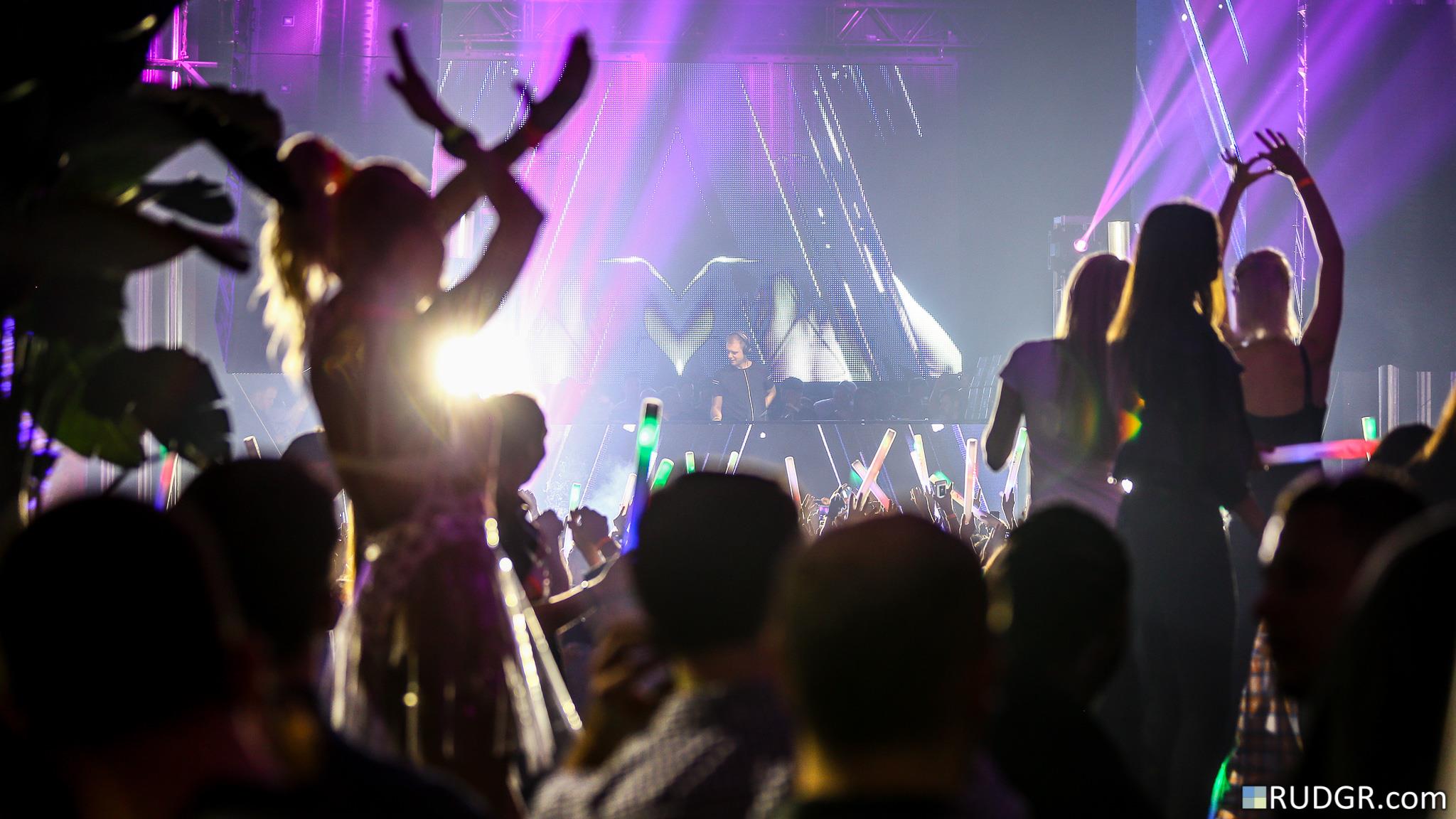 Armin van Buuren, the co-founder of Armada Music, delivered an entrancing performance at the newly opened Icon Nightclub in Miami
What a magical week it was, Miami! For those who arrived early, South Beach hot spots jump-started yet another memorable Miami Music Week for 2016. On Wednesday, March 16, 2016, we kicked-off our first major event of the week at Icon Nightclub joining Armin van Buuren for an unforgettable headlining performance.
Icon Nightclub, a totally transformed, state-of-the-art event venue, recently opened just in time for the new year in late December. The spacious 35,000 square-foot, art deco-inspired club couldn't have been a more perfect host to trance fans who traveled far and wide for Armin and his fellow Armada artists MaRLo and KhoMha.
In opening support, the Coldharbour powerhouse, KhoMha played a heavy-hitting warm up ensemble, prepping club-goers to be mesmerized into A State of Trance. Setting the tone for the evening and the man everybody had been waiting for, KhoMha finished at 1 a.m. for the nights main attraction.
Armin van Buuren incorporated a plethora of material from his latest studio album, Embrace, during his Icon Miami ensemble. Preparing to embark on his Armin Only: Embrace World Tour in the coming months, the trance titan included some fresh tunes as well new remixes of familiar Embrace creations during his Miami Music Week kick-off showcase.
Patrons danced along to a soundtrack by Armin consisting of: "Hands to Heaven" feat. Rock Mafia; Eric Prydz "Opus;" "Caught In The Slipstream" feat. BullySongs; "Sound Of The Drums" feat. Laura Jansen; "Another You (Mark Sixma Remix);" his remix of "We Come 1 2.0" by Faithless; "Strong Ones" feat. Cimo Frankel with his Cosmic Gate collaboration, "Embargo;" and his most recent single, "Heading Up High" feat. Kensington.
High-energy from start-to-finish, Armin's attendees were also serenaded by tracks such as: Above & Beyond feat. Justine Suissa "Little Something (Super8 & Tab Remix);" The Chainsmokers "New York City (Dash Berlin Remix)," Gaia "Empire of Hearts;" "Now I Can Breathe Again" by Simon Patterson feat. Lucy Pullin; Markus Schulz feat. Delacey "Destiny" vs. "If It Ain't Dutch;" a new remix of Cosmic Gate's classic, "Exploration of Space;" and Arctic Moon's euphorically driven mash-up of Sia "California Dreamin" with Vini Vici "The Tribe."
Van Buuren concluded his MMW opening club set with a brand new remix of "Freefall" feat. BullySongs, taken from his Embrace album.
MaRLo took the stage immediately following van Buuren, taking the opportunity to keep the radiating energy within Icon alive. The electronic music maven included high-octane tracks in his showcase, which included his recent singles "Titans," "Atlantis," "The Dreamers" with Jano, and "Hold It Together" feat. Christina Novelli.
Marking the start of a busy week in Miami, special guests joined Armin during his Icon set, including Cosmic Gate and Gareth Emery (seen above). Later on during Miami Music Week, Armin provided DJ sets at the SiriusXM Music Lounge 10 year anniversary at the 1 Hotel South Beach and twice during Ultra Music Festival; a main stage set on Friday and an ASOT 750 set on Sunday in the Megastructure.
For more about Armin van Buuren, visit arminvanbuuren.com.
Armin van Buuren is on Facebook, Twitter, and Instagram.
Photo Credit: Rudgr.com