Steve Aoki & Armin van Buuren Team Up for Original Collaboration "Music Means Love Forever"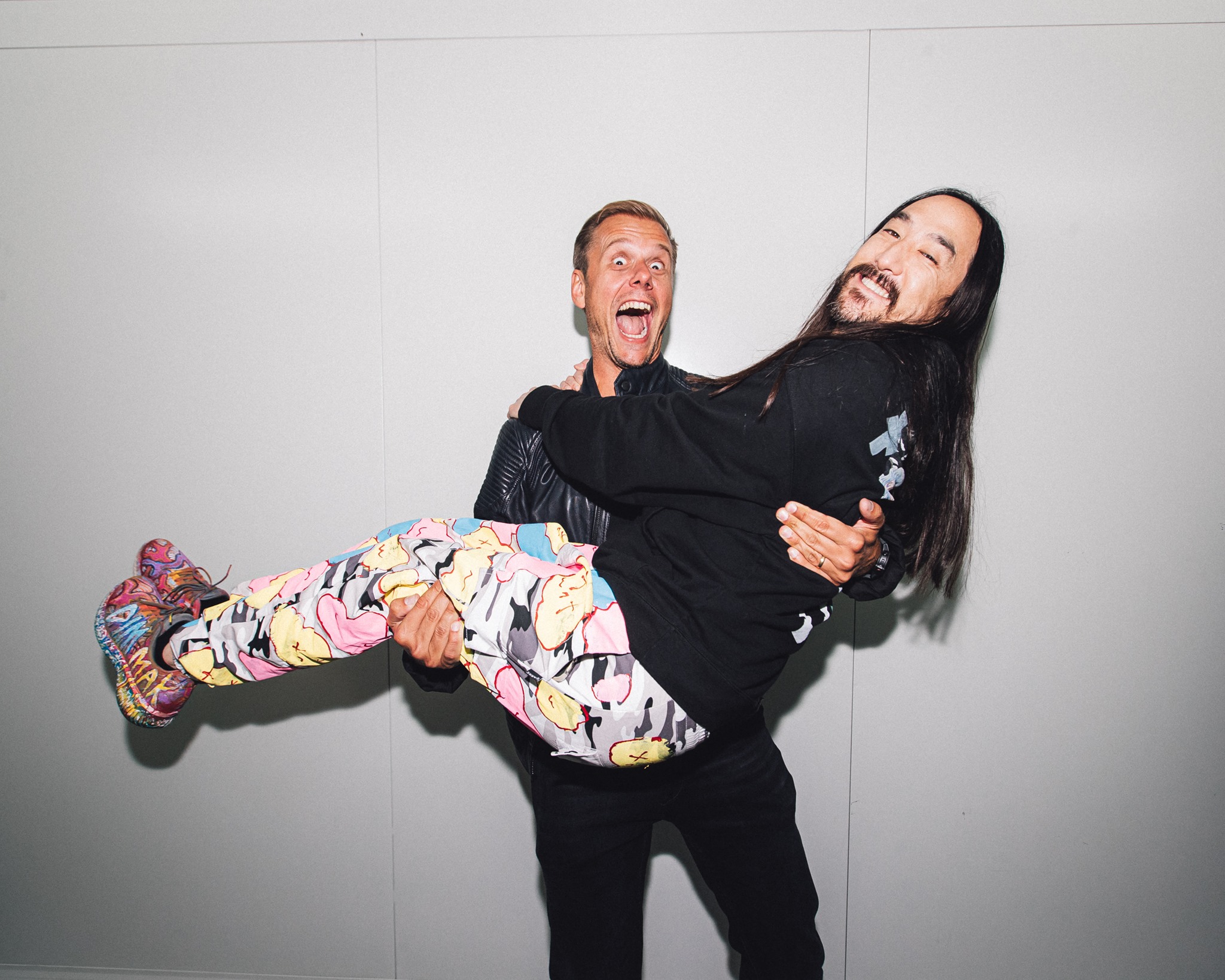 When beloved dance icon Armin van Buuren teams up with two-time GRAMMY-nominated artist Steve Aoki you know there is a banger in the works. Their sonic masterwork has the perfect title "Music Means Love Forever." It marks the first collaborative single the long-time friends have created together. The dance music titans already shared stages around the world and even swapped remixes last year when Armin remixed Aoki's Icona Pop collab "I Love My Friends" and Aoki remixed Armin and Tempo Giusto's "Mr. Navigator."
"After remixing each other's tracks, Steve and I thought it'd be a great idea to join forces in the studio. I am a great admirer of Steve and I'm loving our brand-new collab. The title is pretty self-explanatory; music is a universal language and a language of love to many people as well. I can't wait for everyone to make memories to this track!" – Armin van Buuren
"I'm so excited to share this new track Armin van Buuren and I collaborated on together. It's a song celebrating dance music and all of the emotions that come with experiencing it. We played it out live together at Electric Love Festival this summer in a true celebration of getting to dance together once again." – Steve Aoki
"Music Means Love Forever" is a perfect fusion of Armin and Steve's styles. The festival anthem features a lively mixture of Armin's signature progressive trance palette and Steve's big room electro sound. It's wild to think that these heavyweights have never worked together before on a collaboration, but fans can be excited and hope for more amazing collaborations in the future of these two masterminds.
Following weeks of teasing the new song in their sets this summer, the pair surprised their fans at Austria's Electric Love Festival by uniting on stage to perform "Music Means Love Forever" live for the first time. The monumental moment is documented via a pair of music videos that arrive today alongside the single. One video showcases the experience through Armin's perspective, while the other video follows the festival journey from Aoki's lens, each offering unique day-in-the-life points of view.
To celebrate the release, Armin and Aoki will host special takeovers on SiriusXM's BPM channel. Tomorrow (Saturday, September 18), fans can tune in to BPM to hear a full day of Steve Aoki's Remix Radio, Aoki's channel that features dance remixes of the top pop and dance hits as well as his own original tracks. BPM will close out the weekend on Sunday, September 19, with an all-day broadcast of A State Of Armin, which features the best selections in new and upcoming trance and progressive dance music, as well as classics from both Armin van Buuren and his collaborators from over the past twenty years.