Anjunabeats Miami Welcomed Andrew Bayer, ilan Bluestone, Cosmic Gate & More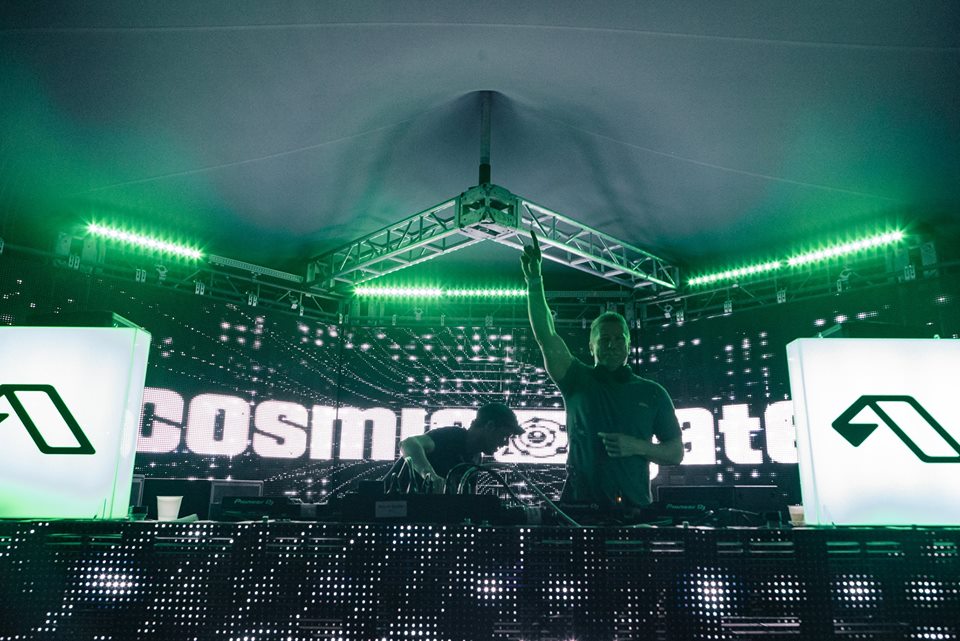 Sunday during Miami Music Week brought the 'Anjunabeats Miami' pool party to the historic Raleigh Hotel in South Beach. Taking the legendary week to a high-energy close, this day-into-night event was geared towards the trance family out there.
Above & Beyond's esteemed label, Anjunabeats, fosters the most incredible talent in the trance sub-genre of electronic music. In partnership with Fuck Cancer, Anjunabeats put on this event and donated a portion of each ticket sale to the charitable cause that is close to the hearts of those in the Anjunabeats family.
Taking the stage was Anjunabeats artists Spencer Brown, Jaytech, Jason Ross, Grum, and Fatum. Two b2b sets stole the night from Genix and Sunny Lax, and from Andrew Bayer and iLan Bluestone. Like the cherry on top of an already fantastic evening, Cosmic Gate blew the Anjuna stage up with endless laser beams and rolling beats.
The Raleigh's setting could not have been more perfect for this unforgettable event, providing the basis for people to live in synergy for just one day. A giant pool filled with people relaxing at the end of their wild music week journey, bars steadily pouring out beer and cocktails, and a tent under which adrenalizing elements came together to unite the crowd. Anjunabeats really outdid themselves on this production, showering fans in an ethereal vibe of trance.
This was truly an electric experience, connecting the vibrations from everyone in the crowd to the performers, regardless of what language they spoke or where they came from. Trance experiences like these land people on a much higher level of life, operating in a true euphoric state of being.
Dancing around the tent throughout each performance was a bundle of ecstatic people, many of them wearing sunglasses or with eyes closed, jamming to the energy sent out to them. One of the most majestic events during Miami Music Week, Anjunabeats Miami left a highly memorable stamp on the hearts of those present, not to be soon forgotten.
Featured Photos: Rapid Eye Media