Anjunabeats Brought Sold-Out Warehouse Party to Brooklyn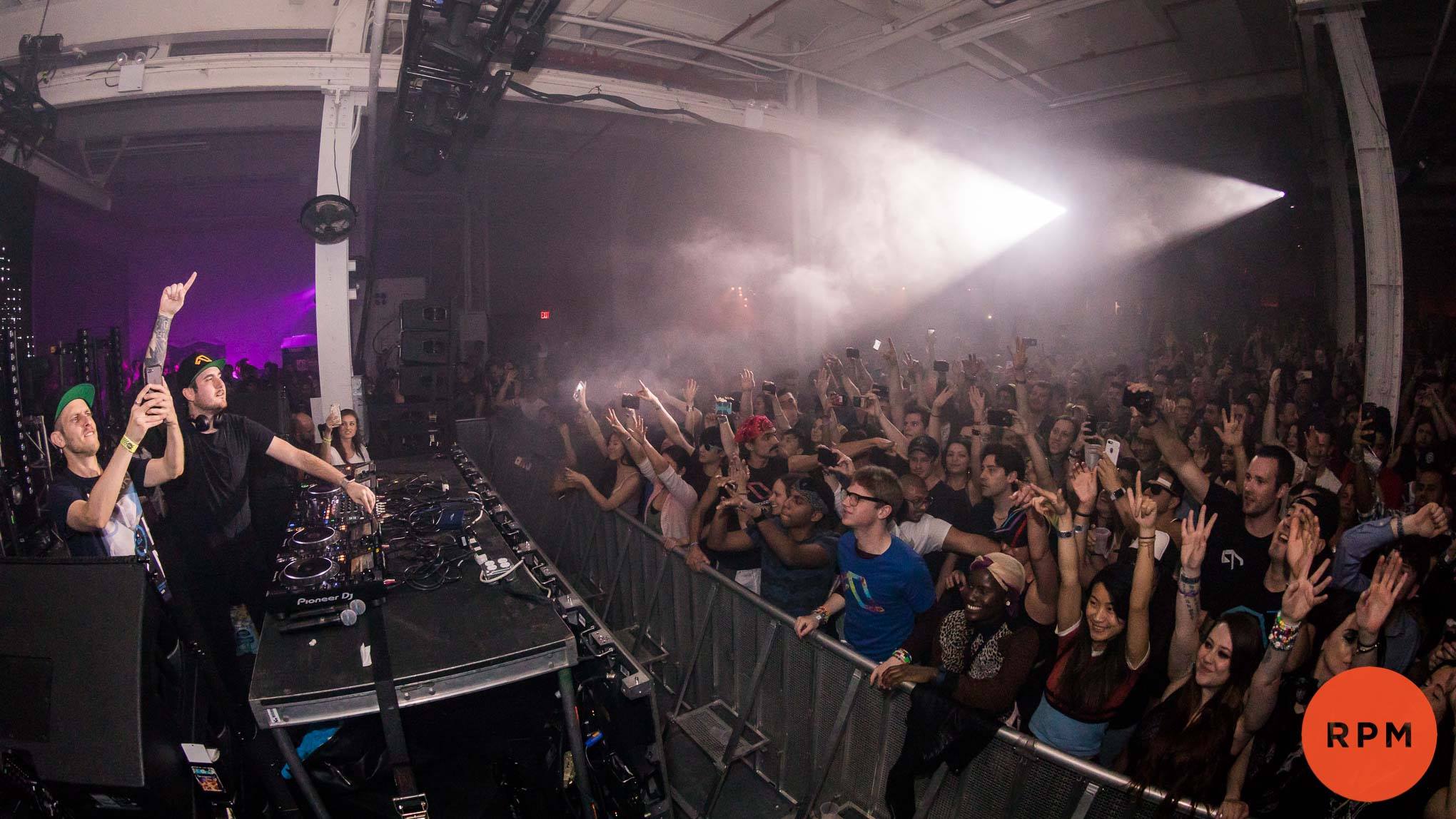 Bayerstone, Mat Zo, Jason Ross, Oliver Smith, and Jaytech lead the pack, showcasing new and old tunes from the Anjuna kitchen.
Making a massive stop in Brooklyn this past Friday, April 14, the Anjunabeats tour has been sweeping the nation. For almost a month now the spring tour has connected some of our favorite Anjunabeats artists to the Anjuna fans across America.
The sold out Brooklyn warehouse on Atlantic Avenue housed a few thousand members of the Anjuna family. Live sets from Jaytech, Oliver Smith, Andrew Bayer b2b Ilan Bluestone, Mat Zo and Jason Ross soundtracked the seven-hour event.
Jaytech and Oliver Smith set the tone early as the warehouse filled with the New York City faithful. Playing for an hour each respectively, both DJ sets included proper progressive tunes including a rendition of Above & Beyond's "No One On Earth" played by Oliver Smith just before midnight.
For the next two hours, trance and progressive favorites from Andrew Bayer & Ilan Bluestone resonated throughout the Brooklyn warehouse. Opening with their collaboration "Destiny," Bayer and Bluestone proceeded to play a plethora of their own tracks. Andrew Bayer gave us "England," "Nobody Told Me" and "Once Lydian" mashed up with "Sun & Moon" vocals. Ilan Bluestone highlights were a mashup of "Big Ben" vs "Black Room Boy," his remixes of Above & Beyond's "On A Good Day," and "We're All We Need." Towards the closing of the emotional ensemble, Ilan brought out his mom for a truly magical moment while the crowd sang "Bigger Than Love" in unison. The last track played by Andrew Bayer was his hit "Super Human" which is always a fitting finale.
Taking us back with an anticipated Anjunabeats classics set, Mat Zo returned to the sound that fans have sought after for years. The hour long performance felt a bit rushed but Mat Zo found some time to squeeze in his productions "Easy," "Superman" and an Above & Beyond classic by way of "Satellite." Rocking in the booth, Mat Zo took an oldie "These Shoulders" by Signal Runners and gave true trance lovers a moment of nostalgia. Performing as a long time member of the Anjuna family, "Rebound" from Arty & Mat Zo highlighted the night for many as it has been six long years since its release.