Andrew Rayel Found His Harmony at Marquee New York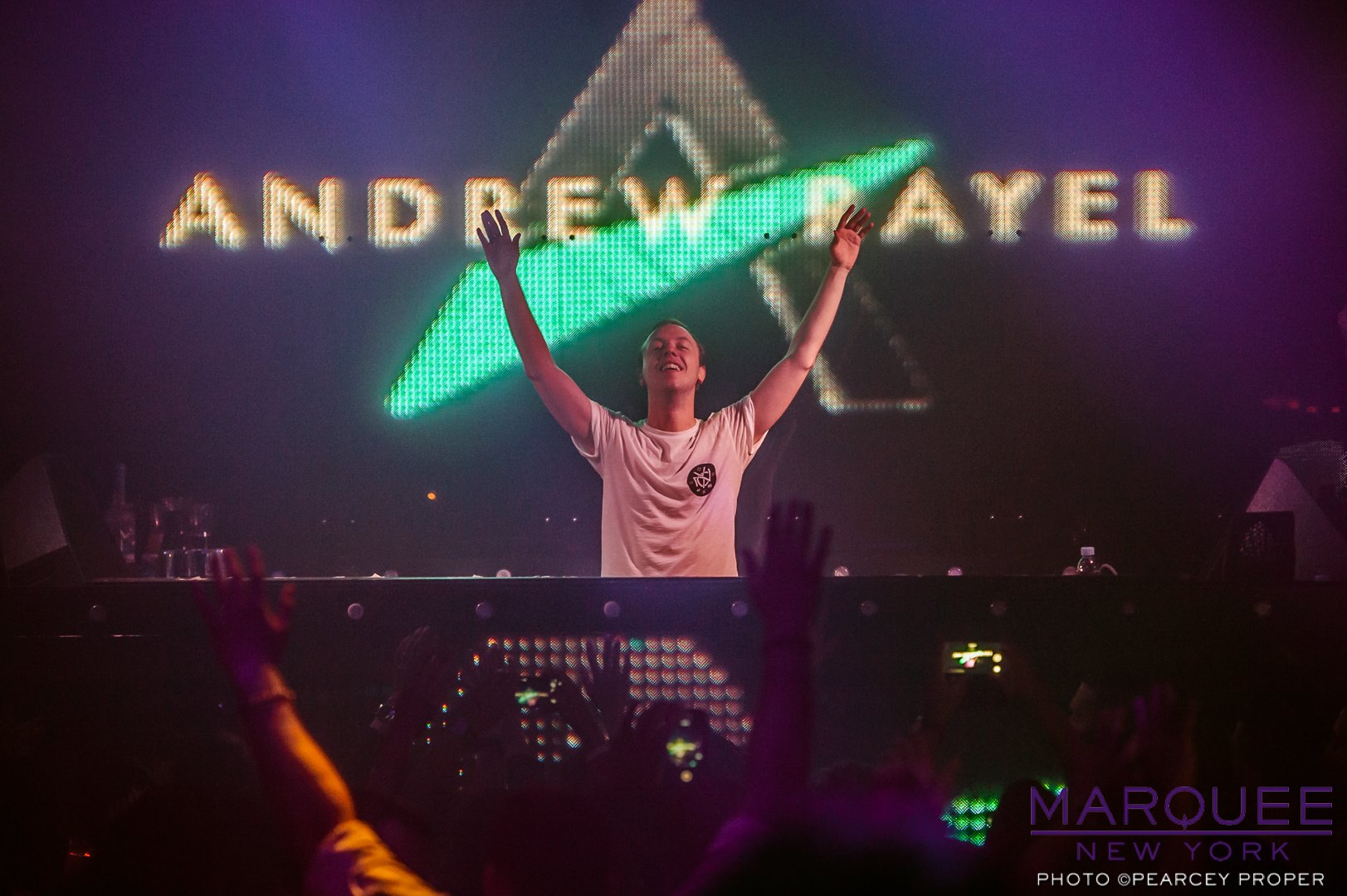 Marquee New York found its harmony this past Saturday (July 18, 2015) night, thanks to internationally acclaimed DJ and producer Andrew Rayel. Giving the sold out nightclub a high-octane performance, the Armada Music prodigy proved to the jam-packed nightclub that his DJ skills are world class.
At 1:30 am, the capacity crowd chanted as the suspense built up for Manhattan's man of the hour. The highly anticipated return brought the whole Rayel family to Marquee and they were not disappointed.
Mixing in and out of each tune with stellar technique, Rayel's early tracklist showcased hits such as Dash Berlin's "Here Tonight," W&W's remix of "Kernkraft 400," and "Outside" by Calvin Harris. Combined with plenty of confetti and lasers, Rayel so effortlessly delivered that big room sound by way of his own productions and remixes.
A few of our favorites were Andrew Rayel's renditions of Faithless "Insomnia," Galantis "Runaway (U & I)," and his own original track "Sacramentum."
Celebrating his birthday a few days early, Marquee New York offered up Andrew a well deserved celebratory parade in the DJ booth. Ensuring this night would be one fans remember, the young phenom found time to incorporate mash-ups such as Andrew Rayel vs. Alesso & Calvin Harris "Dark Warrior vs. Under Control," W&W vs. Armin van Buuren "Big Ping Pong Foot" and the masterpiece-mash he created, Andrew Rayel vs. Armin van Buuren vs. Marlo "Save My Ping Pong Atlantis." Andrew Rayel always surprises the crowd with his eccentric array of compositions.
Nearing the end of his masterful set, Rayel graciously provided his loyal fans with a few sing-a-longs, knowing they'd unquestionably oblige. Resonating through the speakers came his new remix of Tommy Trash "Wake The Giant" as well as the smash hit, Armin van Buuren ft. Mr. Probz "Another You." Andrew Rayel highlighted his performance with his own production, "Miracles" with vocals from Christian Burns, bringing harmony to New York City.
Photos: Pearcey Proper