Amsterdam Dance Event 2018 Dates Announced: World's Largest Club Festival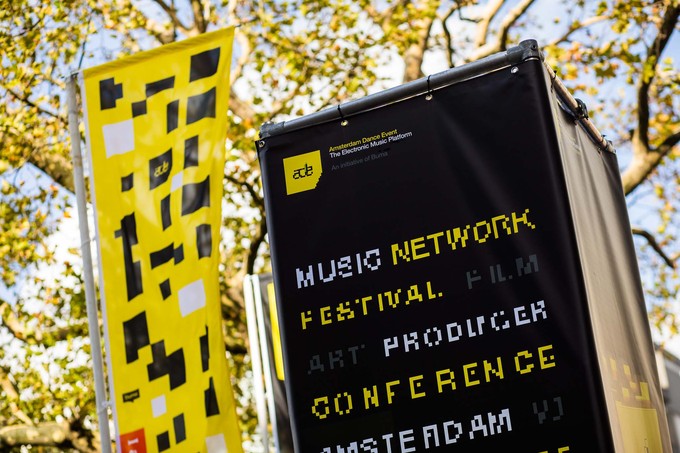 Heads up – it's time again to announce the dates of this year's Amsterdam Dance Event. Just barely into the new year, you can already lock down your calendars as ADE will be taking place October 17 – 21, 2018.
The world's leading business conference and club festival for electronic music, ADE is one of the largest and most important happenings of the year. Encompassing all that is dance music, the event storms up an enormous following and global celebration. Growing with each passing year, the event held record-breaking numbers in 2017 with an astonishing 2,500 artists, 550 guest speakers, 7,200 industry representatives, and 395,000 attendees across 160 of Amsterdam's finest venues. Oh, and guests from over 90 countries, representing an overall massive population of the globe.
2018's event will focus heavily on countries, culture, and the overarching international aspect. One of the main focus areas is on South Korea and its quickly developing music scene. Director Richard Zijlma states, "The South Korean electronic music scene is growing rapidly, thanks to technological innovation and smart crossovers. During ADE we will focus on the very best the country has to offer across a wide range of festival and conference events."
If you're seeking inspiration to launch your next business venture, pursue your dream of producing music, or conjure up some creativity for your newest stage or lighting design, this is the place for you. The conference aspect of ADE spans all platforms of business, making it the ultimate destination for all sorts of professionals, aspiring musicians, start-ups, and dreamers.
The program includes everything you could dream up and more – down to every niche and sub-genre of the spectrum. Wildly entertaining, engaging, and inspiring, ADE offers extensive opportunities for guests to expand their horizons, network, and explore unfamiliar aspects of the industry. Endless films, documentaries, showcases, conferences, workshops, classes, and shows are only a piece of what makes this the leading electronic music event of the year. The overwhelming sense of togetherness and exploration for all members of the industry allows avenues to open in unthinkable directions. A spot for the latest developments and hottest market trends, ADE is the place to be.
The 23rd edition of the annual event is projected to gather over 400,000 visitors from all kinds of nations around the world. Stay tuned for more details and information about this year's celebration.