All About Earl the Kid & "Slflss" [Interview]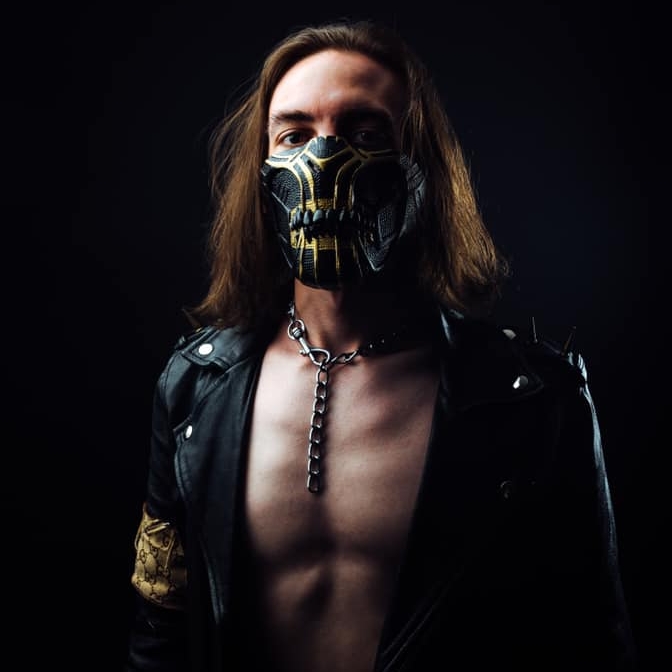 For those not yet aboard the train of all things Earl the Kid, now's your chance to dive into his phenomenon. Most recently, he's released "Slflss" via Tribal Trap which is an enchanting yet tantalizing new addition to the young and thriving artist's repertoire. Carried along by an ever-alluring lead vocal, Earl the Kid's hard-hitting, explorative, and powerful stylistic moments take center stage. Clocking in at just under two and a half minutes, this crisp production lends talent to a wide array of musical enthusiasts and their tastes.
Gaining attention and recognition for his soulful and adventurous discography, digging deeper into Earl the Kid's list of records will give monumental clues to his charisma as an artist. 2021 has seen the release of "Incvbvs," "Hype Or Die," "Dirty Dozen," and "World Trapped," Earl the Kid is the brain behind not only this current roster of earth-shattering singles, but of insane masterpieces to come.
Originally from London, Earl the Kid began his journey into music at 17 and struck inspiration from goth, metal, and new wave music. He took these genres and mixed them together with more sounds like trap and dubstep, and together, he's created a world of his own. On the touring front, he's played a plethora of shows around the UK as well as the US, including stops in Wisconsin, Los Angeles, Orlando, and more.
We had the chance to chat with Earl the Kid about his background, music, and of course, his love for donuts. Read on for the full interview below.
The Nocturnal Times: When did you first realize you wanted to make music or work in the industry full time?
Earl the Kid: I realised that since I was about 7/8 years old. From that time my mission was/is to educate myself and create my own music character.
The Nocturnal Times: How and when did you first begin pursuing dance music specifically and who were some of your initial inspirations?
Earl the Kid: We all started from the bedroom and then onto friends' house parties. After that promoting for local clubs in exchange having my name on the lineup and so on. My inspirations are quite weird and I'm proud of them haha from Depeche Mode to Lamb of God, Ultravox to ATLiens; my list is endless.
The Nocturnal Times: Do you come from a musical family or were you classically trained from a young age?
Earl the Kid: Oh hell yeah! I'm really grateful about my family because they feed me with amazing music since I wasn't even able to walk haha (I LOVE THEM)
The Nocturnal Times: What would you say sets you apart from others of your kind?
Earl the Kid: Honestly I DONUT compare myself to anyone because we are all different and one of a kind.
The Nocturnal Times: Craziest story you can share with us from one of your gigs?
Earl the Kid: I'm not sure if you wanna write it on a magazine haha I might tell you in person.
The Nocturnal Times: For those who may not know, can you elaborate on your donut obsession? Where did it stem from and what can you tell us about it?
Earl the Kid: Well, I got asked this a lot so I'm more than happy to answer again (especially because we talking about donuts haha): my parents instead of giving me a bday cake they gave me a box of donuts so it's more shareable with my friends. I basically took the same concept but I created a brand around it! I love to share my donuts during my concerts, backstage and meet n greets.
The Nocturnal Times: Can you share some more with us about your new track SLFLSS on Tribal Trap?
Earl the Kid: I've been working on that track for a long time, that's way different to my usual heavy and angry dubstep. Let's say it's more an introspective track, them low frequencies have to hit your subconscious.
The Nocturnal Times: Have you collaborated with any artists in the past? Who are some of your dream collaborators and why?
Earl the Kid: Yes, I did collaborate with a really close friend of mine Alex Sampler so obviously we did make couple of insane tracks (WE ARE BOTH INSANE HAHA). My dream collabs would be Shakira, ATLiens, Sting, Dave Gahan and Vince Neil.
The Nocturnal Times: What's in the pipeline for Earl The Kid and what can fans anticipate in 2022?
Earl the Kid: I am working my a** off to get my visa ready to hit the states on tour for next year. That's pretty big, isn't it?
The Nocturnal Times: Where do you see yourself in five years?
Earl the Kid: If I'm not dead I'll see myself as a CEO of my donut charity company. Thanks for having me Nocturnal.