Above & Beyond Is All Miami Needs With Mana Wynwood Showcase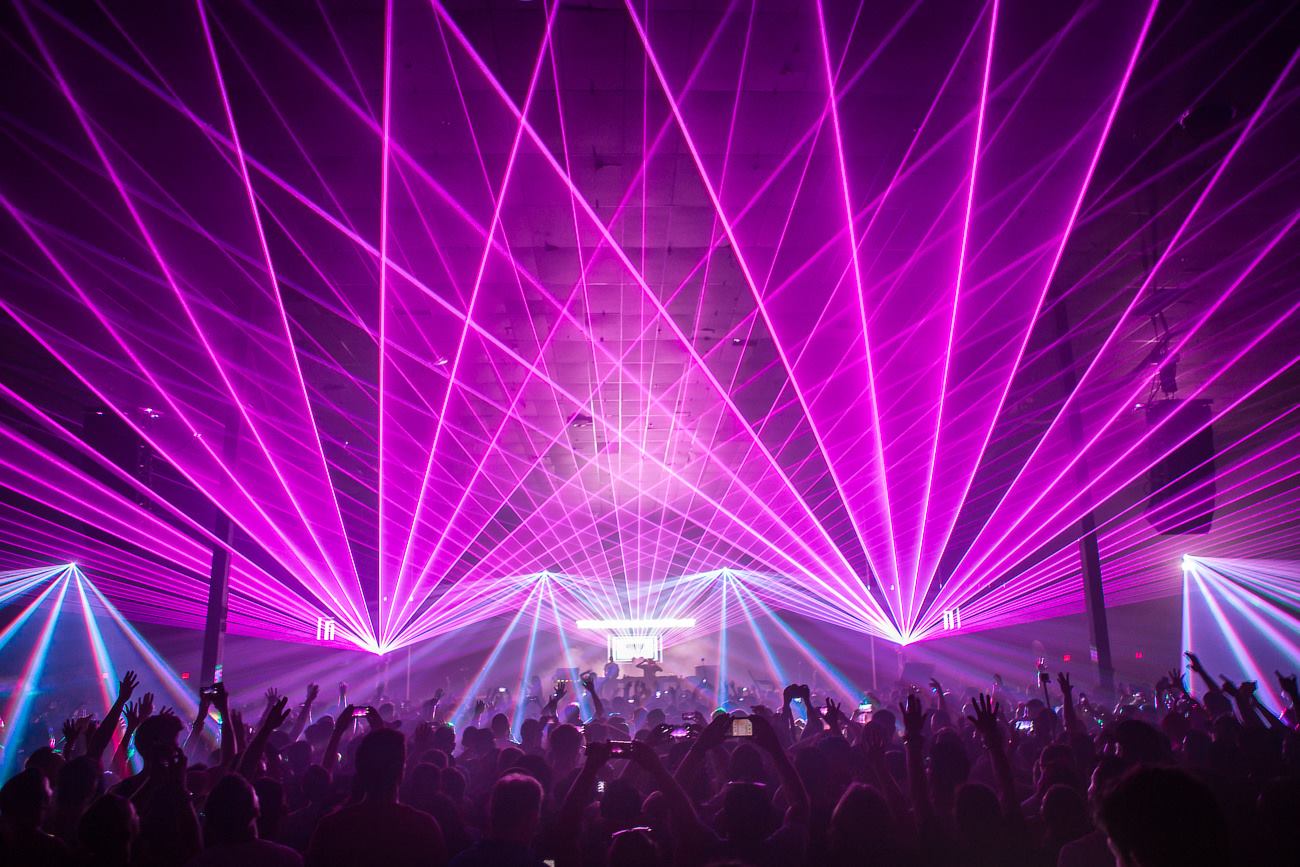 Famed DJ and production trio Above & Beyond made a We Are All We Need tour stop at the Mana Wynwood in Miami last Thursday, March 26. The Anjunabeats label bosses brought along a slew of special guests for their Miami edition of We Are All We Need. As Above & Beyond's only Miami Music Week performance, fans packed the massive event space to catch a session with their favorite group therapists.
Ferhplay prepared the Mana Wynwood Arts District attendees with a deep and grungy performance just before Jono Grant and Tony McGuinness took the stage. A true homage to their latest Anjunabeats studio album, We Are All We Need, their Miami showcase incorporated a number of album tracks, beginning with "Quieter is Louder" and "We're All We Need."
Additionally, Above & Beyond encompassed the wildly contagious "Sticky Fingers" and latest successfully recognized single "All Over The World" featuring Alex Vargas early in their live set. "Counting Down The Days" featuring Gemma Hayes and "Peace Of Mind" featuring Zoe Johnston were other We Are All We Need tracks included early on in the Miami ensemble.
Deadmau5's "Strobe," Above & Beyond's Remix of "Salva Mea," and the "Tri-State" classic "Alone Tonight" featuring Richard Bedford, Ilan Bluestone's Remix of OceanLab's "Satellite," and Delerium featuring Sarah McLachlan "Silence" were also included in their MMW event showcase. Group Therapy ensued with "Sun & Moon" and "Once Lydian," and "Thing Called Love" featuring Richard Bedford.
Ladder inclusions from "We Are All We Need" were "Hello," "Blue Sky Action" button-pushing sessions, and "Treasure" featuring Zoe Johnston followed as their closing. Connecting and uniting their fans one message at a time, one thing remains
Above & Beyond performed a sold out showcase at the world's most famous arena, Madison Square Garden, in October for ABGT 100. In January the trio released We Are All We Need on Anjunabeats, which hit #1 on Billboard's Electronic/Dance Albums chart.
Seven Lions took to the stage immediately following the transcending performance from Above & Beyond. The multi-talented California-based DJ and producer showcased his late 2014 released single, "Lucy." Additionally, Jeff Montalvo—better known as Seven Lions—encompassed new material from his recently released EP, "The Throes Of Winter," including "A Way To Say Goodbye" featuring Sombear and "December" featuring Davey Havok of AFI.
Succeeding Seven Lions was Finnish DJ and production duo Super8 & Tab, who focused their live set at Mana Wynood on new material from their latest full-length studio album "Unified," which was released in October on Anjunabeats.
Photos: Danilo Lewis Photography