Above & Beyond Embark on We Are All We Need North American Tour in 2015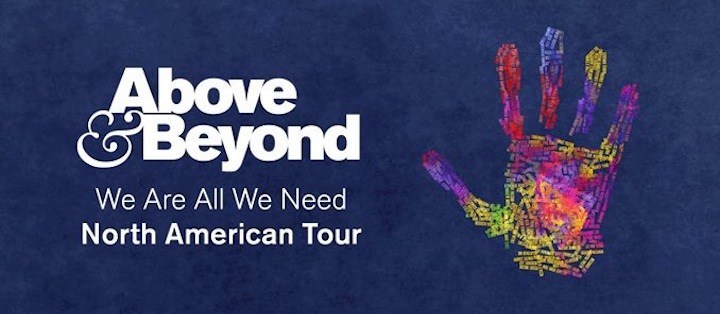 Emotional dance music trio Above & Beyond are embarking on a North American tour in early 2015 in lieu of their latest studio endeavor, We Are All We Need. Kicking off the We Are All We Need Tour on February 6 at The Forum in Inglewood, California and concludes on March 21st at the Tacoma Dome in Tacoma, Washington. Jono, Tony, and Paavo will release their new artist album We Are All We Need on January 19, 2015 on Anjunabeats.
In October 2014, Above & Beyond brought their sold-out ABGT100 showcase to the world's most famous arena, Madison Square Garden. Upon their visit to New York, the trio provided an Electric Aquarium set for Sirius XM's Electric Area at the Gansevoort Park Avenue, premiered the music video for We're All We Need featuring Zoe Johnston on the Times Square big-screens, and premiered new album material during their epic ABGT100 performance.
The Group Therapy follow-up, We Are All We Need, which released January 20 via the group's Anjunabeats label, includes vocal collaborations with Alex Vargas, Zoe Johnston, Justine Suissa, and Emma Hayes. "We Are All We Need" is available on iTunes.
Visit http://ustour.weareallweneed.com/ for a full list of We Are All We Need North American tour 2015 dates and to purchase tickets, while they last!